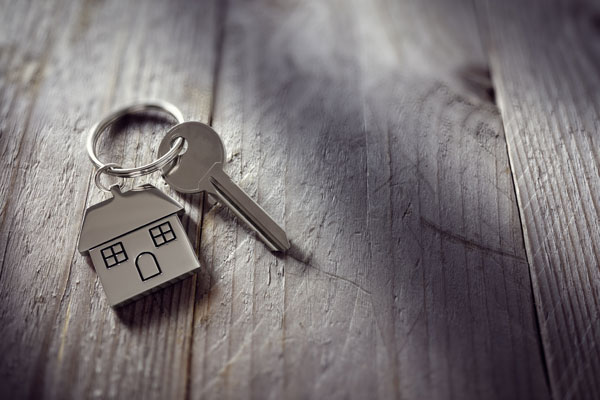 Credit: BrianAJackson via iStock

We now live in a world in which we can shop for groceries, apply for mortgages and even meet a new partner without ever leaving home, so it shouldn't be surprising that we can also get ourselves tested for HIV and other sexually transmitted infections (STIs) from the comfort of our own couches (or more likely our bathrooms). Though at-home testing is not new, more companies are now offering it, and they're screening for more STIs. This couldn't have come at a better time, as STI rates are rising and resources for clinics are drying up. In fact, many of the experts we spoke with think that at-home testing not only may be the wave of the future but also might be the only way to reduce the overall burden of STIs in the U.S. However, some concerns remain about taking testing out of the hands of medical professionals.
Steady Rise in Sexually-Transmitted Infections
STIs have been rising steadily in the past few years. In 2015, the last year for which STI surveillance numbers are available, the total combined cases of chlamydia, gonorrhea and syphilis reached the highest level ever with more than 1.9 million cases reported to the Centers for Disease Control and Prevention (CDC). In addition, the agency estimates that 79 million people are living with human papillomavirus (HPV), with 14 million new cases each year. In fact, the CDC says that HPV so common that most sexually active adults will acquire at least one type at some point in their lives. Genital herpes (HSV-2) is slightly less common, but still, the CDC estimates that one in six people ages 14 to 49 have the virus.
The good news is that, unlike other STIs, rates of new HIV infection dropped 9% in the U.S. between 2010 and 2014. In 2015, fewer than 40,000 new cases of HIV were diagnosed. Still, the CDC estimates that 1.2 million people are living with HIV in the U.S. and about 13% of them do not know their status.
Many STIs are asymptomatic, meaning there is no itching, burning or discharge to let you know something is not quite right, while others cause symptoms such as fatigue or fever that can be easily mistaken for a common illness such as the flu. STI testing is rarely part of routine medical exams, so without symptoms, infections often go undetected and untreated. This is a problem for the infected individual and for everyone else.
The individual is more likely to face long-term health consequences such as certain cancers (which can be caused by HPV) or pelvic inflammatory disease and resulting infertility (which can result from untreated chlamydia). And, the longer an STI goes untreated, the more partners an individual may have, meaning more people may become infected and go on to infect others.
Advertisement
Testing and Treatment as Prevention
Breaking this cycle of infection is paramount to stopping the overall STI epidemic, which is why the public health community considers testing and treatment to be a major part of prevention. Stephanie Arnold Pang, director of policy and communications for the National Coalition of STD Directors, told TheBody.com: "We have to stop thinking of testing and treatment as something we are doing for the individual and start looking at it as a primary method of prevention." Peter Leone, M.D., professor of medicine and epidemiology at the University of North Carolina agreed, saying, "The only way to reduce the disease burden is to dramatically increase screening."
Unfortunately, this can't happen within our current clinic system. Leone explained: "The problem is you can't ramp up enough for asymptomatic infections by having people come to a clinic." Not only are clinic visits disruptive to individuals' lives, clinics simply do not have the necessary capacity to cast a wide screening net. In a congressional briefing in April 2016, Gail Bolan, M.D., director of the CDC's Division of STD Prevention, explained that 52% of STI programs experienced budgets cuts in 2012, which led to reduced hours, fewer screenings, fewer efforts to trace partners of infected patients, increased co-pays and even clinic closures.
The reduced capacity of clinics is not the only potential barrier to widespread STI screening by health care providers. The Affordable Care Act (ACA), also known as Obamacare, has provided millions of people with health insurance they couldn't previously afford. Moreover, for most insurance policies, the ACA requires that recommended preventative services -- including screenings for many STIs -- be provided at no charge to individuals. But, as we all know, the ACA is on the political chopping block with congressional Republicans promising to "repeal and replace" it.
At-home testing could fill some of these gaps: Instead of going to a local clinic or even a primary care provider, individuals could start screening themselves for STIs.
At-Home Testing Is Easy
Testing yourself is not particularly complicated. You can buy a kit online, either directly from a testing company or from a retailer such as Amazon or even Walmart. The collection process varies depending on what you decide to test for and whether you have a penis or a vagina. It can be as easy as peeing into a cup, rinsing your mouth with a solution and collecting your saliva, or pricking you finger and milking a few drops of blood onto a test card. For some tests, women also swab their vaginas, which provides more accurate specimens than urine. Moreover, both men and women may be asked for an anal swab. The good news, as Leone puts it, is that "[w]e've got the technology now [so] there should be very little reason for sticking a swab up someone's dick."
Once you've collected the specimen, you send it back to be tested by a lab. Shahir Salyani, COO and VP of business development for Medcinity, the parent company for GetTested, told TheBody.com that they use quality tests that have both high specificity (which limits the chances of a false positive) and high sensitivity (which limits the chance of a false negative). That said, he stressed that this was screening and anyone who did test positive should seek further testing in-person with a health care provider and, of course, treatment if necessary.
GetTested provides negative results via an online account that you set up when you buy the product. Positive results for easily treated diseases such as chlamydia are also given this way, and customers are urged to see a health care provider for additional testing and treatment. If a customer tests positive for HIV, however, they received a "skilled call" from a member of the company's physician referral network. myLAB Box offers results in a similar way, and anyone who tests positive for any STI is entitled to a session with an STI counselor or a physician. In some cases, that physician can simply call in a prescription, while in others, the customer must seek out a health care provider on his or her own to follow up.
The HIV testing process is completely anonymous, but these online test companies are required to report some of the other STIs to the health department in a customer's hometown.
At-Home Testing Is Not Cheap (and Has Other Drawbacks)
These companies offer a variety of testing packages, and the more STIs you test for the more expensive it becomes. A stand-alone test for HIV costs $79 or $99, as does a test that myLAB Box offers just for trichomoniasis, but testing for a variety of STIs can run from $189 to $399. And the burden is entirely on consumers as health insurance does not cover these tests. Those who have health care savings accounts or flexible spending accounts through their employers may be able to use that money, which is pre-taxed, to pay for the kits.
Ina Park, M.D., an associate professor at the University of California San Francisco School of Medicine, worries that all kits might not be equal in terms of the accuracy of results and that people will spend too much on the "deluxe" kits because they don't fully understand their risks. She said, "I appreciate the desire to fill the gap because many people don't get tested, so I want testing to be accessible to more people, but I don't want people getting ripped off for tests they don't need or getting results they can't trust." She also points out that, before paying for these kits, it makes sense to look at what free services are available in each state. Residents of parts of California, for example, can get tests kits free of charge at dontthinkknow.org, and those in the District of Columbia, Maryland and Virginia area can get a kit through a Johns Hopkins site called I Want the Kit.
More Options, More Testing
Interestingly, none of the experts we spoke with were particularly concerned about cutting the health care provider out of the equation. When asked, Leone said that things such as testicular exams or blood pressure checks would be lost, but this was never the true purpose of STI screening. He likened it to an oil change: Of course, you should have your whole car checked out at some point, but just changing the oil every 15,000 miles is also important. He added that widespread at-home screening could free up clinics to deal with symptomatic patients.
A few of the providers we spoke with were concerned that the wrong people would get tested and would test for the wrong diseases, and some worried that people wouldn't follow through if they received positive results, though this is a problem that the clinic system has, as well. As a sex educator, I'm concerned that people will not truly understand what their results mean, and I was disappointed that testing companies didn't offer more information on their websites, though they did all offer ways to get in touch with staff.
Despite these concerns, the bottom line for almost every expert we spoke with was this: The more options people have, the more screening can be done. John Papp, Ph.D., a microbiologist in the CDC's Division of STD Prevention put it this way: "With an estimated 20 million new STIs acquired in the U.S. each year, it is important to develop new and rapid ways to test for these infections to improve sexual health through knowledge so that effective treatment can be administered without delay. CDC supports safe, effective innovation for diagnosing STIs."
Martha Kempner is a freelance writer, consultant and sexual health expert.