250 Women From 29 States, D.C., the U.S. Virgin Islands, Puerto Rico and Canada SPEAK UP!
September 28, 2016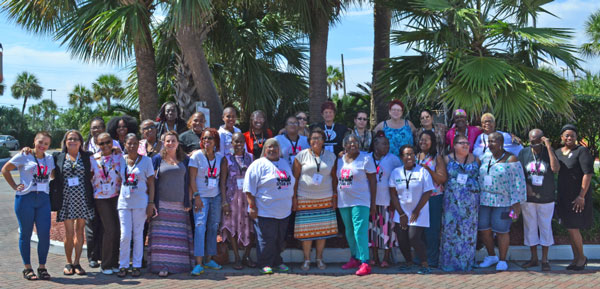 Regional Organizing Institute, Tuesday, September 27 (Credit: PWN-USA)

After many months and countless hours of planning, organizing and collaborating on a common vision by our Summit Planning Committee of over 20 women living with HIV, SPEAK UP! 2016 -- the only national leadership summit for women living with HIV -- is finally here!
The Summit kicked off Tuesday with three special Institutes: one for leaders of PWN-USA's eleven official affiliated regional chapters; one for women of trans* experience, led by Positively Trans; and one for young women living with HIV. The full-day institutes gave participants an opportunity to connect, prioritize issues and strategize around how to elevate those issues and reach their goals.
Tuesday evening, the full Summit opened with the plenary State of the Movement featuring 5 fierce panelists: Khafre Abif, Cecilia Chung, Grissel Granados, Vanessa Johnson and Andy Spieldenner, who discussed what the HIV movement is today, what is working, what is not, what needs to change and how intersectional issues affect people living with and vulnerable to HIV. The plenary was followed by a special screening of the documentary produced by and featuring Grissel Granados, We're Still Here, following young people who were born with HIV and the unique challenges they face.
Wednesday morning started with an all-star panel discussing federal policy around HIV, women's health, health care access and reproductive rights, featuring Dr. Amy Lansky, Director of the Office of National AIDS Policy; Marty Bond, Senior Public Health Advisor for the Office on Women's Health; Bill McColl, Esq., Director of Health Policy for AIDS United; and Monica Simpson, Executive Director of SisterSong. And much, much more is still in store as SPEAK UP! 2016 continues!
To keep up with the latest, follow the hashtag #pwnspeaks on Twitter (and follow us @uspwn), and check our Facebook page for updates -- and of course our Facebook photo album!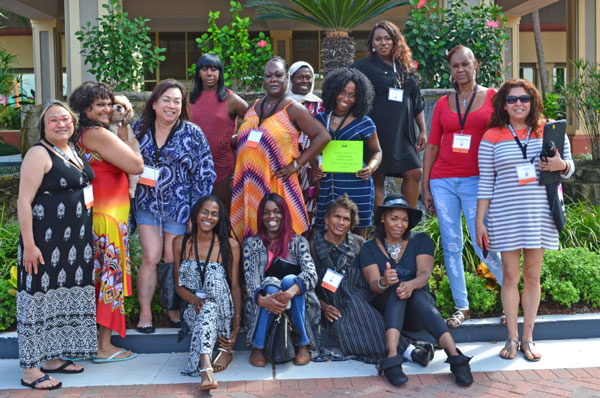 Young Women's Institute, Tuesday, September 27 (Credit: PWN-USA)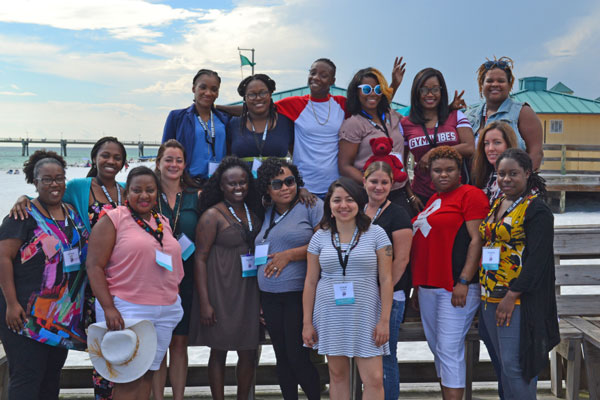 Institute for Women of Trans Experience, Tuesday, September 27 (Credit: PWN-USA)
More From This Resource Center
Related Stories
---

This article was provided by
Positive Women's Network of the United States of America
. Visit
PWN-USA's website
to find out more about their activities and publications.
---
| | |
| --- | --- |
| No comments have been made. | |
Add Your Comment:
(Please note: Your name and comment will be public, and may even show up in
Internet search results. Be careful when providing personal information! Before
adding your comment, please
read TheBody.com's Comment Policy
.)