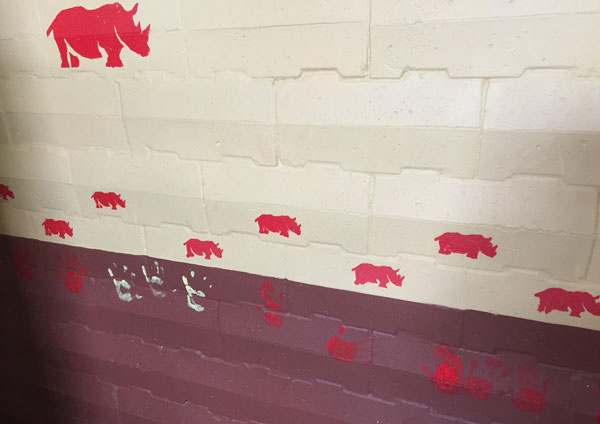 Credit: David Duran

I recently visited South Africa for the first time. I was there for work, attending the International Gay and Lesbian Travel Association's annual convention in Cape Town, and would later be visiting other parts of the country for both work and tourism. Before arriving in Cape Town, I received an email with a list of volunteer opportunities available for convention attendees as part of an initiative to give back to the local community. I remember scanning the options and feeling overwhelmed because they all sounded so wonderful and unique, but the moment I read "HIV" in one of the descriptions, I knew that was the one. At this point, my mind was made up, and it didn't really matter what the details were; I just knew I had to pick that particular opportunity.
My best friend spent a few months living and volunteering in different parts of Africa over a decade ago, and that's when my fascination with wanting to somehow make my way there to volunteer began. It wasn't until years later, when I was diagnosed with HIV, that something inside me began longing to fulfill that fascination. It's hard to explain why, but it was something personal, deep inside my soul, pushing me to make it happen.
When I decided to write this, I had to stop and think about it for a while, mostly because I didn't want to write something that could be perceived as me looking for praise for spending what ended up being about two hours volunteering. I see social media posts all the time by people visiting different countries in Africa, and the posts are usually of someone standing next to an African kid, with a detailed description of how life changing it was to give that child something of theirs, or about how they wish they could bring the child home with them -- of course knowing that would never actually happen.
I'm not going to pretend to be any better because I understand where they were coming from when posting those photos. It feels good to give your time and do something nice for others, and a little social brag doesn't diminish what the time spent meant for the child or for organization you helped out.
Advertisement
My two hours of giving back was spent at a daycare facility. Gloria, who runs the Khumbulani Day Care for children infected with and affected by HIV, started her journey with a soup kitchen (which continues to feed around 350 people daily) in a two-bedroom shack in a township we visited. Today, with the help of Rhino Africa, a tour company dedicated to giving back, Gloria has a new three-story facility in which she can accommodate 300 children, and she continues to squeeze in more when she can, as her heart is enormous.
When we arrived at the new daycare, singing children greeted us, clapping and happy to see us. We were led upstairs to a large space where they performed songs for us, while we sat there and just soaked it all in. A group of kids were fascinated with my rather large beard and kept laughing at me and insisting on touching it, which of course I obliged, as I loved the extra attention from them.
When it was time to work, the volunteers partnered up with the Rhino Africa staff and we were sent up to the bathrooms ... to paint!
We put stencils on the bathroom walls and then the kids got their hands in the paint and went to town on the walls. There was originally a plan of execution for the design, but once I saw the smiles on their faces when I let them slap their hands all over the walls, it became wonderfully chaotic and the end result was a beautiful disaster.
Walking around and touring the new facility, I got emotional at times because I was happy that they had such a wonderful space, but I also got emotional just thinking about how many children Gloria looks after and how she wanted more space for more kids. We were in one township, on the outskirts of one city, part of a large country, surrounded by many other countries, on a massive continent on which many are suffering from the same epidemic. Thankfully for those kids, Gloria was there, but it hurt my heart to think about areas where there wasn't a Gloria.
It was hard to leave the daycare that afternoon. They kept telling us that we were welcome to return anytime we wanted, most likely knowing that they would never see the majority of us again.
I ended up spending two weeks in South Africa on that trip, and I did some pretty incredible things, from a photographic safari, to bungee jumping, but the two hours spent watching little hands dipping into paint was my ultimate highlight.
I didn't know what I was expecting to feel after finally fulfilling that volunteer dream, if you can really call it that, but it sure did put life into perspective. It made me grateful for what I have and the advancements in medicine and, well, for my overall life. But more importantly, it made me realize that I need to take more time to do these types of things here at home and also while traveling overseas, as they are a grounding and rewarding experience.
Learn here how you can volunteer or support the Khumbulani.
David Duran is a freelance journalist and writer based in Brooklyn, NY. You can follow him on Twitter at @mrdavidduran.

Copyright © 2016 Remedy Health Media, LLC. All rights reserved.