Opinion
Reaching the Ballroom Community With Respect, Not Just HIV Testing
February 10, 2016
"10s, 10s across the board, I step out they all applaud" can be heard over the speaker system as the some of the best dancers battle in an all-night competition to see who is best of the ball. This is not So You Think You Can Dance or America's Next Top Model. With runway walks better than Tyra or Naomi, outfits styled better than the best European designers and faces "beat" for the high heavens, this is a growing LGBTQ community that has been around for more than 70 years -- and it's an important player in the epidemic known as HIV/AIDS.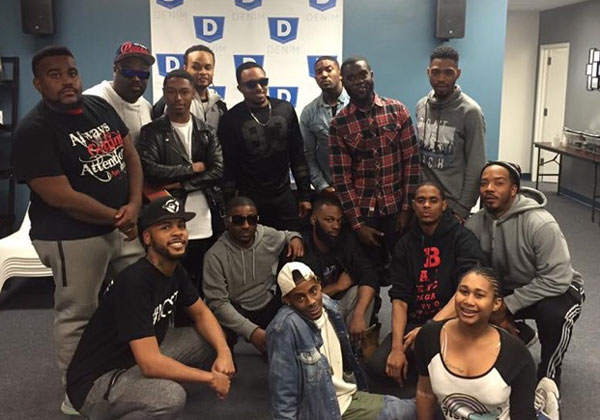 The DMV Balenciaga House Meeting

The ballroom community is one of the most powerful subcultures within the black LGBTQ community. Built in the structure of "houses," its families span the world and bring support to many black LGBTQ youth, some of whom may have never received any from their own friends and family. Each house has a "father" or "mother" who runs the overall home operation, and children who all adopt the house surname. Houses are often named for famous designers (Chanel, Balenciaga, etc.) as a way to pay homage and to brand the members, similar to a college fraternity or sorority.
Related: Can the arts, culture and social justice counter the gap keeping black gay men (BGM) from HIV care?
This community is one of the more important I have the pleasure to meet on a daily basis. As a manager of testing and counseling at Us Helping Us, a non-profit in Washington, D.C., I understand not only the challenges associated with integrating into a sub-culture, but also the importance of not seeing such a distinct population as a means to an end -- i.e., as numbers needed for grant deliverables.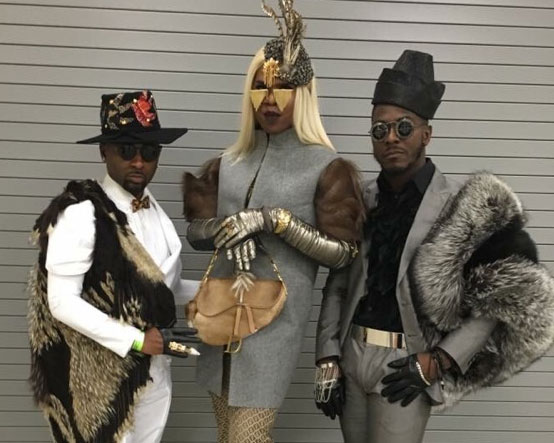 Terrance, Miss Lawrence and Amp Balenciaga

For this reason, I and others doing HIV testing meet with various house members and leaders to make sure that we are servicing more than just their testing needs. A recent collaboration involved working with D.C./Maryland/Virginia members of the House of Balenciaga. After meeting with house member Daunte Balenciaga, we catered a specific testing event not only to gain the testing numbers we need, but also to provide members with a community location to hold their monthly house meeting. We also built a campaign around their upcoming World AIDS Day ball to provide money for different competition categories.
The meeting, held on a Sunday evening, went off without a hitch. The members required a certain amount of privacy due to concerns about the gossip that can ensue from being seen in a community clinic setting. So we allowed them to choose specific testers who are client-centered, with whom they felt safe entrusting testing results and other important personal information. Another staff member and I served in this role, creating relationships to ensure that all were comfortable with the testing setting.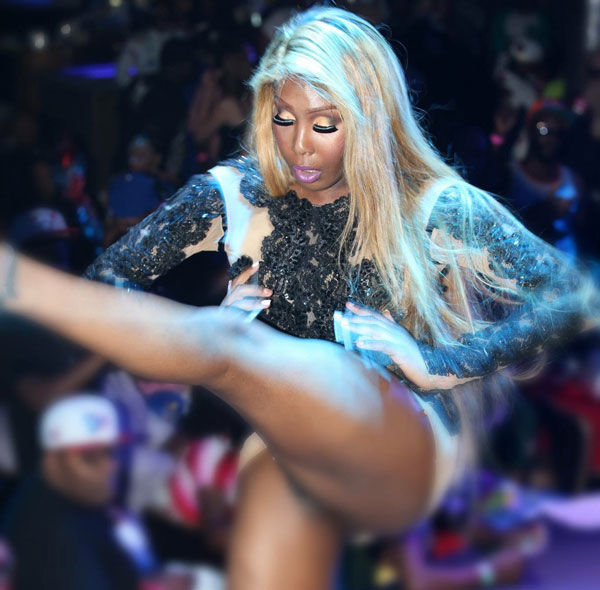 Asia Balenciaga

That night, we provided HIV testing for about 40% of the house members who attended the meeting, and additional members came in for testing at later dates. This model has helped us adopt testing policies and procedures to "meet people in the middle" in effort to build community and connect with segments of the subculture that traditional testing and outreach strategies have struggled to reach.
People will always remember how you treated them. Focusing on the needs of the clients, we have now been able to participate in two events with our mobile unit. Many of the clients from that night have become repeat testers and are willing to test with us because of the relationship created that evening.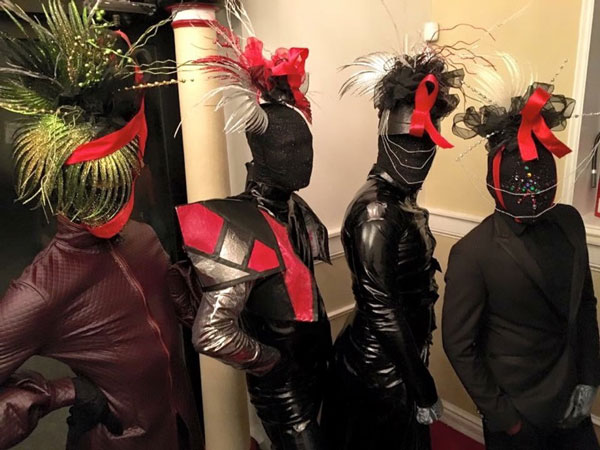 Runway Divas, wearing red ribbon imagery

I liken it to the mentality of finding a good barber, hairstylist or doctor. People will stick with someone they know once a relationship of trust has been built. In this case, the relationships that we as testers are building within the ballroom community have allowed us to show our vested interest in their health outcomes and to expand testing to other houses that have become more willing to work with us.
We now have a better understanding of how adapting traditional testing settings can be the best route for reaching diverse groups within the black LGBT community. I can only hope that more agencies realize that behind the numbers and results are people -- people who deserved to be treated as more than a means to another funding source.
George M. Johnson is a writer based in the Washington, D.C., area. He has written for Huffpost, Ebony.com, Pride.com, Diverseeducation.com, and has a monthly column in A&U magazine. He is a loyal member of the Beyhive and you can follow him on Twitter @iamgmjohnson.

Copyright © 2016 Remedy Health Media, LLC. All rights reserved.
More From This Resource Center
Related Stories
---

This article was provided by TheBody.
---
| | |
| --- | --- |
| No comments have been made. | |
Add Your Comment:
(Please note: Your name and comment will be public, and may even show up in
Internet search results. Be careful when providing personal information! Before
adding your comment, please
read TheBody.com's Comment Policy
.)