Amid Funding Cuts, NY Organization Sees HIV Suppression Rates 250% the National Average
October 27, 2014
In the U.S., only about 30% of people living with HIV are virally suppressed, according to the Centers for Disease Control and Prevention (CDC). This means their virus is undetectable, they are much more likely to stay healthy and they are much less likely to transmit HIV to their sexual partners. Iris House, a relatively small AIDS service organization (ASO) that serves primarily black and Latino HIV-positive women in Harlem and the South Bronx, has that statistic beat by a mile -- but funding has been cut for the services provided by Iris House that are responsible for that achievement.
Earlier this year, the New York State AIDS Institute (NYSAI) eliminated its funding for women's support services. The NYSAI cut $2.3 million in supportive services -- care coordination, case management, support groups and more -- for women, affecting 13 agencies citywide. According to Michael Jones, the director of development, social media and advocacy at Iris House, the only reason Iris House was able to continue its emotional wellness groups was because Iris House spearheaded an effort with five other agencies to obtain an $80,000 grant from the MAC AIDS Fund. The lifeline ultimately covers the cost of food and MetroCards for participants of the emotional wellness groups at the six agencies.
At this year's United States Conference on AIDS, Iris House presented striking data about the effects of its supportive service model. About 75% of participants in Iris House's program have reached viral suppression -- that is 250% of the national average.
Advertisement
Iris House opened its doors in 1993, primarily serving women who were living with HIV at a time when they had relatively few options for support services. It now offers comprehensive support services to women, men and families, whether they are infected with HIV or affected by HIV. These services include food and nutrition education, housing, case management, harm reduction, mental health, support groups and life skills training. Though clients come from all five boroughs and New Jersey, the majority of its client base consists of women who hail from Harlem or the nearby South Bronx.
While the services that the NYSAI cut were categorized as secondary, or even tertiary, for HIV-positive clients, Iris House sees those services as essential to the success of women living with HIV.
"That was funding for the low-threshold case management services that women needed. It funded the support groups that women received and really need in order to have an environment and a network of people you're accountable to in order to maintain your health," Ingrid Floyd, the executive director of Iris House, told TheBody.com. Additionally, Floyd shared that the funding cuts curbed the ability of Iris House to provide educational services, including a computer literacy course that helped women research their medications and providers.
According to Naina Khanna, the executive director of Positive Women's Network - USA, an advocacy group for U.S. women living with HIV, "private and public funding priorities have aligned with the National HIV/AIDS Strategy priorities and organizations serving women have seen drastic cuts." She added, "The National HIV/AIDS Strategy failed to substantively prioritize women's prevention and care needs. As an example, there is no mention of the critical importance of high quality and culturally competent sexual and reproductive health care throughout the lifespan for people living with HIV."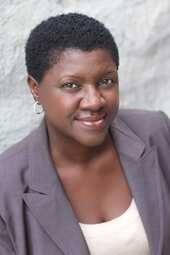 Though Iris House does not offer medical services itself, it is a big part of health care for those who live with HIV in the communities of uptown Manhattan and the South Bronx. "A lot of our referrals come from doctors' offices," Floyd explained. "Providers know about Iris House and rely on the quality of our services to help their patients." She added that the second-largest batch of clients comes from word of mouth.
At the core of Iris House's supportive services program is its emphasis on gender-inclusive services. "Women have unique needs," Floyd said. "Women, if they don't have someone to care for their child, they won't come to an appointment. They'll put off their appointment, they'll reschedule the appointment or they'll cancel."
Floyd suggested that agencies consider providing a form of structured socialization for children so that women can more easily make medical appointments. Providers should either offer child care to women during their medical appointment, or understand that women may have to bring their children to an appointment.
Addressing trauma is also critical to the success of any program geared toward women living with HIV who seek care. According to Floyd, trauma often forces women to delay seeking treatment for HIV. "They oftentimes don't have a comfort level with male doctors, male physicians or male providers."
Khanna specifically identified violence and trauma as shortcomings of the National HIV/AIDS Strategy. "The strategy failed to address violence and trauma, which we know disproportionately impacts women living with HIV. And there are no metrics in the strategy whatsoever geared toward reducing HIV acquisition by women or increasing women's access to care."
Iris House works to build strong relationships with those in its programs, so that participants trust and feel accountable to the Iris House staff.
Clients are required to bring in lab results, including viral load and CD4 counts (both are indicators of how well their HIV medications are working), to Iris House every six months. (These data were used to compile a report Iris House released.)
"Clients feel accountable to bring in their lab results to us. They feel accountable to try to see improvements in their health and they don't want to see their viral loads increase or their CD4s go down," said Floyd.
All of these requirements serve one ultimate goal: making Iris House clients independent. Floyd explained, "We teach them how to advocate at a doctor's office, so they know what questions to ask when they go for a doctor's appointment. They know how to schedule their appointments; they don't need us to do that."
Clients learn over time how to advocate for themselves, how to read and understand their lab results and how to interact with their doctors in a way that makes them equals. By advocating a process that builds people up as individuals and addresses their needs as a whole person, Iris House has found a way to make its clients among the healthiest living with HIV in the nation -- and it has the data to prove it.
"We've proved beyond any reasonable doubt that women have their own needs, particularly when it comes to staying treatment adherent," Floyd said in a press release. "We implore our leaders to reinstate funding for gender-specific programs so we can continue delivering these critical programs that are working towards the stated goal of ending AIDS."
Mathew Rodriguez is the community editor for TheBody.com and TheBodyPRO.com.
Follow Mathew on Twitter: @mathewrodriguez.
Copyright © 2014 Remedy Health Media, LLC. All rights reserved.
More From This Resource Center
---

This article was provided by TheBody.
---
| | |
| --- | --- |
| No comments have been made. | |
Add Your Comment:
(Please note: Your name and comment will be public, and may even show up in
Internet search results. Be careful when providing personal information! Before
adding your comment, please
read TheBody.com's Comment Policy
.)