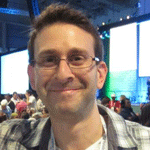 Dearest Readerfolk,

On weeks like this, it's almost impossible to select which items to bring you in our News & Views newsletter. We have a whole host of tremendous video blogs, articles and perspectives coming out of the ginormous 20th International AIDS Conference (AIDS 2014) in Melbourne, Australia. Meanwhile, the world spins on, and we've got important HIV news and research to report on several fronts.

I'll make my selections and bring you highlights, but remember that this newsletter is just a taste: Our AIDS 2014 conference home page on TheBodyPRO.com, and our "What's New" page on TheBody.com, are must-visit places to stay on top of the huge amount there is to see, read and experience. Also follow Mark, Mathew, Warren and me on Twitter for real-time missives from Melbourne!

Exhaustedly yours,

Myles Helfand (@MylesatTheBody)
Editorial Director, TheBody.com/TheBodyPRO.com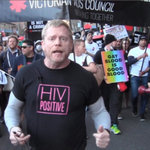 Video Blog From AIDS 2014: The Global March and Candlelight Vigil
Mark S. King takes to the streets of Australia's second-largest city with activists for the HIV/AIDS mobilization march and candlelight vigil -- a pair of events that remind us why we're here, and why we're together in this global fight.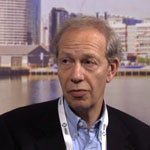 Dutch HIV Researcher Remembers the Friend He Lost on Flight MH17 (Video)
Peter Reiss, M.D., Ph.D., worked closely alongside Joep Lange, M.D., Ph.D., who died in the destruction of Malaysia Airlines flight MH17. Reiss only managed to avoid being on MH17 himself thanks to an unusual decision to arrive at AIDS 2014 early.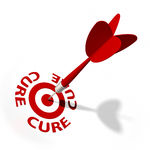 2 Australian Men "Cleared" of HIV After Bone Marrow Transplants
After the deflating news about the "Mississippi child" earlier this month, we needed a promising development on the HIV cure front. We got one this past weekend, although the men found to be in "HIV remission" remain on meds as a precaution.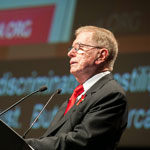 7 Amazing Things Michael Kirby Said About HIV at the AIDS 2014 Opening Ceremony
One the most powerful moments of the evening event that officially began AIDS 2014 was the speech given by Michael Kirby, a former High Court of Australia justice and widely respected global human rights advocate.



Ron (From Orlando, Florida) on "An Airplane, a Missile, and an Unfathomable Moment in the War Against HIV"

"We survivors of HIV, anywhere along the spectrum of the infected, to the caregivers, to the scientists working toward its end, all have a special connection to loss of life in and of the fight. I hadn't felt it in a while, but I did yesterday morning. Peace, love and light to everyone touched by this tragedy."

Read the rest of this comment and join the discussion on this article!
At MSM Global Forum, the Shock of Tragedy and the Road Forward (Video)
As crowds gathered at a major AIDS 2014 event focused on men who have sex with men, the usual laughter and camaraderie of being reunited with old friends and fellow advocates was noticeably muted.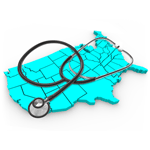 Overall HIV Diagnosis Rate Falls in U.S., but Rises for Young People
The U.S. continues to tell a complicated story when it comes to its progress against HIV. In some areas -- testing rates and overall diagnoses among them -- there have been improvements, but the epidemic is actually worsening among some groups.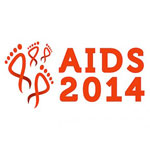 AIDS 2014 Snapshots: U.S. in the Lens, Sex Workers Refuse to Be Unseen, and Everyone's Got a Point of View
Many eyes at the largest global conference on HIV have turned toward the U.S., and what the world's most powerful nation is doing -- or failing to do -- to help its own citizens living with HIV.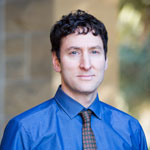 Unraveling the Impact of Trauma on People With HIV
As people living with HIV, many of us have experienced trauma in our lives, but we don't always know how to fully cope with it. Even worse: HIV care providers often don't know how to help. But Edward Machtinger, M.D., has an answer.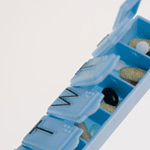 The goal of an "undetectable" viral load is very much on the mind of virtually anybody with HIV who's on treatment. If getting to undetectable or remaining at that level is something that worries you, our Resource Center on Keeping Up With Your HIV Meds has lots of information and advice, as well as stories from people who have achieved that huge milestone -- often against the odds.
Video Blog: Criminals and Mannequins, Both Fighting HIV Stigma
The battle against HIV-related discrimination is heating up around the world -- and as Mark S. King reports from AIDS 2014, it's a major theme at this huge conference as well, with some people using highly creative means to help fight it.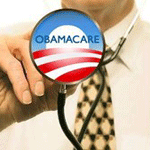 1 Day, 2 Courts, 2 Contradictory Rulings on Federal Taxes for Affordable Care Act Insurance
Some HIV and health care advocates are concerned that the ensuing confusion may mean that subsidies might stop, people with HIV might not be able to pay their premiums, and people's insurance coverage could be cancelled.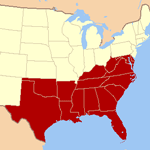 Human Rights Violations Worsen HIV Risk in the U.S. South
It's not just that the U.S. is doing a poor job fighting HIV within its Southern states, one expert argues: It's actually violating people's international human rights.



Dave R.: When Push Comes to Shove ... How Far Would You Go to Eradicate HIV?
"I'm as against totalitarian regimes making our decisions for us as the next man ... but when it comes to HIV and the misery it causes, I'm prepared to surrender a small part of my freedom to achieve its demise."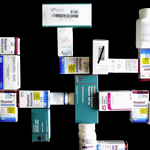 Whether it was AZT or Atripla, the 1980s or the 2010s, a person living with HIV who is on treatment always remembers his or her first pill. And we want to hear about it! Did you deal with side effects? Were you hesitant to begin treatment? Did you have to do some tinkering to find the regimen that was just right for you? Write out your story (between 200 and 1,000 words, please!) or film a YouTube video, and email it to mrodriguez@thebody.com. You can also read user-submitted stories that are part of this series!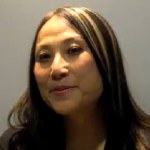 When Science Meets HIV Prevention, Pleasure Cannot Be Left Behind
When we make choices about sex, desire and pleasure tend to trump logic and rationality. Why don't HIV prevention experts take this into account more when conducting education and research?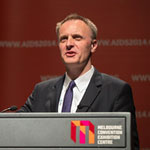 Want to Stop HIV? Decriminalize Sex Work, The Lancet Says
One of the world's leading medical journals asserts that if sex work was legal worldwide, new HIV infections could be cut by as much as half over the next 10 years.



Lynda Arnold: Memory Loss Follow Up -- Taking a Deeper Look
"The doctors, therapists, psychiatrists and researchers can only give us so much information. We have to be able to reach out to family, friends, significant others or children and let them into to our memory nightmares."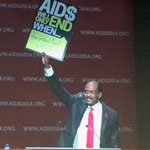 AIDS Crisis, or Funding Crisis: Call for Resources Comes From All Corners of AIDS 2014
Voices at AIDS 2014 echo around the world as community leaders caution that scientific breakthroughs won't reach their potential unless funding cuts stop and new resources are added.