Help! My Stressful Job Is Leading Me to Miss Doses
I have been on Atripla for three years. I recently started a new job, and it's so stressful that I sometimes forget or take my meds after eating food, as the drug labeling says I should do. Please help?

Benjamin Young, M.D., Ph.D., and David Fawcett, Ph.D., L.C.S.W., respond in the "Choosing Your Meds" forum



When Deciding on Treatment, Does CD4 Count Matter?
I've been HIV positive for 7 years and am still not on meds. My CD4 count was between 600 and 800 for years, but more recently has been between 450 and 500. My doctor highly recommends that I begin treatment, but I'm somewhat afraid of starting a lifetime of meds when I'm not sure how much it will really help me. What do you think?

Benjamin Young, M.D., Ph.D., responds in the "Choosing Your Meds" forum



Can Zoloft Mess With My HIV Meds?
I just started HIV treatment with a regimen I take every morning, but I also take the anti-anxiety drug Zoloft every night. Should I worry about any potential drug interactions?

Keith Henry, M.D., responds in the "Managing Side Effects of HIV Treatment" forum



When Taking Stribild, What Exactly Does "With Food" Mean?
I have two questions regarding the need to take Stribild with food: One, how much of a difference does it really make how many calories the meal is? And two, how close to the time I eat my meal do I have to take the drug?

Benjamin Young, M.D., Ph.D., responds in the "Choosing Your Meds" forum



Advice on Starting HIV Treatment From People Who've Been There

We reached out to a group of those most in the know about the intricacies of starting treatment -- HIV-positive people who've made the decision to start themselves -- and asked: If you could go back in time to the moment before you started HIV treatment, what advice would you give yourself?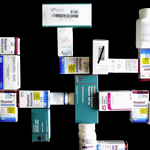 Whether it was AZT or Atripla, the 1980s or the 2010s, a person living with HIV who is on treatment always remembers his or her first pill. And we want to hear about it! Did you deal with side effects? Were you hesitant to begin treatment? Did you have to do some tinkering to find the regimen that was just right for you? Write out your story (between 200 and 1,000 words, please!) or film a YouTube video, and email it to mrodriguez@thebody.com. You can also read user-submitted stories that are part of this series!
Medicare Advantage Plans: When, How, and Which?
I am 60 years old and have been HIV positive for 30 years. I currently have Medicare due to being on long term disability, but I'd like to get a Medicare Advantage plan. Is that possible for people under age 65 -- and are there any plans designed specifically for people with HIV?

Jacques Chambers, C.L.U., responds in the "Workplace and Insurance Issues" forum



Is a "Pre-Placement Health History" Legal?
I'm on HIV treatment and enjoying generally good health so far. I was recently offered an office job at a hospital. I was then told I would need to fill out a "pre-placement health history" form, which included questions asking if I was immunocompromised and if I had any sexually transmitted diseases. Is this legal?

Jacques Chambers, C.L.U., responds in the "Workplace and Insurance Issues" forum
Are There Cheap Ways to Get Treatment for Testicular Shrinking?
I have a prescription for HCG (human chorionic gonadotropin, which is sometimes used to treat infertility or testicular shrinkage). Can you recommend any affordable places I can order HCG from?

Nelson Vergel responds in the "Nutrition and Exercise" forum



Will STDs Worsen My HIV?
I seem to be a magnet for sexually transmitted diseases; in addition to being HIV positive or five years, in the last couple of years I've been treated for NSU (non-specific urethritis, or inflammation of the urethra) several times. Can STDs like this compromise my health as a person with HIV? Do I need to have sex less often?

Benjamin Young, M.D., Ph.D., responds in the "Choosing Your Meds" forum



Can Testosterone Therapy Interact With My Treatment?
I am 46 and have been on HIV meds for two years. I'm also on treatment for high blood pressure and cholesterol. On top of that, my testosterone level is low, and I'm thinking of starting DHEA to help with it. Would this be safe to do alongside the other meds I'm on?

Mark Holodniy, M.D., F.A.C.P., C.I.C., responds in the "Understanding Your Labs" forum
Enid Vazquez (From Chicago) on "I'm an HIV Physician. And I'm Starting PrEP."

"I am awed by the courage it took to write such an intimate story. There are a thousand or million such stories, and we need to hear them to bring clarity to the 'just use a condom' madness. I learned, day one, in my HIV work: Sex is complicated. That's why we have an epidemic, and that's why we need to use whatever works."

Join the discussion on this article!
What Should Our Nuclear Family Know About an HIV+ Visitor?
My husband's father is staying with us while he undergoes dialysis. I didn't know until he got here that he is HIV positive; I only found out because his father left his pills out one day and my son swallowed one. I'm shocked, concerned and upset -- and now I'm not sure how to handle any of this. What do I do?

David Fawcett, Ph.D., L.C.S.W., responds in the "Mental Health and HIV" forum



How Can I Convince My Friend Her Health Is Worth It?
I have a friend who was diagnosed with HIV in 2009. She was very ill -- we nearly lost her. She took her medication and got better in time. My concern is that she stopped taking her medication two years ago, and she's getting sick again. I am afraid this time I'll really lose her, for she is so stubborn and doesn't take life very seriously. How can I convince her to go for a check-up?

David Fawcett, Ph.D., L.C.S.W., responds in the "Mental Health and HIV" forum



Is an Undetectable Viral Load Important? Not Necessarily

Long-term HIV survivor ScotCharles knows firsthand the consequences of avoiding meds -- and of taking them for many years. He argues that getting to undetectable shouldn't always be a person's chief goal.



Is an Undetectable Viral Load Important? Absolutely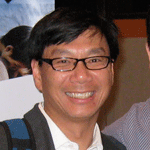 Prominent HIV physician Benjamin Young, M.D., Ph.D., responds to ScotCharles' blog post with a passionate argument in favor of always taking HIV treatment -- and always pushing to achieve an undetectable viral load.