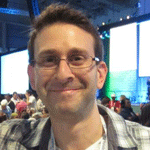 Lovely Readers,

We're following two major stories this week in HIV/AIDS. One of them is the tale that's been heard around the world: the "Mississippi child," whose HIV infection suddenly returned after we thought -- hoped -- she had been cured. At the top of this newsletter you'll find a summary of the story details, along with some critical insider perspectives on what this all means for us as a community.

Also on our radar this week, a happier occasion: The run-up to the 20th International AIDS Conference, which starts this weekend in Australia. This conference is huge; it's the most important worldwide gathering of people from throughout the HIV community, and we're thrilled to be heading there to cover it in person! We'll have much more on this meeting in the days (and weeks) to come.

Talk to you next week from Melbourne!

The very bestest,

Myles Helfand (@MylesatTheBody)
Editorial Director, TheBody.com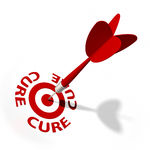 No Longer Cured: HIV Relapse in "Mississippi Child" Raises New Questions
Undoubtedly, the biggest HIV story last year was the functional cure of an infant from Mississippi. Unfortunately, earlier this month during a routine checkup, the child -- now almost 4 years old -- was found to have a viral load of 16,750.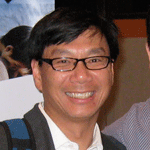 Doctor's Perspective: In the Wake of a Lost Cure, What's Next?
"Ms. Mississippi is another HIV-infected child whose health was failed by the weaknesses in our community and health care systems," writes prominent HIV physician Benjamin Young, M.D., Ph.D. "Unless we actively insist on doing better, ending pediatric HIV won't happen."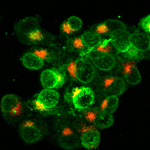 Wrestling With the Implications of the Mississippi Case
There has been extensive coverage of the announcement that HIV has rebounded in the "Mississippi child." Although a full discussion of the implications will take time, there are some points that may be worth noting now, according to advocate Richard Jefferys of Treatment Action Group.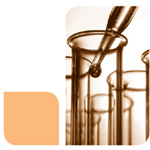 New Tool Announced to Fight HIV Cure Hype in the Media
In a stroke of almost uncanny timing, a group of three HIV/AIDS organizations has published an "HIV/AIDS Cure Glossary." Its purpose: to reduce the amount of inaccurate and over-the-top media reporting on stories related to an HIV cure.



Moving On -- But First ...
(A recent post from the "I Just Tested Positive" board)

"I was diagnosed with HIV as of yesterday, July 8, 2014. I am extremely worried. I want to know if I find out who gave me this disease, can I report that person? I need some support please? Thanks."
-- LOve8884

"I totally understand the desire of wanting to 'get even' with whomever it was that infected you, but sadly that won't change anything but create more stress for yourself which can affect your health. It would be great if we all could turn the clock back but all we can do is to look ahead and adjust to life accordingly."
-- riverprincess

Click here to join this discussion, or to start your own!

To do this, you'll need to register with TheBody.com's bulletin boards if you're a new user. Registration is quick and anonymous (all you need is an email address) -- click here to get started!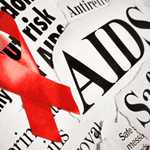 Get Ready for AIDS 2014, the World's Largest HIV/AIDS Meeting
Thousands of members of the global HIV community are en route to Melbourne, Australia, for the 20th International AIDS Conference (AIDS 2014), which begins this weekend. We'll be providing on-site coverage (including video blogs from Mark S. King!) on TheBodyPRO.com.



Official Airline Choice of International AIDS Conference "Problematic," Says Secretariat
"Emirates Airline has been selected as the official airline for AIDS 2014. ... However, the United Arab Emirates (UAE) has very strict travel regulations regarding those living with HIV," David Duran reports. "People with HIV are not allowed to enter or stay in the UAE."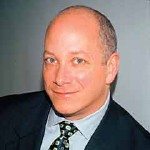 I'm an HIV Physician. And I'm Starting PrEP.
"I have spent the last 30 years working to help my patients who have HIV," clinician Howard Grossman, M.D., writes. "I am also a 60-year-old gay man. ... I am tired of being scared, so I am starting on PrEP."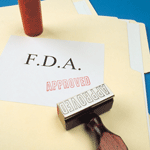 How Will New Hepatitis C Drug Pricing Affect Health Care Costs?
It's been a breakthrough year for hepatitis C treatment, but that breakthrough has come with a price tag that has stirred considerable debate. We take a closer look at how hep C drug pricing could impact future health care costs.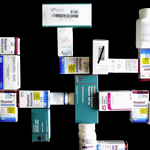 Whether it was AZT or Atripla, the 1980s or the 2010s, a person living with HIV who is on treatment always remembers his or her first pill. And we want to hear about it! Did you deal with side effects? Were you hesitant to begin treatment? Did you have to do some tinkering to find the regimen that was just right for you? Write out your story (between 200 and 1,000 words, please!) or film a YouTube video, and email it to mrodriguez@thebody.com. You can also read user-submitted stories that are part of this series!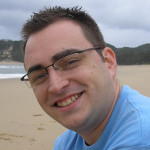 Marcel Gil: First Day on HIV Meds Brings a Miracle From Mother Nature
"That day stands out in particular, because it snowed for a few hours, and the last time it snowed in Johannesburg was June 1981. I joked with my specialist that Mother Nature was giving me something pretty to watch to take away the stress."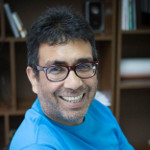 Why Do So Few Transgender Women Participate in HIV Research?
HIV researcher Pedro Goicochea shares his thoughts on why transgender women don't participate in HIV prevention research, and provides recommendations on how to improve the situation.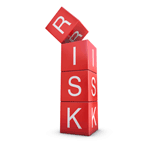 Herpes Drives HIV Transmission Among NYC Non-Injecting Drug Users
People living with herpes are at increased risk of becoming infected with HIV, and people living with both herpes and HIV are at increased risk of transmitting HIV to others, according to a recent study in New York.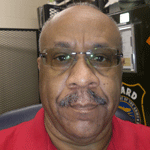 A Military Diagnosis, and Unrelenting Support From the National Guard
Carl Sisco, who served with three branches of the U.S. military, remembers the day he was diagnosed: "I thought I was going to be told I had high blood pressure or diabetes. ... When the flight surgeon told me I was HIV positive, everything came to a stop in my mind."