Are Diet Pills Safe for People With HIV?
Are there any diet pills that are safe for an HIV-positive person to take while they're also on meds?

Benjamin Young, M.D., Ph.D., responds in the "Choosing Your Meds" forum



How Do I Beat Depression if I'm Not Allowed in Therapy?
After losing my job, and other dramatic changes, I became seriously depressed about six weeks ago. My new HIV doctor said she would only write a prescription for an antidepressant if I got regular mental health sessions with a therapist. Unfortunately, I live with my parents, and they don't approve of therapy. I am so tired of crying, being sad and feeling this way. What can I do?

David Fawcett, Ph.D., L.C.S.W., responds in the "Mental Health and HIV" forum



How Can I Reconcile My Religion With the Guilt I Feel?
I'm a Christian, but lately I've been feeling like I'm not forgiven for my sins. I have no one to talk to, no church to go to, and people around me are judgmental. What can I do?

Rev. Todd A. Brown responds in the "Spiritual Support and HIV" forum



This Positive Life: David Robertson on Looking Good and Choosing to Live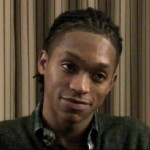 David Robertson had to learn the hard way -- through his own diagnosis, at age 23 -- that you can't judge whether people are HIV positive or HIV negative by whether they "look healthy."
---
Advertisement

---
I Want to Quit Treatment. Is That So Bad?
I've been HIV positive for over 30 years and am seriously considering stopping my regimen. My CD4 count is 1,000 and my viral load has been undetectable for over 10 years, but my neuropathy is out of control, it looks like a wheelchair is the next step, and I'm just done. What can I expect if I quit my meds?

Benjamin Young, M.D., Ph.D., and David Fawcett, Ph.D., L.C.S.W., respond in the "Choosing Your Meds" forum



Can HIV Meds Truly Work for Everyone?
Does everyone respond to the newest HIV meds on the market? I remember back in the early years of combination drug treatment, when not everyone's HIV could be managed with the meds available.

Benjamin Young, M.D., Ph.D., responds in the "Choosing Your Meds" forum



I Haven't Had Any Side Effects. What's Wrong?
I started on once-daily HIV treatment almost three weeks ago. I haven't missed a dose and take it properly -- but I haven't had any serious side effects. Does this mean my meds aren't working properly?

Benjamin Young, M.D., Ph.D., responds in the "Choosing Your Meds" forum



Is Your HIV Treatment Working? Warning Signs and False Alarms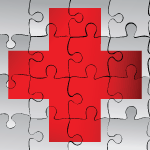 If you're new to HIV treatment, how can you know what red flags to watch out for? We'll help you tell the difference between a warning sign that your regimen might not be right for you and a normal signal that your body is still adjusting to medications.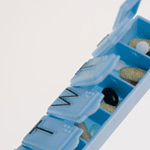 The goal of an "undetectable" viral load is very much on the mind of virtually anybody with HIV who's on treatment. If getting to undetectable or remaining at that level is something that worries you, our Resource Center on Keeping Up With Your HIV Meds has lots of information and advice, as well as stories from people who have achieved that huge milestone -- often against the odds.
Echinacea Pain Cream: Safe?
I understand that with some HIV meds a person should not take echinacea. It is one of the ingredients in a topical ointment I have been using for the last week for neck pain. Should I be using it, or should I stop?

Benjamin Young, M.D., Ph.D., responds in the "Choosing Your Meds" forum



Can I Test Positive for Syphilis Even After I've Been Cured?
My doctor prescribed me antibiotics for a month to cure my syphilis. He said that there will still be traces of syphilis in my blood even if the antibiotics cure the infection. Is this true? Is there any way the traces can be removed?

Benjamin Young, M.D., Ph.D., responds in the "Choosing Your Meds" forum



Kaposi's Sarcoma and HIV: Not Gone, Not Forgotten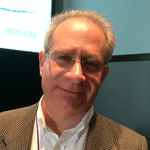 Think Kaposi's sarcoma is a relic of a bygone era? A flurry of new research highlights just how relevant the disease still is -- and how much about it we have yet to learn.
Why Is My CD4 Count Dropping but My Percentage Is Steady?
Within the past few months, my CD4 count has been as high as 366 and as low as 296. But my CD4 percentage has remained pretty steady this whole time. When I expressed my concern to my doctor, he said that he has no use for those numbers -- and that he may stop checking my CD4 entirely. What do you think?

Mark Holodniy, M.D., F.A.C.P., C.I.C., responds in the "Understanding Your Labs" forum



If These Are the Best Meds Available, Why Am I Not Undetectable Yet?
I started treatment in May, after my first set of labs since being diagnosed showed a viral load of 200,000 and a CD4 count of 208. Six weeks later, my CD4 count is up to 337 and my viral load is down to 367 -- but it's still well above undetectable, even though I haven't missed a dose. Does this mean I've failed my treatment?

Benjamin Young, M.D., Ph.D., responds in the "Choosing Your Meds" forum



No Longer Cured: HIV Relapse in "Mississippi Child" Raises New Questions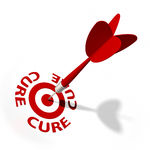 Undoubtedly, the biggest HIV story last year was the functional cure of an infant from Mississippi. Unfortunately, earlier this month during a routine check up, the child -- now almost 4 years old -- was found to have a viral load of 16,750.
More than 30 years into the HIV epidemic, the general public remains remarkably uninformed about the nature of HIV. This misinformation, combined with rampant HIV stigma, has created a landscape in the U.S. and in many other countries where laws regarding HIV transmission are based on HIV myths and stigma rather than cogent scientific fact.

TheBody.com's HIV Criminalization Spotlight Series aims to show the faces of those affected by criminalization, report on the progress of anti-criminalization activists nationwide and abroad and dispel the stigma around HIV. Come read our latest additions!
Can a Test Determine HIV Infection Within 48 Hours?
I had protected anal sex with an HIV-positive woman and the condom broke. My doctor wants me to take a PCR test, even though it's only been 48 hours. Can the test really show positive results this early?

Richard Cordova responds in the "Safe Sex and HIV Prevention" forum



How Many Doses of PrEP Can I Safely Miss?
I was on PrEP for four months without ever missing a dose, but last weekend, when traveling, I forgot my bag and missed my dose two days in a row. Have I increased my HIV risk? Should I seek out an extra HIV test?

Benjamin Young, M.D., Ph.D., responds in the "Choosing Your Meds" forum
I Wore Someone Else's Used Condom. Was That Dangerous?
I'm 18 and have never had sex, but was curious about it. I found a condom outside that had been used a few days before. I took it to the bathroom and put it on -- but now I'm afraid it may have been contaminated with HIV. Should I get tested?

Shannon R. Southall responds in the "Safe Sex and HIV Prevention" forum



Viral Karaoke
I was in a karaoke room with some friends. Finger food was in abundance. Traces of saliva were around the microphone. I did not wash my hands after sharing the microphones and eating the food with my hands. I do have bleeding gums at times. Did I put myself at risk for HIV or other STDs?

Shannon R. Southall responds in the "Safe Sex and HIV Prevention" forum