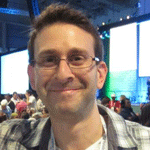 Dearest Readers,

Our lovable, huggable Mathew Rodriguez is on newsletter hiatus for the next few weeks -- first on a much-deserved vacation, then in Australia to help lead our coverage of AIDS 2014, the International AIDS Conference in Melbourne. The conference is the world's largest HIV community gathering, and happens just once every two years.

Also headed to Australia to cover the conference for us? Superblogger Mark S. King! He'll be producing daily videos from AIDS 2014 that you'll only find on TheBody.com and TheBodyPRO.com. We are crazy excited about this -- and as you'll see from his preview video (the first item in this week's newsletter), so is Mark!

The very bestest,

Myles Helfand (@MylesatTheBody)
Editorial Director, TheBody.com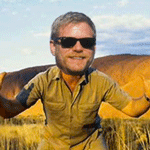 Sneak Preview: Mark S. King's Exclusive Video Blogs From the International AIDS Conference
"I hope to provide you with something you might not see anywhere else: the advocates, the people living with HIV from around the world, and the awesome visuals of the music, dance, theater and human drama of the conference."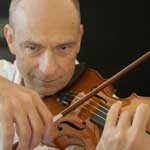 Poetry: When Starting HIV Treatment Is a Turning Point
"Still afraid of what it meant to start treating my HIV, I had no choice but to do so," Ron Carpenter recalls. "It was a huge moment in my life, a turning point. I wrote this poem on that day."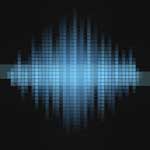 New Approach to Reactivate Latent HIV Shows Promise
A new method of reactivating hidden HIV -- by increasing the random activity, or "noise," associated with HIV gene expression -- could hold the key to finding a cure, some researchers believe.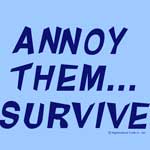 "We Are Activists, Artists and Survivors" -- On Nightsweats and T-Cells
Gil Kudrin is the director of development for a T-shirt printing company that provides custom screen printing and design work for a wide range of clients -- and is staffed by people living with HIV.



Marc (From Denver) on "Are You Having 'Bad Sex'?"

"When I was younger, I was addicted to sex. In my mind, all sex was good -- which led to risky sexual behavior. When I found out, 3 years ago, that I had AIDS, I stopped having sex. A few months ago I started having sex again. It didn't matter if the sex was good or bad -- it was sex. And having any kind of sex was good -- right?"

Read the rest of this comment and join the discussion on this article!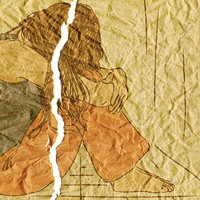 Learning to Live With Grief
"In our grief, those of us who survive may feel a greater than usual amount of rage, fear, shame, unresolved grief, guilt, helplessness, insecurity, numbness and pessimism," writes Yvette Perreault for CATIE.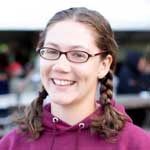 Finding Meaning in the Motion: Dusty Klass
When she first joined AIDS/LifeCycle, Dusty Klass admits it was for all the wrong reasons: "I was 18 at the time. ... I broke up with my boyfriend and AIDS was a really big cause for him, so this was my way of sticking it to him."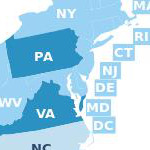 Barriers to HIV Care Under the Patient Protection and Affordable Care Act
Six months into the full rollout of Obamacare, problems remain for people living with HIV. Expansion of the Medicaid program -- particularly slow in the U.S. South -- is a top priority.



Enrique Franco: The Voiceless Message
"Stand up and take a risk and speak what you have on your mind. Be fearless and ready and willing to take the punches that may ensue."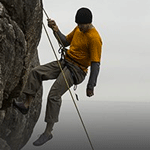 Each of us knows all too well how deeply stigma can affect the lives of people with HIV. We also know how much HIV-positive people do, day in and day out, to push back against that stigma.

TheBody.com's sister site, HealthCentral, is honoring that fight against stigma with a photo contest that gives you a chance to make a statement -- and potentially win some cash in the process.

The "Live Bold, Live Now" Photo Contest invites people who are living with a significant health issue to share their stories by July 11; public voting will determine the winners of a $500 first prize, $250 second prize and $100 third prize.

Time is almost up -- visit the photo contest Facebook page to learn more and participate!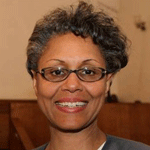 Why PrEP Is Essential to Safeguard Black and Hispanic Gay Men and Transgender Women
Although she used to be unsure about whether to prescribe Truvada as PrEP to her patients, L. Jeannine Bookhardt-Murray, M.D., changed her mind. She now sees much value in this prevention tool, especially for communities of color.



Maria T. Mejia: My Marriage and Very Important Dennis de Leon Voz de Compromiso Award
"I wanted to share with the whole world my special moment and also announce that Lisa and I are married!"



Brooke Davidoff: Brookey's Back and Bitchin'
"I see the future we keep talking and daydreaming about just out of reach. It's time I get off my ass and fight for it."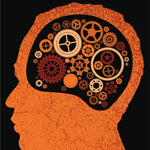 Interventions Crafted for Those Struggling With Mental Health and HIV Adherence Show Promise
Mental health issues may be one of the biggest stumbling blocks to good medication adherence. A recent review explores the connection between HIV treatment adherence and psychosocial factors among gay men with HIV.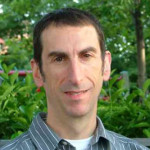 As Obama Directive on LGBT Discrimination Nears, Top HIV/AIDS Employment Advocate Expresses Cautious Hope
The head of the National Working Positive Coalition hails the White House's announcement, but says more is needed to level the economic field for LGBT people who are living with HIV -- as well as those who are at risk.