Alone and Forgotten: Do I Deserve to Live?
The film The Normal Heart has worsened my feelings of guilt at surviving with HIV for 30 years while everyone else I knew as a young man is dead. We long-term survivors get lost in the present atmosphere that says HIV is no longer a big deal. I know I should be grateful for my survival, but I'm not. Does anyone care about us?

Nelson Vergel responds in the "Aging With HIV" forum



How Can I Keep My Mind Healthy?
I have accepted my recent diagnosis, and am ready for almost anything the future has in store -- except for damage to my brain. What can you tell me about the possible impact of HIV on my brain, and how to stop damage from occurring?

David Fawcett, Ph.D., L.C.S.W., responds in the "Mental Health and HIV" forum
If I Run Out of One HIV Med, Should I Keep Taking the Others?
Due to poor finances and no prescription benefits, I have been having trouble accessing all of my HIV meds recently. One of the drugs in my regimen, Viramune, will be unavailable for up to a month. Is it OK for me to continue taking the other drug, Truvada, by itself?

Keith Henry, M.D., responds in the "Managing Side Effects of HIV Treatment" forum



Are Any Regimens Safe for My Liver?
My liver enzymes have been consistently going up over the past two years, and a recent liver biopsy detected some cell death. My doctors aren't sure of the cause, but I'm worried it's my HIV treatment. Should I switch meds -- and if so, what's the safest regimen to switch to?

Benjamin Young, M.D., Ph.D., responds in the "Choosing Your Meds" forum



Can Summertime Delivery Ruin My HIV Meds?
The instructions that come with my Atripla say it can be stored at temperatures up to 86 degrees. I use a mail-order pharmacy, and in the summer temperatures in the UPS trucks can get up to 110 degrees. Then it sits on the porch in the heat for several more hours before being picked up. Could this dilute the potency of the meds?

Benjamin Young, M.D., Ph.D., responds in the "Choosing Your Meds" forum



The Future of HIV Prevention, Treatment and Care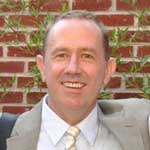 TheBody.com recently interviewed longtime activist Mark Harrington, the executive director of Treatment Action Group. Harrington talks about the ramifications of the PARTNER study results, as well as what to expect from HIV treatment and care in the next five years.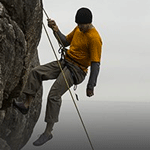 Each of us knows all too well how deeply stigma can affect the lives of people with HIV. We also know how much HIV-positive people do, day in and day out, to push back against that stigma.

HealthCentral, TheBody.com's sister site in the Remedy Health Media network, is honoring that fight against stigma with a photo contest that gives you a chance to make a statement -- and potentially win some cash in the process.

The Live Bold, Live Now Photo Contest invites people who are living with a significant health issue to share their story by July 11; public voting will determine the winners of a $500 first prize, $250 second prize and $100 third prize.

Several HIV-positive people have already submitted their stories. Visit the photo contest entry post on HealthCentral's Facebook page to see them, and to submit your own story!
A Police Officer's Conundrum: Disclosure
I have been a police officer in Florida for nearly 20 years with the same department. I found out that I was HIV positive last year. We have a policy at our department that states we must advise our supervisor if we have a communicable disease. Do I have to tell my chief that I am positive?

Jacques Chambers, C.L.U., responds in the "Workplace and Insurance Issues" forum



Will I Qualify for Social Security Disability?
I've been living with HIV since 1984 and am now 61 years old. Unfortunately I have developed many health complications, and it has become difficult for me to sustain full-time work. Do you think that I would qualify for Social Security disability benefits?

Jacques Chambers, C.L.U., responds in the "Workplace and Insurance Issues" forum



HIV Is Not a Crime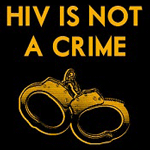 Laws that criminalize HIV status are based on HIV myths and stigma rather than scientific fact, and need to be modernized. Our new Spotlight on Criminalization series shows the faces of those affected by criminalization and reports on the progress of anti-criminalization activists nationwide and abroad.
Can Anything Help Me Get More Sleep?
I have been on treatment for 12 years and my HIV is under control, but I have always had sleep problems. I've started taking antidepressants and sleep aids, but they don't seem to help. What are my options?

David Fawcett, Ph.D., L.C.S.W., responds in the "Mental Health and HIV" forum



Whatever Happened to "Lipodystrophy" and Body Fat Issues?
Is anything being done these days about lipodystrophy? Has research on this disfiguring side effect gone on the back burner because newer meds don't cause them, and nobody cares about people like me who feel shamed into wearing long sleeves and pants in 90-degree weather?

Nelson Vergel responds in the "Aging With HIV" forum



Can I Safely Have Surgery?
I'm scheduled for bone graft surgery this week, but I'm HIV positive and I'm very concerned that my status will make this procedure risky. What do you think?

Benjamin Young, M.D., Ph.D., responds in the "Choosing Your Meds" forum



Even Moderate Alcohol Use Increases Liver Disease Risk for Coinfected People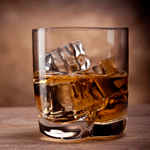 A recent study determined that even "non-hazardous drinking" significantly increases the risk of advanced liver damage among people who are coinfected with HIV and hepatitis C.
Is Truvada OK for PEP as Well as PrEP?
I had a sexual exposure to HIV (broken condom with a positive partner). When I went to the doctor, he immediately prescribed 30 days of Truvada as post-exposure prophylaxis (PEP). What can you tell me about this approach?

David Wohl, M.D., responds in the "Safe Sex and HIV Prevention" forum



Does PEP Carry Long-Term Side Effects?
I'm on Day 14 of my month-long PEP regimen. Though I haven't had any real side effects, I've read that there can be problems associated with HIV drugs. Are there any long term effects I should be concerned about, considering it's just a 28-day course?

Benjamin Young, M.D., Ph.D., responds in the "Choosing Your Meds" forum