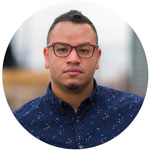 Hello Readers,

While writing this week's News & Views, I got to thinking about generations and communication. We have articles featuring some of the greatest names in AIDS activism -- Mark Harrington and Jim Eigo -- and a review of the film adaption of Larry Kramer's The Normal Heart. There's also a piece on new activists who are fighting HIV criminalization laws and another from a filmmaker who has chosen to tell her departed uncle's story through documentary.

After realizing this, I couldn't help but wonder: Do we need more cross-generation talk? Can we continue the fight without the first generation of AIDS activists? Do we need to let the new generation lead the way while the older generation offers know-how and advice? I don't have these answers, but in the fight against HIV, we're seeing the ideas of "generations" playing out, don't you think?

Yours,

Mathew Rodriguez
Community Editor, TheBody.com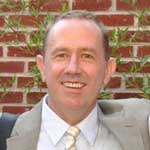 The Future of HIV Prevention, Treatment and Care
Longtime activist Mark Harrington, the executive director of Treatment Action Group, talks about the PARTNER study results, as well as what to expect from HIV treatment and care in the next five years.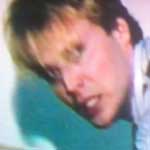 One of the Men Who Won the War: Thoughts on The Normal Heart
In The Normal Heart, Ned Weeks proclaims he wants to be remembered as "one of the men who won the war." But how will Heart's film adaptation be remembered?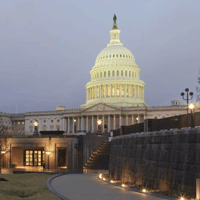 Legislative Strategies for Fighting HIV Criminalization
How does a piece of legislation go from being "just a bill" to changing history? Advocates from Iowa explained the long, difficult process at a conference earlier this month.



When I Was Young and Didn't Know Better
The extent of Ernesto's HIV education at a school in Far Rockaway, Queens? A viewing of the movie Kids. See why he says he's a product of a failed sex education.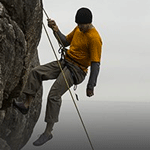 Each of us knows all too well how deeply stigma can affect the lives of people with HIV. We also know how much HIV-positive people do, day in and day out, to push back against that stigma.

TheBody.com's sister site, HealthCentral, is honoring that fight against stigma with a photo contest that gives you a chance to make a statement -- and potentially win some cash in the process.

The "Live Bold, Live Now" Photo Contest invites people who are living with a significant health issue to share their story by July 11; public voting will determine the winners of a $500 first prize, $250 second prize and $100 third prize.

Visit the photo contest entry post Facebook page to learn more and participate!
A Generation After Her Uncle's AIDS Death, Filmmaker Traces the Path of Faith, Family and Forgiveness
In 1987, Cecilia Aldarondo's uncle Miguel died of AIDS in a New York City hospital. Today, the New York-based filmmaker, critic and curator is rediscovering her uncle's life and her family's past.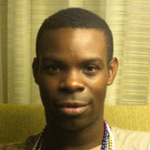 Antron Olukayode: Worry Wart
"Disappointed and slightly annoyed, as much as I was needing some sexual healing and feeling, I honestly wanted to be held and here he was not fulfilling my needs, yet all of his were met."



Howdy, PARTNER: Gay Men and HIV Transmission
PositiveLite editor Bob Leahy sat down with HIV prevention science expert James Wilton to discuss what having an undetectable viral load means for HIV transmission among gay men.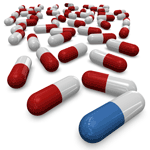 Many types of medications can save or improve lives, but they can also have unintended consequences. Side effects of meds (whether for HIV or some other condition) can be mild or life altering, horrible or even pleasurable; some people living with HIV never experience any at all. Whether you've worried about side effects or dealt with them firsthand, it seems like everyone's got a story about them. We want to know about yours.

To share your "side effects" story, write it out in 1,000 words or fewer, or film a YouTube video, and email it to mrodriguez@thebody.com. Many readers' stories will be posted on TheBody.com!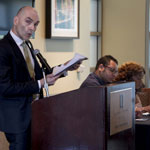 HIV Prevention Activists Urge U.S. Officials to Seize the Moment
An alliance of prominent HIV activist groups released a public statement they've called the Altanta Principles, which urges the U.S. Centers for Disease Control and Prevention (CDC) to "change the way it conducts HIV prevention."



Brian Ledford: Some "Me" Time
"I have started trying to learn the art of bonsai. It does bring some inner peace because I love working with nature, but still I am having a hard time controlling the racing thoughts that are ever present."



Microbicides and HIV (Video)
Vaginal rings, pills and microbicides, oh my! The number of prevention options coming down the pipeline is truly staggering, as summed up in this video.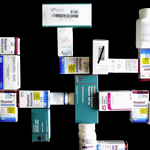 Whether it was AZT or Atripla, the 1980s or the 2010s, a person living with HIV who is on treatment always remembers his or her first pill. And we want to hear about it! Did you deal with side effects? Were you hesitant to begin treatment? Did you have to do some tinkering to find the regimen that was just right for you? Write out your story (between 200 and 1,000 words, please!) or film a YouTube video, and email it to mrodriguez@thebody.com. You can also read user-submitted stories that are part of this series!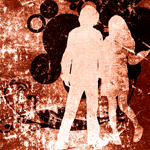 Fewer Teens Are Having Sex, but Fewer Teens Are Using Condoms, Too
Walk into a U.S. high school classroom and you'll find more virgins than you did a decade ago, as well as fewer people who have casual sex -- but also, not as many people who use condoms.



Ben B.: On the New Age Movement, From NYC
"The fact that mainstream medical science was completely unprepared for the AIDS epidemic meant that the afflicted had to resort to their own means to survive. Meaning, outside of standard medical science."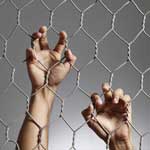 Drugs, Fear and Loathing: Why Are So Few Getting HIV Prevention Drugs?
If it's so clear that HIV prevention in the U.S. is failing, then what can be done to make it better? Writer and HIV activist Jim Eigo sets forth some ideas.