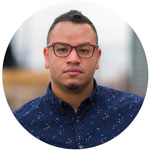 Hello Readers,

Have you ever thought about the power of allies? Whether we're talking about allies in the fight against criminalization, allies who rode in the AIDS/LifeCycle bike-a-thon across California, or the power of support systems in keeping people healthy, compassion and kindness may be the most powerful tools in the fight against HIV.

Yours,

Mathew Rodriguez
Community Editor, TheBody.com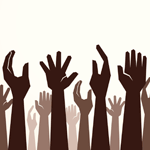 Pressure to Be Macho Puts Black Gay Men at Risk for HIV Transmission
"HIV risk is the sum total of many factors," says Errol Fields, M.D., Ph.D. Young, black gay men happen to have many of those risk factors, according to a new study.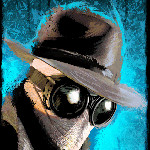 12 Years Later
"I took the call on a Thursday evening," recalls Michael James. "HIV was the furthest answer from my mind, but there it was. 'You'll be dead in a week,' I thought to myself."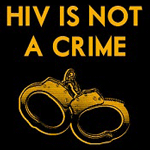 To Take Down HIV Criminalization Laws, You'll Need to Develop Talking Points
Even when you're on board with HIV criminalization reform, it can be hard to know the best way to help others understand your point of view. Here is a list made by participants at the HIV Is Not a Crime Conference.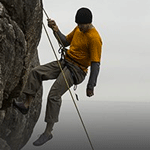 Each of us knows all too well how deeply stigma can affect the lives of people with HIV. We also know how much HIV-positive people do, day in and day out, to push back against that stigma.

TheBody.com's sister site, HealthCentral, is honoring that fight against stigma with a photo contest that gives you a chance to make a statement -- and potentially win some cash in the process.

The "Live Bold, Live Now" Photo Contest invites people who are living with a significant health issue to share their story by July 11; public voting will determine the winners of a $500 first prize, $250 second prize and $100 third prize.

Visit the photo contest entry post Facebook page to learn more and participate!
A United Methodist Pastor and His Wife Help Open Minds About HIV
"I am not the only pastor, let alone the only one in Oklahoma, that is supportive of the LGBT community," said Andy James. "It would be wrong for me to try and portray it for anything more than what it is."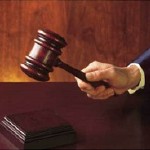 HIV Criminalization: A Physician's Perspective
HIV criminalization reform advocates know that having medical professionals on your side is a huge asset. Here, Wendy Armstrong, M.D., shares her perspective.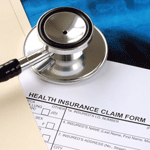 Florida Affordable Care Act Insurers Accused of Discriminatory Practices
Are people living with HIV in Florida the target of unfair discrimination from their health insurers?



realhonor (From New York) on "Women Speak Out Against Criminalization at Advocacy Conference"

"Congratulations to these two brave women! The world needs them. Usually, when people come forward, there are real organizations backing them up. I am curious to know their true, powerful allies. Obviously, their allies are not in name only!"

Read the rest of this comment and join the discussion on this article!
Ben B.: Currently, My Biggest Fear
"What if I got infected years and years, if not decades, ago? What if it had just been hiding out in my body since then, undetected? What if I unknowingly infected others?"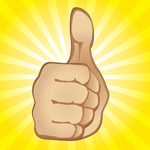 Iowa Supreme Court Reverses Conviction in HIV Exposure Case
Initially sentenced to 25 years in prison, Nick Rhoades saw his conviction reversed, as the Iowa Supreme Court recognized an undetectable viral load and condom use as viable protection.



Nolan Hill: On Resources, Dating With HIV and Living Healthy With HIV (Video)
"People aren't nearly as bad as what I thought they were. People don't always react the worst way possible. People are actually human beings."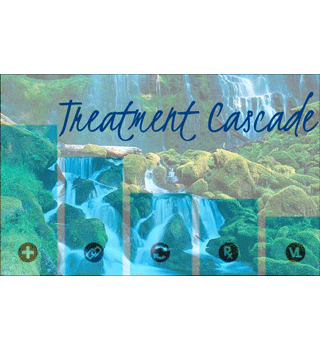 An undetectable viral load: the point at which HIV, though still present, cannot be found in a person's blood with the most sensitive tests available. For many of those who have reached undetectable, it was a major milestone in their lives. We asked people living with HIV to contribute thoughts and stories about getting their own viral loads to undetectable.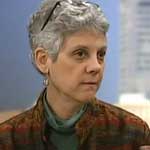 Examining the Year's Most Significant HIV Prevention Study (Video)
The PARTNERS study showed a lot of promise for treatment as prevention, and could also have a lot of positive repercussions regarding pre-exposure prophylaxis (PrEP). A few leading researchers weigh in.



Gary Bell: Thank You, Mr. Sterling
"This blog is not intended to thank him for reminding us that racism is alive and well. I am thanking Donald Sterling for getting HIV back in the news."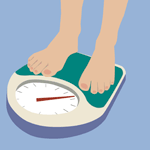 Taking Whey or Soy Supplements After Starting HIV Treatment May Improve Weight and Lean Body Mass
Remember, treating HIV isn't just about meds. A new study suggests that whey and soy may have positive effects on weight and body mass for HIV-positive people.