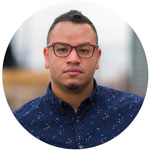 Hello Readers,

Has the sheer fact that you're living with HIV ever led to you being treated differently? For Nick Rhoades and Donald Bogardus, their HIV status made them sex offenders in their state of Iowa -- and resulted in them being forced to wear tracking devices on their ankles. A college student in Georgia was driven from her program because of her status. The stigma of HIV is still palpable.

But the winds of change are blowing, and as we highlight this week, we're making real progress against this kind of mistreatment. Remember: Knowledge is power. I encourage you to take in the knowledge within this week's News & Views, and to share it with others!

Yours,

Mathew Rodriguez
Community Editor, TheBody.com
Criminalized HIV-Positive Iowans Freed of Monitoring Devices (Video)
There wasn't a dry eye in the house when Iowa state Sen. Matt McCoy cut the ankle monitoring bracelets off Nick Rhoades and Donald Bogardus at last week's HIV Is Not a Crime conference.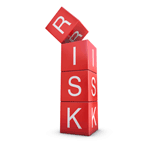 Which HIV Prevention Method Reduces Risk the Most?
New estimates break down the different long-term HIV risks associated with specific acts (e.g., anal sex) among mixed-status couples -- as well as the best ways to reduce those risks.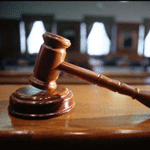 Georgia College to Pay Student, Remove HIV Questions From Applications
Gwinnett College in Lilburn, Georgia, came under investigation for telling an HIV-positive student that she couldn't continue in the school's medical assistant education program because she was a safety risk to others.



Ben B.: On Guilt and Shame
"When I say my diagnosis late last year was the greatest anticlimax of my life, it's mainly due to all those calories expended on the 'but I don't have AIDS' shtick I had to do in my youth."



Pos and Just Found Out I'm Pregnant
(A recent post from the "Living With HIV " board)

"I wanted to confide in someone. I'm so confused and scared: I just found out I was pregnant and just don't know what to do. I don't wanna have a baby and have my baby go through what I'm going through. I don't have any kids. I just feel like why now, out of all the times I wanted a baby? I'm 27 years old and have been pos for about a year. I wanted to know is anybody going through what I'm going through now, being pregnant? I'm 6 weeks today. I've really been considering getting a abortion. I'm just stressed out."

-- discreetwhitney2

Click here to join this discussion, or to start your own!

To do this, you'll need to register with TheBody.com's bulletin boards if you're a new user. Registration is quick and anonymous (all you need is an email address) -- click here to get started!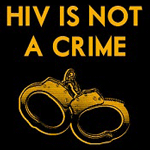 Women Speak Out Against HIV Criminalization at Advocacy Conference (Video)
Women with HIV can often be held captive in abusive relationships they are legally powerless to escape, said advocate Monique Moree at the HIV Is Not a Crime Conference. "It keeps women in a violent cycle," she said.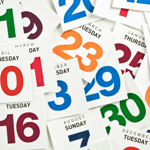 PrEP Needs a Week to Offer Full Protection; Efficacy Lingers for Several Days
When an HIV-negative person starts taking PrEP, how long does it take for the drug to reach protective levels? And how long would a person remain protected if he or she stopped taking the drug? A new study offers answers.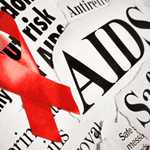 Vitamin D Deficiency When Starting Treatment Linked With Increased HIV Progression
Think vitamin D levels don't matter much to an HIV-positive person's overall health? A new study suggests you think again.



Jim H (From Ft. Lauderdale, Florida) on "My Career as a Phone Sex Operator During the Dawn of AIDS"

"Pretty much every insight you shared resonated with me, from these men's apparent vs. actual needs and to the changes that the epidemic was causing in our lives at the time. I didn't work in phone sex, but the dichotomy of seeing the full impact of the epidemic all around me while going to the office where everything was 'business as usual' was a bit unreal at the time."

Read the rest of the comment and join the discussion on this article!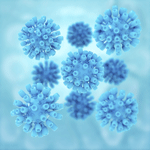 Recapping 2014 Hepatitis C Treatment Research Thus Far
2014 has already been a breakthrough year for hepatitis C treatment. We take you on a tour of some of the biggest developments we've seen so far this year.



Nine Years Between HIV Diagnosis and My First Pill
The side effects associated with HIV meds in the 1980s, when Mike Hellman was diagnosed with HIV, were so notorious that he avoided treatment until it was nearly too late.



More Than "Surviving" -- Thriving
The older people get -- particularly if they're living with HIV -- the more likely they are to be juggling multiple physical and mental health issues. But as Positively Aware explains, you don't need to face these challenges alone.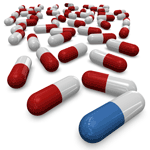 Many types of medications can save or improve lives, but they can also have unintended consequences. Side effects of meds (whether for HIV or some other condition) can be mild or life altering, horrible or even pleasurable; some people living with HIV never experience any at all. Whether you've worried about side effects or dealt with them firsthand, it seems like everyone's got a story about them. We want to know about yours.

To share your "side effects" story, write it out in 1,000 words or fewer, or film a YouTube video, and email it to mrodriguez@thebody.com. Many readers' stories will be posted on TheBody.com!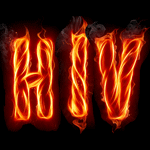 Looking at the Bright Side in the Face of Overwhelming Side Effects
"Ten years later, and I'm still here to tell the tale, but it has been a hard road at times!" Rory writes. "I never want to burden people with my woes, so I always put a brave face on and hide behind a mask."



Khafre Abif: A Poem of Celebration for National HIV Long-Term Survivors Awareness Day (Video)
"You are the brave who do not break / Sitting in the waiting room, / You are the brave who do not break. / 'This is it, I'm HIV positive.'"



Artist Luke James Discusses The Importance of Health and Love
"Health messages can sometimes fall on deaf ears," Candace Y.A. Montague writes. "But when an artist sends the message, it can add some serious bump."