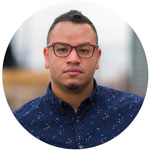 Hello Readers,

Whether it's the resiliency of Ed Barron, the stamina of Stephen Kovacev, or the story of Charles Klemm, this week's News & Views will remind you -- whether or not you need to be reminded -- just how much influence people living with HIV can have when they take charge of their own health. May this newsletter remind you that you are your best, fiercest advocate.

Yours,

Mathew Rodriguez
Community Editor, TheBody.com
"Possible" Side Effects With New HIV Treatment Are Just That -- Only a Possibility

If there's one thing Charles Klemm wants you to know, it's that you shouldn't let the possibility of side effects hold you back from the reality of good health.



Boston Strong -- One Year Later
The first person to run the Boston Marathon while living with what used to be called "full-blown AIDS," Stephen Kovacev, recounts running the marathon one year after the Boston bombing tragedy.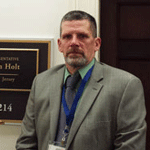 Moved to Tears: A Blog From 2014 AIDSWatch
Ed Barron recounts his first time at AIDSWatch, an annual event where community stakeholders meet with government officials to advocate for people living with HIV.
John (From Newark, New Jersey) on "Negotiating AZT Dosage When It Was the Only Option, and the Problem With ADAP"

"We know there are thousands of people who don't take meds because they can't afford them, or are financially ruined by paying for them. But we rarely hear their stories. Thanks for sharing this."

Read the rest of the comment and join the discussion on this article!
Ed Barron Is Not HIV Positive; He's a Person Living With AIDS and Complications

Through anal cancer, an honorabe discharge from the Army for being gay, hepatitis c and more, Ed Barron's remarkable resilience has allowed him to become the fierce activist and "leather daddy" he is today.



Walgreens Puts Corporate Power Behind Fight Against HIV/AIDS
Part of the National HIV/AIDS Strategy is that both the private and public sector must join in the fight against HIV/AIDS, and Walgreens is doing its part.



HIV Can Still Land You in Jail
We're more than 30 years into the HIV epidemic, and despite all the accessible information, laws regarding HIV are still grossly outdated and stigmatizing.



Reaching Out to "Outcasts" in Ukraine's Prisons: A Photo Essay
When you're a gay-identified or HIV-positive inmate, support is crucial to your existence. Here's the story of one support initiative in a Ukraine prison.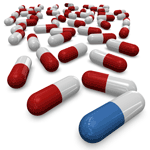 Many types of medications can save or improve lives, but they can also have unintended consequences. Side effects of meds (whether for HIV or some other condition) can be mild or life altering, horrible or even pleasurable; some people living with HIV never experience any at all. Whether you've worried about side effects or dealt with them firsthand, it seems like everyone's got a story about them. We want to know about yours.

To share your "side effects" story, write it out in 1,000 words or fewer, or film a YouTube video, and email it to mrodriguez@thebody.com. Many readers' stories will be posted on TheBody.com!
Ben B.: On Donald Sterling and the Dying White Male Patriarchy

"On the one hand, I view Donald Sterling as a poster child for 'forced retirement'; on the other, I feel we need to designate an island of exile for these last vestiges of the worst of the 20th century."



Rae Lewis-Thornton: Aging With HIV, Part Two
"It's 3:30 in the morning and I've been up since 2:30. I woke soaked and wet yet again."



Brian Ledford: Tattooing With HIV -- A Slap in the Face
"I have not gotten a tattoo since my HIV diagnosis so I was not really sure of how to handle the situation."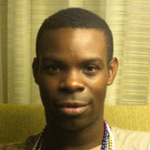 Antron Reshaud Olukayode: Male Attention
"Just to feel the weight of another man toppling mine was what my body was yearning for, with or without penetration involved."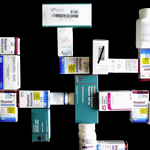 Whether it was AZT or Atripla, the 1980s or the 2010s, a person living with HIV who is on treatment always remembers his or her first pill. And we want to hear about it! Did you deal with side effects? Were you hesitant to begin treatment? Did you have to do some tinkering to find the regimen that was just right for you? Write out your story (between 200 and 1,000 words, please!) or film a YouTube video, and email it to mrodriguez@thebody.com. You can also read user-submitted stories that are part of this series!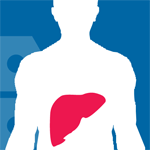 Any Drinking May Have Consequences for People With HIV/Hepatitis C

Even HIV/hepatitis C-coinfected people whose alcohol consumption was considered "light" had a higher risk of liver fibrosis than non-drinkers in a recent study.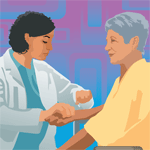 Nearly Half of Primary Care Providers Lack Knowledge About HIV Treatment
More and more, the health care providers treating people with HIV are not actually HIV specialists -- they're primary care providers. But do they know as much about HIV as they should?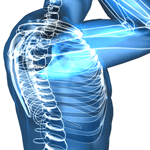 Fracture Risk Appears Much Higher Among People With HIV
New research out of Denmark appears to show that breaking a bone is significantly more likely if a person is living with HIV, although overall rates of fracture are low.