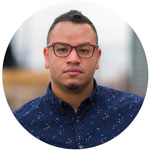 Hello Readers,

HIV-negative and HIV-positive people must work together if we are to end the HIV/AIDS epidemic. This week's News & Views is a reminder of that, with news of a collaboration between the Positive Women's Network - USA and the HIV Prevention Justice Alliance, an announcement of a new CEO at GMHC that discusses the agency's future in prevention, and two pieces from our HIV-positive bloggers Aaron Laxton and Mark S. King that discuss the empowerment of HIV-negative gay men.

Yours,

Mathew Rodriguez
Community Editor, TheBody.com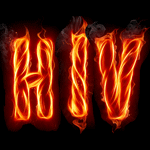 Are New HIV Heart Disease Findings as Dire as They Seem?

A recent study on HIV and arterial health has generated a lot of headlines and plenty of alarm. But what's the real story here? David Wohl, M.D., tells us what's up.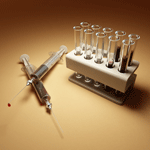 Long-Acting HIV Medications Could Be the Key to Better Adherence
"GSK744" is a mouthful of a name, but it's actually an HIV drug that 1) may never need to be taken orally and 2) may not need to be taken more than once a month (if that).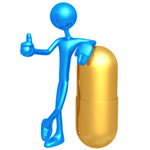 Is It Time to Lower Everyone's Sustiva Dose?
Research is emerging that Sustiva -- one of the drugs in Atripla, and a major culprit of neurological side effects among people who take it -- doesn't actually need to be taken at its commonly prescribed dose.
John-Manuel Andriote (From Norwich, Conn.) on "New Rules: HIV Etiquette"

"AIDS humor was only funny when it was people with AIDS, in the 1980s, using 'gallows humor' to ease the terror of the death sentence that an HIV-positive test portended. Language has been important throughout the epidemic, as the earliest generation of AIDS activists understood so well."

Read the rest of the comment and join the discussion on this article!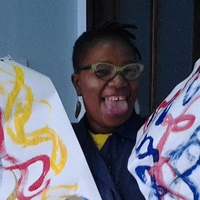 Starting HIV Treatment to Replace Bad Memories With Good Ones

Nombeko Cynthia Mpongo, a woman from South Africa, became HIV positive after a brutal sexual assault. Nine years later to the day, she began meds to move on.



HIV-Negative Gay Men Speaking for Themselves (Video)
What do HIV-negative gay men really think about HIV? To find out, Mark S. King sat down with four of them and said, "Talk to me like you talk to your friends when no one is around."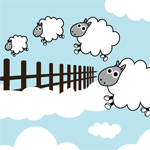 HIV Meds, Low Quality of Sleep and Low CD4 Count
Is there a connection between consistent quality of sleep and a person's CD4 count? That's a question John R. and his doctor are exploring.
Some Major Changes Coming Up for Me
(A recent post from the "Living With HIV" board)

"Soon I will be having to change my meds to coincide with my new hep C tx. Not exactly sure when this will be, but I see it coming relatively soon. I know this isn't a hep website but a lot of times, if you contracted through IV drug use it comes as a partner. Am I concerned about this change? Yes to a degree."

-- riverprincess

Click here to join this discussion, or to start your own!

To do this, you'll need to register with TheBody.com's bulletin boards if you're a new user. Registration is quick and anonymous (all you need is an email address) -- click here to get started!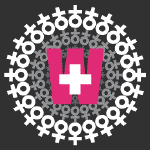 The HIV Economic Empowerment Campaign: A Time for Change, a Time for Action

Can we change the conversation -- and policies -- in the HIV community from poverty to income? A new campaign hopes to accomplish that.



The HIV Economic Empowerment Campaign (Infographic)
People living with HIV face a slew of economic hindrances regarding employment, education and poverty. A new campaign hopes to turn economic instability into security and independence.



Jamar Rogers: A Hero Using His Voice to Fight Stigma
HIV-positive singer Jamar Rogers became famous for his singing voice, but he's now using his speaking voice to raise awareness around HIV/AIDS.



GMHC Hires New CEO: Kelsey Louie
GMHC -- the oldest AIDS service organization in the U.S. -- has announced its new CEO, who will lead the group's mission to end the AIDS epidemic in New York state by 2020.
A growing number of people have taken a stand against stigma -- and for supporting other people with HIV -- by sharing the story of their HIV diagnosis in our Day One With HIV series.

Want to share your own Day One With HIV story? Whether it happened last week or 30 years ago, we'd love to hear from you. Write out your story (1,000 words or less, please!), or film a YouTube video, and email it to mrodriguez@Thebody.com. In the coming months, we'll be posting readers' Day One stories in our HIV/AIDS Resource Center for the Newly Diagnosed!
Andrena Ingram: Infected! Oh, My!

"As most of us activists/advocates take deeper looks at words, I found a word which is offensive to me, particularly in the HIV platform -- but could very well fit any situation. The word 'infected' bothers me."



Rae Lewis-Thornton: I'm Not Tired of Men, Are You?
"Now I'm never going to give up men cause frankly, I think life should be spent in companionship. And good lawd, there's nothing like being in a man's arms."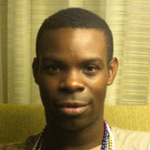 Antron Olukayode: In the Cut
"While he's pulling on me some more a kiss is planted and all I could do was be stunned and startled."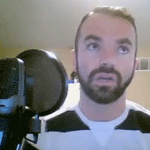 Aaron Laxton: Let HIV-Negative People Decide Their Own Prevention!
"Regardless of whether opponents want to admit it or not, 'bio-medical prevention' is the key to reducing new-HIV infections in the highest-risk groups where previous risk-reductions methods have failed."


More Headlines From HIV/AIDS Blog Central: