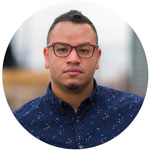 Hello Readers,

Sometimes, the challenges that face people living with HIV can seem insurmountable. In this week's newsletter, we have stories of someone who was sexually assaulted, a person whose partner passed away, and another who deals with repeated gastrointestinal issues.

But, with each trial comes an inevitable success -- one person became a published poet, one finally got onto treatment and got healthy, and one had an entire vignette called "Ms. Chanel" written and performed about her.

I hope you can take some solace in the stories in this week's News & Views, because they show that challenges often bring wonderful rewards when we overcome them.

Joyfully yours,

Mathew Rodriguez
Community Editor, TheBody.com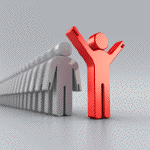 Taking Your First HIV Med With the Encouragement of a Loved One

Joseph P had his filled prescription for three days before he actually took a pill. Some key words of support helped him take the first step.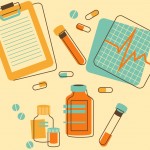 Get More From Your Medical Care: 7 Resources Show You How
How can you fit regular medical appointments into your life -- and make the most of them? These resources can help you boost communication with your doctor.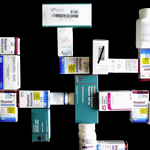 Whether it was AZT or Atripla, the 1980s or the 2010s, a person living with HIV who is on treatment always remembers that first pill. And we want to hear about it!

Did you deal with side effects? Were you hesitant to begin treatment? Did you have to do some tinkering to find the regimen that was just right for you?

Write out your story (between 200 and 1,000 words, please!) or film a YouTube video, and email it to mrodriguez@thebody.com. You can also read user-submitted stories that are part of this series!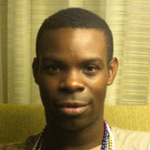 Antron Olukayode on Sexual Assault, HIV Disclosure and Spinning Life's Trials Into Art

A self-described "artivist" goes through the lows -- sexual assault, diagnosis and homelessness -- and the highs -- starring in a CDC campaign, artistic success -- since his diagnosis at 19.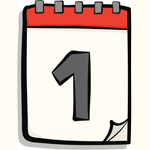 Denial After an HIV Diagnosis
Why has guest blogger William lived so long after his diagnosis nearly 28 years ago? "My story must not be finished yet," he says. Read his account of his first days with HIV.
Stacey F. (From Los Angeles) on "5 Years After My HIV Diagnosis"

"I absolutely loved this and got teary reading it. Thank you for sharing this story with the world and for using [the] difficulties that life has sent your way to enhance the lives of others."

Read the rest of the comment and join the discussion on this article!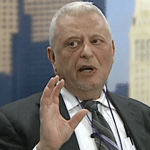 How Depression Impacts HIV (Video)

Is there a connection between depression, a person's ability to keep HIV under control, and heart attack risk? Two experts discuss the latest clues in an unfolding mystery.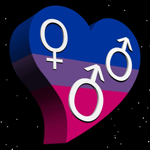 Studies Investigate Hepatitis C Among Gay and Bisexual Men
For at least the past decade, an outbreak of sexually transmitted HCV has been occurring among men who have sex with men -- the vast majority of whom have been men with HIV. But why?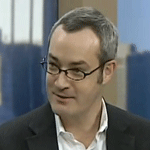 Emerging Issues in an Aging HIV-Positive Population (Video)
Four top experts team up for a wide-ranging conversation on an increasingly important -- but extremely complicated -- set of health problems that affects HIV-positive people as they grow older.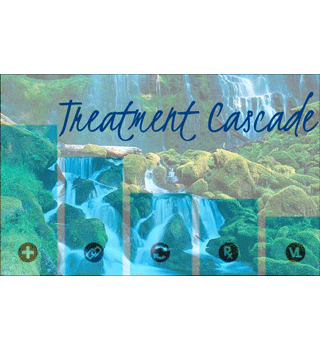 An undetectable viral load: the point at which HIV, though still present, cannot be found in a person's blood with the most sensitive tests available. For many of those who have reached undetectable, it was a major milestone in their lives.

We asked people living with HIV to contribute thoughts and stories about getting their own viral loads to undetectable.

Nolan Hill: Introducing Project Haven (Video)

"I want to make sure everyone knows that you are not defined by your disease and that there's so much more, and that you are still you."



Ben B.: On Nutrition After a New HIV Diagnosis
"We should eat better because we CAN eat better. It's similar to how the advent/usage of clean drinking water 150 years ago made those human beings the luckiest in history."



Mark S. King: When People With HIV Became Suicide Bombers
"Anyone with HIV and a pissed off ex-lover should feel worried, since these cases often become a matter of whom you believe."



Rae Lewis-Thornton: Ms. Chanel, Part 1
"Somewhere between a forkful of steak and a bite of bread, I began to feel a somewhat familiar sensation. Something warm and liquid seemed to be easing its way out of my body."
Disclosing to Your Doctor
(A recent post from the "Living With HIV" board)

"I'm having weight loss surgery in a few weeks and several months ago when I met my surgeon, I privately disclosed to him that I had HIV to be safe. This was a choice I made as I could have taken the risk and not disclosed but I am very, very private about my status. I thought that when I told him I stressed that it was a very private matter and that I was hoping it would stay on a need to know basis. Yesterday, when I went to do my pre op testing, I noticed he had put that I had HIV on my medical charts and people who were doing my ultra sound, pulmonary tests, EKG and just lab techs all had that information."

-- privatepos

Click here to join this discussion, or to start your own!

To do this, you'll need to register with TheBody.com's bulletin boards if you're a new user. Registration is quick and anonymous (all you need is an email address) -- click here to get started!
HIV/STD TRANSMISSION, EDUCATION & TESTING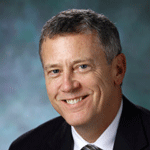 Getting Comfortable With PrEP: A Provider's Perspective

Unlike condoms, oral pre-exposure prophylaxis (PrEP) is a prevention strategy that requires doctor's approval. So, what does top HIV doctor Joel Gallant, M.D., have to say about it?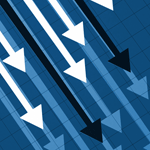 No Condoms and an Undetectable Viral Load: What the Research Shows
If a major study found "zero" cases of HIV transmission among mixed-status couples, why did it also find that the risk was higher than zero?


More HIV/STD Transmission, Education & Testing Headlines: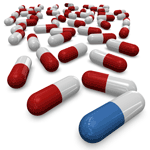 Many types of medications can save or improve lives, but they can also have unintended consequences. Side effects of meds (whether for HIV or some other condition) can be mild or life altering, horrible or even pleasurable; some people living with HIV never experience any at all. Whether you've worried about side effects or dealt with them firsthand, it seems like everyone's got a story about them. We want to know about yours.

To share your "side effects" story, write it out in 1,000 words or fewer, or film a YouTube video, and email it to mrodriguez@thebody.com. Many readers' stories will be posted on TheBody.com!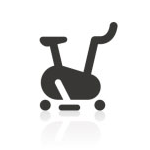 Longtime AIDS Survivor Stephen Kovacev to Run Boston Marathon

In 1997, Stephen Kovacev became the first person living with AIDS to complete the Boston Marathon. He will be running it again on Monday, April 21, this time in solidarity after last year's tragedy.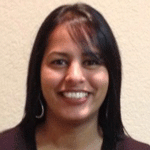 The Importance of Community-Based Organizations for Women and Girls
"CBOs must continue to focus on at-risk women, including those who are left to support and care for children whose father is incarcerated," writes Priya Rajkumar of AIDS United.


More HIV Community News & Features: