What Are the Dangers of Soy and Creatine?
I just started meds two weeks ago. Is it safe to take soy or whey to build muscle? Also, what are the dangers of creatine?

Nelson Vergel responds in the "Nutrition and Exercise" forum



Can I Drink Aloe Vera Juice With My Meds?
Is it safe to drink aloe vera juice while on Atripla (efavirenz/tenofovir/FTC)?

Benjamin Young, M.D., Ph.D., responds in the "Choosing Your Meds" forum
What's the Risk From One Act of Unprotected Sex?
Since my diagnosis two months ago, my wife and I have had unprotected sex twice. What are the chances of her becoming positive?

David Wohl, M.D., responds in the "Safe Sex and HIV Prevention" forum



An HIV Doctor Tells Us Why She Started Supporting PrEP

Lisa Fitzpatrick, M.D., M.P.H, describes how her interaction with a newly diagnosed person living with HIV led to a reversal of opinion on pre-exposure prophylaxis (PrEP).
Can an Employer Rescind a Job Offer Because of My Status?
I had received a job offer to work in guest relations, but after my blood results showed that I was HIV positive, they took back the offer and wished me good luck in my career. Is this legal?

Jacques Chambers, C.L.U., responds in the "Workplace and Insurance Issues" forum
Mike (From Montreal, Quebec) on "What Will HIV Treatment Look Like in 5 Years?"

"HIV treatment will look exactly how it does today except double the cost. End of story, if there was ever one to begin with."

Read the rest of this comment and join the discussion on this article!
Forgot to Take Part of My Regimen for Two Weeks: What Should I Do?
Recently I switched to Epzicom (abacavir/3TC, Kivexa) and Sustiva (efavirenz, Stocrin). However, for the past two weeks, I've been forgetting to take the Sustiva part of my regimen. Did I screw up my regimen?

Benjamin Young, M.D., Ph.D., responds in the "Choosing Your Meds" forum



What Are the Common Side Effects of Sustiva?
I'm currently taking Viread (tenofovir) and Sustiva (efavirenz, Stocrin). What are the common side effects? I'm experiencing itching, stiffness in joints and numbness in my feet.

Nelson Vergel responds in the "Nutrition and Exercise" forum



One-a-Day HIV Treatments: How Do They Compare? (Infographic)

Just one pill a day to control HIV? Yes -- in fact, there are three one-pill-a-day options. Our brand-new infographic compares the regimens.
Can Having HIV Cause Rashes and Skin Problems?
I am frequently getting rashes around my groin. Could HIV itself be causing this?

Keith Henry, M.D., responds in the "Managing Side Effects of HIV Treatment" forum



Looking Forward in Hepatitis C Treatment, With Trepidation

We may be at a dramatic turning point in our efforts to wipe out hepatitis C forever. "But we have to figure out how to bring the cure to the people," warns advocate Tracy Swan.
Condomless Sex With an Undetectable Viral Load: What's the Real-World Risk?
I'm surprised that the results of the PARTNER study aren't getting more mainstream attention. What do these results mean for HIV transmission through condomless sex?

Benjamin Young, M.D., Ph.D., responds in the "Choosing Your Meds" forum
How Many People Have You Been With?
(A recent post from the "Gay Men" board)

I am 27 and have had sexual encounters with 44 guys. Does this sound average for someone my age? How many have you been with?

-- otterman

Click here to join this discussion, or to start your own!

To do this, you'll need to register with TheBody.com's bulletin boards if you're a new user. Registration is quick and anonymous (all you need is an email address) -- click here to get started!
Why Does My CD4 Count Keep Dropping While My Viral Load is Undetectable?
Although my viral load has remained undetectable after starting treatment, my CD4 count has slowly dropped from 900 to 376. What does this mean?

Mark Holodniy, M.D., F.A.C.P., C.I.C., responds in the "Understanding Your Labs" forum



Will Starting Treatment Reduce HIV Inflammation?
I have been positive for nine years and have never been on treatment. My CD4 count is around 550 and my viral load fluctuates between 11,000 and 60,000. I have read about the dangers of inflammation for people living with HIV. Will starting treatment reduce these dangers?

Benjamin Young, M.D., Ph.D., responds in the "Choosing Your Meds" forum



So Many Conditions, So Many Drugs

With more complications come more pills, vitamins and supllemnets -- and more potential for dangerous interactions.
Can HIV-Positive Couples Have Negative Babies?
My husband and I are both positive. He has been on treatment for five years. I am not on meds, but have a good CD4 count. Can we have a negative baby even though I'm not on meds?

Benjamin Young, M.D., Ph.D., responds in the "Choosing Your Meds" forum



Motherhood and HIV -- the Laughter, the Fears and the Hopes of HIV-Positive Moms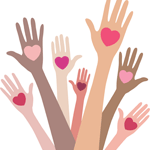 We know that having a child while living with HIV is easier than ever. However, for everything that comes after childbirth, like raising a child or disclosing to a child, look to the advice fo these HIV-positive moms.