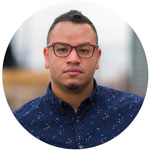 Hello Readers,

I'm proud to announce the launch of TheBody.com's fourth(!) original infographic, "One-a-Day HIV Treatments: How Do They Compare?" This handy visual shows you a side-by-side evaluation of Atripla, Complera and Stribild with activists' and doctors' comments, as well. This was done in collaboration with Positively Aware, whose annual drug guide was the basis for much of the graphic.

Enjoy,

Mathew Rodriguez
Community Editor, TheBody.com
One-a-Day HIV Treatments: How Do They Compare? (Infographic)

Just one pill a day to control HIV? Yes -- in fact, there are three one-pill-a-day options. Our brand-new infographic compares the regimens.



So Many Conditions, So Many Drugs
With more complications come more pills, vitamins and supplements -- and more potential for dangerous interactions.


More Headlines on HIV & Your Health:

Just a Bump in the Road
(A recent post from the "Living With HIV" board)

"I've got the beginnings of cervical cancer. I'll admit I am scared. We can't seem to find any information on how my HIV will affect this or the best way to treat it. I'm trying to get my ob/gyn and my HIV doc to agree on a course of action. I can't let this take me out of commission. We depend on my job for health insurance and our only income. Social Security doesn't seem to think losing your memory and cognitive skills is disabling enough to qualify us for help."

-- NinjaWife

Click here to join this discussion, or to start your own!

To do this, you'll need to register with TheBody.com's bulletin boards if you're a new user. Registration is quick and anonymous (all you need is an email address) -- click here to get started!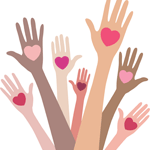 Motherhood and HIV -- the Laughter, the Fears and the Hopes of HIV-Positive Moms

We know that having a child while living with HIV is easier than ever. However, for everything that comes after childbirth, like raising a child or disclosing to a child, look to the advice of these HIV-positive moms.



Why I Started Supporting PrEP
Lisa Fitzpatrick, M.D., M.P.H, describes how her interaction with a newly diagnosed person living with HIV led to a reversal of opinion on pre-exposure prophylaxis (PrEP).



Larry (From New York) "Atripla, Vivid Dreams and Getting Past the Undetectable Brick Wall"

"Like you said, I felt sluggish and foggy-minded for a while, and for a long time afterward I would feel a kind of buzz in bed every night after taking my Atripla. But I kind of liked those colorful dreams. I got some good ideas for career directions in those dreams, and inspiration for research and writing."

Read the rest of the comment and join the discussion on this article!
Looking Forward in Hepatitis C Treatment, With Trepidation

We may be at a dramatic turning point in our efforts to wipe out hepatitis C forever. "But we have to figure out how to bring the cure to the people," warns advocate Tracy Swan.



The Latest on HIV Antiretroviral Therapy (Video)
A pair of top HIV doctor-researchers share new info on long-acting meds and the trend toward simpler, better-tolerated, "customized" treatment regimens.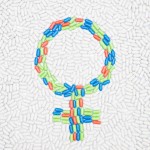 Women, HIV Research and Antiretrovirals
Too often, studies of HIV medications fail to properly take women into account. A recent meeting tried to help fill this gap, with a focus on some of the newer drugs.



A growing number of people have taken a stand against stigma -- and for supporting other people with HIV -- by sharing the story of their HIV diagnosis in our Day One With HIV series.

Want to share your own Day One With HIV story? Whether it happened last week or 30 years ago, we'd love to hear from you. Write out your story (1,000 words or less, please!), or film a YouTube video, and email it to mrodriguez@thebody.com. In the coming months, we'll be posting readers' Day One stories in our HIV/AIDS Resource Center for the Newly Diagnosed!
Ben B.: Strength Personified

"That's where I'm at right now, people: completely wowed by those of us who can wear their status on their sleeves, for the greater good. I long for that, even though currently coming out of that closet terrifies me."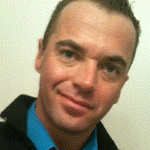 Aaron Laxton: I Am Considered an HIV Criminal
"Publicly, we create campaigns and memes that tell us that 'HIV is not a death sentence,' yet 34 states have laws that say it is."



Andrena Ingram: HIV, Plantations and the Holy Ones
"It's one thing to wonder about it, quite another to have the name, to see the entry on the census, listing your ancestors as a 'laborer,' 'kitchen help,' or as a 'servant' on a certain plantation."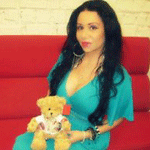 Maria T. Mejia: Movies That Can Fuel Stigma and Ignorance
"A 17-year-old girl living in the USA told me that I inspired her to get tested and she wanted to know if HIV was in fluids as well. My jaw dropped!"


More Headlines From HIV/AIDS Blog Central: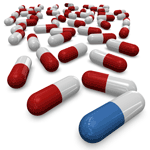 Many types of medications can save or improve lives, but they can also have unintended consequences. Side effects of meds (whether for HIV or some other condition) can be mild or life altering, horrible or even pleasurable; some people living with HIV never experience any at all. Whether you've worried about side effects or dealt with them firsthand, it seems like everyone's got a story about them. We want to know about yours.

To share your "side effects" story, write it out in 1,000 words or fewer, or film a YouTube video, and email it to mrodriguez@thebody.com. Many readers' stories will be posted on TheBody.com!
HIV/STD TRANSMISSION, EDUCATION & TESTING
Thank You So Much For Thinking About My Penis and Anus -- Online HIV/AIDS Prevention That Focuses on Something That Matters

When it comes to HIV prevention, maybe we should think about more than just people's sex lives -- and start by looking at people as whole humans, according to Jason Chiu, M.P.H.



PrEP's Unexpected Gifts: A Q&A With Adam Zeboski
When 26-year-old Adam Zeboski started PrEP, he knew it would change his routine -- but he didn't know it would also change his activism. He's now a PrEP activist who champions gay men's empowerment.


More HIV/STD Transmission, Education & Testing Headlines: