Testosterone Replacement Therapy: What Should I Expect?
I was diagnosed with low testosterone and do not know if I should try testosterone injections or gels. Also, what should I expect when it comes to sex drive and energy?

Nelson Vergel responds in the "Nutrition and Exercise" forum



Are Multivitamins and Vitamin C Supplements Safe?
I was recently advised to take a multivitamin. I also take an extra vitamin C supplement. Are these safe to take with my HIV meds?

Benjamin Young, M.D., Ph.D., responds in the "Choosing Your Meds" forum



What Does HIV Stigma Look Like in the U.S. South?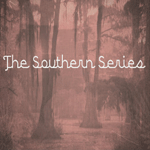 People in the U.S. South are burdened with an unfair proportion of the country's HIV infections, and many activists agree stigma is the culprit. But what does Southern-bred stigma look like?
What's the Risk of Reinfection Through Condomless Sex?
I'm currently taking Atripla (efavirenz/tenofovir/FTC) and having condomless sex with my partner who is also positive. He ejaculates outside of my vagina. What are the chances I could become reinfected?

Shannon R. Southall responds in the "Safe Sex and HIV Prevention" forum
How to Lower the Cost of HIV Meds Under the Affordable Care Act
I was told that the price of meds would go down under the Affordable Care Act (ACA). Unfortunately that is not the case unless you have co-pay assistance. Before I got all my co-pay assistance cards, I was quoted a price of $3,630. Thankfully, after I got everything in order, it went down to $42. Hope this helps others.

Jacques Chambers, C.L.U., responds in the "Workplace and Insurance Issues" forum
Devin (From Columbus) on "The Bug Chaser's Tale: An Interview"

It just irritates me that someone sought out so desperately to obtain a virus that I would give just about anything to be rid of. There is nothing sexy or erotic about having an incurable virus. HIV is a huge burden to live with. As gay men, we already have a small segment of the population to choose from. Add HIV to the mix and you've become a minority within a minority and further complicate dating. I'm trying my hardest not to judge this man but despite my efforts I find myself questioning this man's sanity, as well as his intellect.

Read the rest of this comment and join the discussion on this article!
How Many Doses Can I Afford to Miss?
I had been 100% adherent to my meds until last Saturday when I missed a dose. What is the impact of one missed dose and how many can I actually miss?

Benjamin Young, M.D., Ph.D., responds in the "Choosing Your Meds" forum



Can Sustiva Cause Neuropathy?
I know someone who started meds in January and after two weeks, he was feeling numbness and a burning sensation in his fingers and toes. It's now intensified to the point where he can't walk or hold anything. Are the meds causing this and should he switch?

Keith Henry, M.D., responds in the "Managing Side Effects of HIV Treatment" forum



Finding a Way to Start Antiretrovirals, Despite Money Obstacles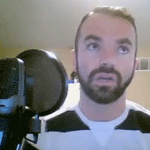 How do you access necessary HIV treatment without a job and without insurance? If you're Aaron Laxton, you get creative.
Can PTSD Make HIV Worse?
If some is dealing with PTSD (post-traumatic stress disorder), can this make living with HIV worse?

David Fawcett, Ph.D., L.C.S.W., responds in the "Mental Health and HIV" forum



Nightlight: On My HIV Diagnosis and Crystal Meth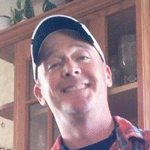 When R. Craig Stringer answered the phone one afternoon and heard an unfamiliar, formal-sounding voice, he knew it couldn't be bringing good news.
What's the Latest on Vaccine Research and Monthly Doses?
How close are we to a vaccine? Also, are we getting closer to making long-acting treatment and less-frequent doses a reality?

Benjamin Young, M.D., Ph.D., responds in the "Choosing Your Meds" forum



What Will HIV Treatment Look Like in 5 Years?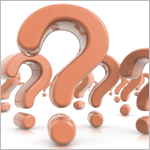 We asked some of the leading experts and advocates in HIV care: By 2020, how much different will the treatment experience be for people living with HIV?
Just Diagnosed and Need Advice
(A recent post from the "Gay Men" board)

I just got my positive results a few days ago. I have an appointment to see a doctor and a caseworker, but right now I still feel lost. I'm scared and angry and just want to get on with my life. I know I can live a full, healthy life with HIV, but I need some advice.

-- newlypozandangry

Click here to join this discussion, or to start your own!

To do this, you'll need to register with TheBody.com's bulletin boards if you're a new user. Registration is quick and anonymous (all you need is an email address) -- click here to get started!
Does CD8 Count Increase Signify Treatment Failure?
My viral load has been undetectable for over three years, and my current CD4 count is 1,100. However, my CD8 count continues to increase, from 1,048 to 1,544 most recently. I read that this could be a predictor of treatment failure? Should I be worried?

Mark Holodniy, M.D., F.A.C.P., C.I.C., responds in the "Understanding Your Labs" forum



Why Has My Viral Load Gone Up?
After starting treatment, my viral load load went from over five million to 54. However, after that, it went back up to 176. Why has it increased instead of getting to undetectable?

Benjamin Young, M.D., Ph.D., responds in the "Choosing Your Meds" forum



Atripla, Vivid Dreams and Getting Past the Undetectable Brick Wall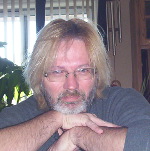 Some people think that Mike, the writer of this guest blog, is lucky because he has a CD4 count of 1600. He doesn't call it luck; he calls it responsibility, which helped him overcome Atripla's side effects.
What's the Risk From a Broken Condom?
About six weeks ago, the condom broke during sex with a sex worker. I started feeling flu symptoms three weeks after. Should I get tested?

Erik Glenn, M.A., responds in the "Safe Sex and HIV Prevention" forum