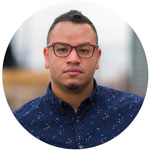 Hello Readers,

One of the best things about TheBody.com is that so much of our content is driven by you. Pieces in this week's News & Views include community voices that discuss stigma in the U.S. South, what treatment will look like in five years, dealing with a diagnosis or starting treatment, and getting past side effects to reach an undetectable viral load.

Also, please welcome TheBody.com's newest blogger, Antron Olukayode, whose blog "With Love ATL" discusses the life of a young gay black man living in urban Atlanta.

Yours,

Mathew Rodriguez
Community Editor, TheBody.com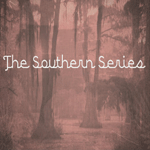 What Does HIV Stigma Look Like in the U.S. South?

People in the U.S. South are burdened with an unfair proportion of the country's HIV infections, and many activists agree stigma is the culprit. But what does Southern-bred stigma look like?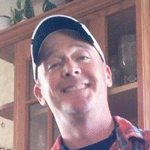 Nightlight: On My HIV Diagnosis and Crystal Meth
When R. Craig Stringer answered the phone one afternoon and heard an unfamiliar, formal-sounding voice, he knew it couldn't be bringing good news.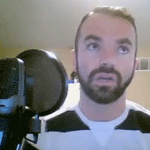 Finding a Way to Start Antiretrovirals, Despite Money Obstacles
How do you access necessary HIV treatment without a job and without insurance? If you're Aaron Laxton, you get creative.



A growing number of people have taken a stand against stigma -- and for supporting other people with HIV -- by sharing the story of their HIV diagnosis in our Day One With HIV series.

Want to share your own Day One With HIV story? Whether it happened last week or 30 years ago, we'd love to hear from you. Write out your story (1,000 words or less, please!), or film a YouTube video, and email it to oford@thebody.com. In the coming months, we'll be posting readers' Day One stories in our HIV/AIDS Resource Center for the Newly Diagnosed!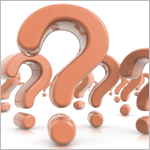 What Will HIV Treatment Look Like in Five Years?

We asked some of the leading experts and advocates in HIV care: By 2020, how much different will the treatment experience be for people living with HIV?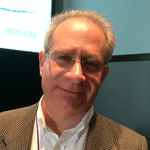 Kaposi's Sarcoma: Not Gone, Not Forgotten
Think Kaposi's sarcoma is a relic of a bygone era? A flurry of new research highlights just how relevant the disease still is -- and how much about it we have yet to learn.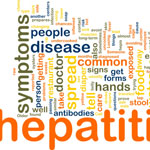 Hepatitis C Treatment Gets Shorter -- and Much More Successful
A new hepatitis C treatment regimen in development appears to have extremely high cure rates, despite only requiring a person to take pills for six weeks.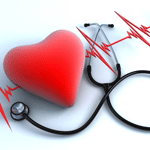 Low CD4 Count Increases Risk of Heart Attack
HIV-positive people whose lowest-ever CD4 count was under 200 have a 74 percent higher chance of suffering a heart attack, though their overall risk is low, according to recent research.



A New Life
(A recent post from the "Relationships and Dating" board)

"I thought it was over. Then I met other people like me living normal lives. Now I stand tall and strong and to live a normal life.
The meds do help I feel good, happy and full of life again.
I still cry wishing if only but there is only one direction, forward.
It's only through education that we can overcome this disease and others.
Love and peace to all my brothers and sisters xox's maryjane"

-- Ester

Click here to join this discussion, or to start your own!

To do this, you'll need to register with TheBody.com's bulletin boards if you're a new user. Registration is quick and anonymous (all you need is an email address) -- click here to get started!
Antron Reshaud Olukayode: Love, Art and Sex

"Many nights, I've cried over this. I've placed myself in compromising positions to avoid this conversation, I wonder if I've never made love -- does that mean I'm a virgin still?"



Ben B.: An Initiate at "The Vampire Academy"
"That's what HIV is: a new club, a subculture with its own memes. And perhaps something that scares me more than I care to think about: a brand new closet to come out of."



Mark S. King: Will HIV Ever Be Safe Enough for You?
"Not a single HIV transmission occurred during the study from someone with an undetectable viral load. If PARTNER had been researching a new medication, they would have stopped the trial and dispensed the drug immediately."



Bob Leahy: Both Sides Now -- Caring for an HIV-Negative Partner
"Prostate cancer after all is more often than not eminently treatable -- but I've felt uncomfortable about issues involving mortality (mine and his) for decades."


More Headlines From HIV/AIDS Blog Central: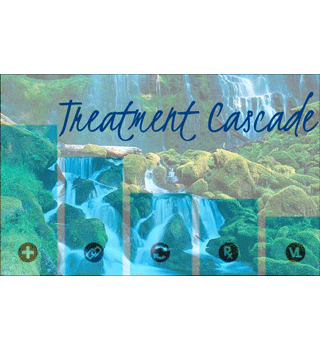 An undetectable viral load: the point at which HIV, though still present, cannot be found in a person's blood with the most sensitive tests readily available. For many of those who have reached undetectable, it was a major milestone in their lives. We asked people living with HIV to contribute thoughts and stories about getting their own viral loads to undetectable.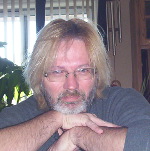 Atripla, Vivid Dreams and Getting Past the Undetectable Brick Wall

Some people think that Mike, the writer of this guest blog, is lucky because he has a CD4 count of 1600. He doesn't call it luck; he calls it responsibility, which helped him overcome Atripla's side effects.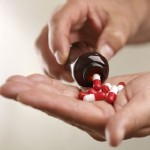 Antiretroviral Therapy in 2014: How Does a Doctor Choose?
Today, there are more treatment options than ever before for a person newly diagnosed with HIV. How does a doctor choose?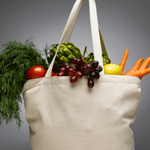 Superfoods to Put in Your Pantry
How can Brazil nuts, fatty fish and eggs help you stay healthy? Find out more in this rundown of the foods that will make you feel (and look) great.