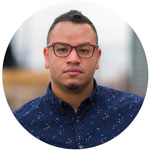 Hello Readers,

The very first piece in a brand new series is the top item in News & Views this week. The series -- called "My First Pill" -- is great because, like "Day One With HIV" and "The Other Sides of HIV," it's completely based off of what our readers have to say! Whether it was Atripla or AZT, and whether you started in this decade or decades prior, we want to hear your story about starting treatment! Email me at mrodriguez@thebody.com to submit your story.

This week's News & Views also has intriguing updates on elite controllers, a not-to-be-missed interview with a self-proclaimed "bug chaser," and a recap of a rare woman-to-woman sexual HIV transmission that happened in Texas!

Yours,

Mathew Rodriguez
Community Editor, TheBody.com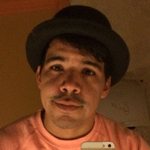 Starting Treatment and Corporate Greed: An Activist's Perspective

From protesting "big pharma" about the cost of meds to taking meds himself, Marco Benjamin's journey with starting treatment is nuanced.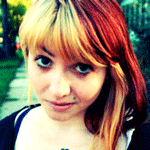 Angelikah Demonikah Goes From Homeless Youth to Unlikely Activist
Angelikah Demonikah has lived on the streets, been through rehab and been the star of an MTV documentary. Her life, with all its ups and downs, truly shows that HIV can happen to anyone.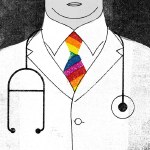 How to Improve Gay Men's Sexual Health
How can we even talk about HIV prevention without talking about sexual health? And how can we talk about sexual health if stigma stops those conversations from happening?


More Perspectives & Opinions:

RLJ (From Lima, Peru) on "Madonna's Poignant 'AIDS Hysteria' Saturday Night Live Sketch Illuminates '80s-Era Stigma"

"Madonna has always been at the forefront of everything, and this is no exception. She was among the first celebrities to lend her voice to the fight against AIDS and homophobia. A trailblazer!"

Join the discussion on this article!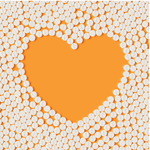 If a Person Can Control HIV Naturally, Do They Still Need HIV Treatment?

The more we learn about "HIV controllers," the more we realize that they may not actually be "controlling" their HIV infection quite as well as we'd thought.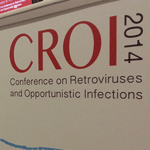 Takeaways from CROI 2014: 7 HIV-Related Studies That Stand Out
A pair of top HIV doctors pore through more than 1,000 presentations from a major conference this month, and explain the ones they feel matter most.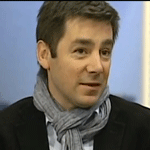 The Latest on HIV Cure Research (Video)
HIV activist Matt Sharp sits down with Nicolas Chomont, Ph.D., from the Vaccine & Gene Therapy Institute of Florida, and Sharon Lewin, M.D., a prominent HIV cure researcher.


More Research & Treatment News Headlines:

Traveling Outside the Country
(A recent post from the "Living With HIV" board)

"Does anybody here have problems traveling outside their countries with their meds on hand carry bag? Eg: immigration inspects and asks what's that meds for or never been allowed to go out or enter another countries because of meds carried, etc. etc. etc."

-- Mark4586lopez

Click here to join this discussion, or to start your own!

To do this, you'll need to register with TheBody.com's bulletin boards if you're a new user. Registration is quick and anonymous (all you need is an email address) -- click here to get started!
Dave R.: The Bug Chaser's Tale -- An Interview

"Many people have a fascination for what drives people to bug chase, and this story may help others understand the phenomenon a little better."



Rae Lewis-Thornton: I Am More Than my Vagina!
"Ladies, if we want men to stop thinking below our waist, we must do the same. If you want a different outcome in a relationship then maybe you have to do something different."



Maria T. Mejia: A Lost Girl
"I was a little worm that became a butterfly, and now I am flying high."



Reggie Smith: Money Can't Buy You Time, but HIV Makes Life More Precious
"Have you ever been faced with your own mortality? When I was at the end of active addiction to heroin, I thought I wanted to die and wanted time to stop."


More Headlines From HIV/AIDS Blog Central: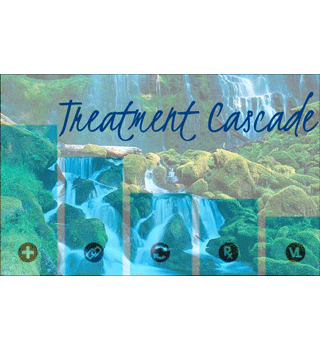 An undetectable viral load: the point at which HIV, though still present, cannot be found in a person's blood with the most sensitive tests readily available. For many of those who have reached undetectable, it was a major milestone in their lives. We asked people living with HIV to contribute thoughts and stories about getting their own viral loads to undetectable.

HIV/STD TRANSMISSION, EDUCATION & TESTING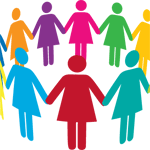 Rare Sexual HIV Transmission Between Women Is Documented in Texas

Health officials have confirmed that an HIV-positive woman transmitted the virus to her monogamous partner. How did it happen, and what factors put lesbians at risk in general?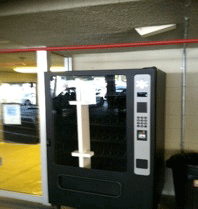 HIV Test Vending Machines: WHAT?! HOW?
Vending machines aren't just for junk food anymore. A new initiative in Los Angeles is gauging how LGBT center clients respond to getting their HIV tests out of a big black box.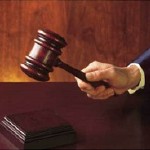 Iowa Supreme Court Hears Oral Argument in Case Challenging HIV-Based Conviction
With the help of Lambda Legal, Nick Rhoades' HIV transmission legal proceedings have finally gone to the Iowa Supreme Court.