Intersection of Intimate Partner Violence and HIV in Women
February 2014
What Is CDC doing to Address These Problems?
CDC focuses on preventing intimate partner violence before it happens and preventing new HIV infections. CDC's work focuses on three areas: 1) understanding these problems, 2) identifying effective interventions, and 3) ensuring that states and communities have the capacity and resources to implement prevention approaches based on the best available evidence. Some examples of CDC's work are provided below.
Understand the Problem
Gathering information about the problems through the National Intimate Partner and Sexual Violence Survey, the National HIV Surveillance System and other CDC surveillance data.
Examining the developmental pathways of violence perpetration, including those for IPV perpetration, among young women and men who have grown up in severely distressed neighborhoods in cities or areas where risk for HIV is also high.
Studying ways that women might negotiate condom use with partners while avoiding violent reactions. For example, condom requests that describe HIV as a common problem affecting everyone are more effective than requests citing partner behavior or characteristics.38
Develop, Evaluate and Identify Effective Interventions
Funding rigorous evaluations of strategies such as Green Dot and Second Step: Student Success through Prevention to identify effective approaches aimed at preventing sexual violence before it occurs.
Funding rigorous evaluations of other bystander (persons who observe intimate partner violence) approaches aimed at changing gender norms, attitudes and behaviors with campus and other populations.
Examining an enhanced home visitation program to prevent intimate partner violence through a randomized trial that builds on the Nurse Family Partnership program.
Developing and evaluating a comprehensive teen dating violence prevention initiative, Dating Matters™, based on the current evidence about what works in teen dating violence and sexual violence prevention.
Rigorously testing the impact of family-based and dyad (couple)-based primary prevention strategies on the outcome of physical IPV perpetration and identified mediators with populations at risk for IPV.
Supporting the development and evaluation of an economic development intervention -- a strategy that has been shown to reduce both IPV and HIV.
Developing and testing HIV prevention strategies in communities where HIV is most heavily concentrated and expanding targeted efforts using a combination of evidence-based approaches.
Researching microbicides -- creams or gels that can be applied vaginally or anally before sexual contact to prevent HIV transmission.
Supporting clinical trials of pre-exposure prophylaxis (PrEP), including a CDC trial in Botswana which found that PrEP reduced the risk of heterosexual transmission of HIV by roughly 63% in the study group overall.
Implement and Disseminate Effective Strategies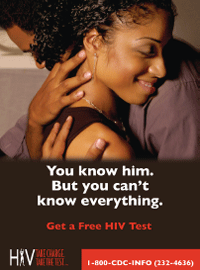 Strengthening sexual violence prevention efforts through the Rape Prevention and Education Program by supporting strategies to prevent first-time victimization and perpetration; implementing primary prevention strategies such as engaging bystanders, educating youth about healthy relationships, and changing social norms; operating statewide and community hotlines; and building state and local capacity for program planning, implementation, and evaluation. All 50 states have convened diverse sexual assault prevention planning committees and developed state sexual assault prevention plans to guide this work forward.
Supporting the DELTA FOCUS Program to promote primary prevention strategies that address intimate partner violence through funding, training, and technical assistance. As part of the DELTA FOCUS program, CDC's Violence Prevention Program funds 10 state domestic violence coalitions to implement and evaluate strategies aimed at addressing community and societal factors associated with IPV.
Working to further reduce mother-to-child HIV transmission in the U.S. by supporting perinatal HIV prevention campaigns, enhanced surveillance for HIV-infected mothers and babies, education programs, and capacity building among health care providers and public health practitioners.
Developing and disseminating Take Charge. Take the Test.™, a social marketing campaign designed to encourage HIV testing among African American women, and the Let's Stop HIV Together campaign to raise awareness and fight HIV stigma.
Supported the identification, packaging and national dissemination of effective HIV behavioral interventions, including those that address violence in the context of HIV prevention for women, such as WILLOW, for adult women living with HIV infection, Sister to Sister for HIV-negative women, and Connect for serodiscordant couples.
Through the Act Against AIDS Leadership Initiative (AAALI), partnering with leading national organizations serving populations hardest hit by HIV to intensify HIV prevention efforts. Through AAALI, CDC partners with national organizations serving African American women such as the Black Women's Health Imperative, the Congressional Black Caucus Foundation, the National Council of Negro Women, and Sigma Gamma Rho Sorority, Inc.
CDC also collaborates with other parts of the federal government that provide leadership and resources for service provision. More could be done to integrate violence prevention and HIV programming and response into health services, including family planning, reproductive health, maternal and child health, and infectious disease policies and programs which provide important entry points for identifying and responding to adolescents and women who experience violence or are at risk for HIV.
For more information about HIV and VAW, visit www.cdc.gov/hiv and www.cdc.gov/violenceprevention.
More From This Resource Center
---

This article was provided by
U.S. Centers for Disease Control and Prevention
. Visit the
CDC's website
to find out more about their activities, publications and services.
---
| | |
| --- | --- |
| No comments have been made. | |
Add Your Comment:
(Please note: Your name and comment will be public, and may even show up in
Internet search results. Be careful when providing personal information! Before
adding your comment, please
read TheBody.com's Comment Policy
.)