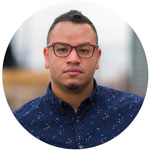 Hello Readers,

The HIV news world is flush with important new research this month. This News & Views is packed with the latest on which first-line HIV meds work best, issues around safety and adherence to pre-exposure prophylaxis (PrEP), and bone disease in HIV-positive women.

For a person-centered look at what's going on in HIV, check out the interview with Cecilia Chung and JoAnne Keatley, who discuss what it means to be a transgender woman on National Women and Girls HIV/AIDS Awareness Day, which was observed on March 10.

Yours,

Mathew Rodriguez
Community Editor, TheBody.com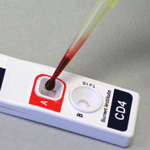 In Battle of First-Line HIV Drugs, Raltegravir Beats Two Protease Inhibitors

A major, head-to-head comparison of three common HIV medications finds that all three are very good. But subtle differences set each of them apart from the others.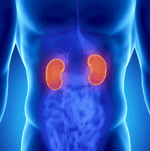 Truvada as PrEP Does Not Cause Kidney Damage, Study Suggests
Taking Truvada (tenofovir/emtricitabine) as pre-exposure prophylaxis (PrEP) has little effect on kidney function, according to a new study.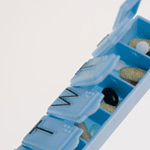 PrEP's Achilles' Heel: Taking a Daily Prevention Pill
"What do people need to be able to adhere to daily oral PrEP? And how can scientists understand, measure, and support adherence in clinical trials?" BETA covers a recent workshop that explored these key questions.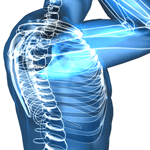 Bone Disease and Older HIV-Positive Women
Still poorly understood in the medical community, bone disease in older HIV-positive women was the topic at hand in a talk from Dr. Savannah Cardew at the 4th International Workshop on Women & HIV.


More Research & Treatment News Headlines:

Peter P (From San Diego) on "Zero HIV Infections Seen Through Condomless Sex When HIV-Positive Parnter Is on Effective Treatment"

"Give it a rest. Condomless sex is happening. I'm very happy these results are finally documenting what we already knew to be true."

Join the discussion on this article!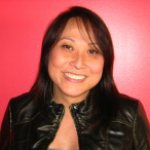 Meet Cecilia Chung and JoAnne Keatley: Two Trailblazers in the Fight Against HIV/AIDS

Two prominent transwomen activists discuss trans safety and how to help a community whose HIV diagnosis rate is 49 times higher than that of the general population.




Can the Black Community Really Become an AIDS-Free Generation?
"An AIDS-free goal is not only within our reach as a public health goal -- but a compelling moral goalpost," writes prominent activist Marjorie J. Hill, Ph.D.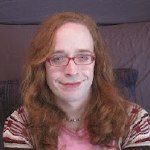 Dee Borrego Discusses How to "Play Smart"
Dee Borrego, of the Positive Women's Network, discusses the anger and frustration she had at the time of her diagnosis, and explains why HIV criminalization is no one's friend.


More Perspectives & Opinions:

The Ups and Downs of Treatment
(A recent post from the "Living With HIV" board)

"I apparently cannot hide the effects of the infection or its treatment. I know I am still a newbie to HIV treatment but I wonder, does it get better or do we just suck it up and get used to it."

-- lilfshrmn

Click here to join this discussion, or to start your own!

To do this, you'll need to register with TheBody.com's bulletin boards if you're a new user. Registration is quick and anonymous (all you need is an email address) -- click here to get started!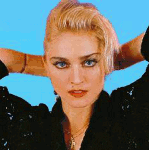 Madonna's Poignant "AIDS Hysteria" Saturday Night Live Sketch Illuminates 80s-Era Stigma

Is AIDS funny? Would you believe that Madonna did a comedy skit about HIV/AIDS hysteria when she was a Saturday Night Live host in 1985?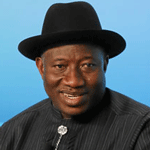 Nigeria's Same-Sex Marriage Prohibition Act and HIV
One of the world's most discriminatory pieces of legislation was recently signed in Nigeria by President Goodluck Jonathan. What does that mean for HIV prevention in the country?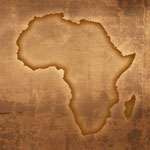 Whoopi Goldberg Calls for Global Solidarity With LGBT Ugandans and Nigerians
Saying "It isn't right to imprison someone for who they are," Oscar winner Whoopi Goldberg used a YouTube video to put out a call for global solidarity.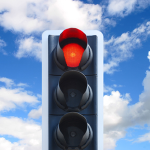 The Indian Supreme Court's Decision to Recriminalize Homosexuality, and the Impact It Has on HIV
It's back to square one for the LGBT community in India: Homosexuality is back on the books as a crime, after being taken off years ago.


More HIV Community News & Features: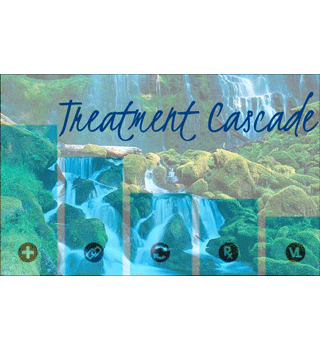 An undetectable viral load: the point at which HIV, though still present, cannot be found in a person's blood with the most sensitive tests readily available. For many of those who have reached undetectable, it was a major milestone in their lives. We asked people living with HIV to contribute thoughts and stories about getting their own viral loads to undetectable.

Brian Ledford: Four Years and One Hell of a Ride

"Since my diagnosis I have had plenty of ups and even more downs, and it has been a slow process, but I am finally getting back to feeling more like myself."



Rae Lewis-Thornton: The Dilemma of Dating Positive
"It occurred to me that sometimes I make dating with HIV look easy, but it's not by any stretch of the imagination."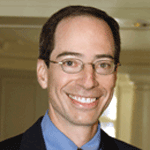 Paul Sax: CROI Is Over -- and a Baby Once Again Takes Center Stage
"Prediction: One day we will be treating all babies born to HIV-infected mothers who are not receiving ART with combination therapy, at least initially."



Patrick Ingram: HIV in Rural Communities, Part 1 (Video)
"I interview individuals who are actually on the ground leading the fight against this growing epidemic in rural Virginia. Please share and spread the word!"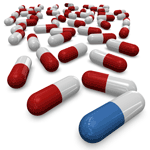 Many types of medications can save or improve lives, but they can also have unintended consequences. Side effects of meds (whether for HIV or some other condition) can be mild or life altering, horrible or even pleasurable; some people living with HIV never experience any at all. Whether you've worried about side effects or dealt with them firsthand, it seems like everyone's got a story about them. We want to know about yours.

To share your "side effects" story, write it out in 1,000 words or fewer, or film a YouTube video, and email it to mrodriguez@thebody.com. Many readers' stories will be posted on TheBody.com!
HIV/STD TRANSMISSION, EDUCATION & TESTING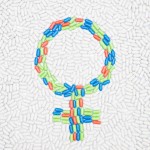 Women and PrEP: A Q&A With a Leading Researcher

Clinical trials of PrEP among women have been a mixed bag -- mostly due to adherence issues. In this interview, Judy Auerbach, Ph.D., talks about how complicated and critical adherence is.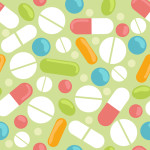 Fact Sheet: PEP and PrEP
Looking for basic facts about PrEP and PEP -- and the difference between the two? Start here for some simple and straightforward definitions of key terms.


More HIV/STD Transmission, Education & Testing Headlines: