Do Meds and Alcohol Mix?
Is there a recommended way to drink alcohol while on treatment?

Benjamin Young, M.D., Ph.D., responds in the "Choosing Your Meds" forum



Are Some HIV Subtypes More Aggressive Than Others?
Are there as many HIV strains as HPV (human papillomavirus) strains? Like HPV, are there certain strains that are considered more aggressive or more resistant to medications?

Mark Holodniy, M.D., F.A.C.P., C.I.C., responds in the "Understanding Your Labs" forum
My Boyfriend is Afraid of Condoms
I'm positive and have been in a mixed-status relationship since last year. We love and care about each other, but the sexual connection is very pedestrian and vanilla. I think my boyfriend is probably longing for the type of unprotected sex he used to have before our relationship. I mentioned PrEP (pre-exposure prophylaxis) to him, but he's doesn't seem interested. Do you have any advice for us?

David Fawcett, Ph.D., L.C.S.W., responds in the "Mental Health and HIV" forum



Zero HIV Infections Seen Through Condomless Sex When HIV-Positive Partner Is on Effective Treatment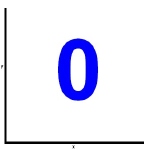 A large study encompassing nearly 45,000 instances of unprotected sex within mixed-status couples recorded zero cases of HIV transmission when the positive partner was on treatment with a viral load below 200.
Which Health Care Plan is Best for People Living With HIV?
I need health insurance that will cover my meds, regular blood work and occasional malady. Which plan would you recommend?

Jacques Chambers, C.L.U., responds in the "Workplace and Insurance Issues" forum
Mark S. King (From Washington, D.C.) on "Zero HIV Infections Seen Through Condomless Sex When HIV-Positive Partner Is on Effective Treatment""

"Does anyone 'condone' condomless sex? The actuaries mentioned in this article don't present a particularly big 'but' to me. It appears that study participants were at less risk than the general population, and less than oral sex with a stranger, for instance, and we know how common condom usage is for that. I appreciate the qualifiers, but they seem overly careful in light of the number of infections that occurred among couples in this study: ZERO."

Read the rest of this comment and join the discussion on this article!
What Happens After First-Line Treatment Fails?
My husband has been taking Atripla (efavirenz/tenofovir/FTC), but his viral load is still increasing and his CD4 count decreasing. Why is this happening?

Benjamin Young, M.D., Ph.D., responds in the "Choosing Your Meds" forum



Can I Crush My HIV Meds?
Is it safe for me to crush my meds before I take them? I just had gastric bypass surgery, so it would be easier for me to take them this way.

Keith Henry, M.D., responds in the "Managing Side Effects of HIV Treatment" forum



When Constant Pain Is a Reality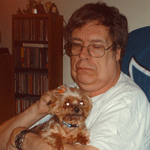 We now know that some of the earliest HIV medication regimens may have caused a lot of harm to the body, including chronic pain, which is the experience that this guest writer shares in our "Other Sides of HIV" series.
What Causes Peripheral Neuropathy?
Some months ago, I started feeling stinging and burning in my skin all over my body. It started as an unusual warmth in my feet, but now it's everywhere. Is this peripheral neuropathy? What's causing this? My viral load is undetectable and my CD4 count near 500.

Keith Henry, M.D., responds in the "Managing Side Effects of HIV Treatment" forum
Is HIV Curable?
What's the latest research surrounding an HIV cure?

Benjamin Young, M.D., Ph.D., responds in the "Choosing Your Meds" forum



No Link Between HIV and Poverty? Data Shows Otherwise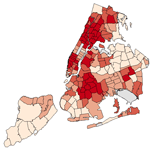 What puts one at risk for HIV? These four images may blow a hole in the "personal responsibility" theory that too many people rely on when discussing HIV transmission.
Wish there was an easy way to stay up on the latest developments in HIV/AIDS from the comfort of your own Facebook page? Sure, we all do!

Tune in to TheBody.com's Facebook page for highlighted stories and breaking news you can quickly share with others. And while you're there, consider clicking the "Like" button to show how much you care!

To those of you who want us in spurts of 140 characters or less, we've also got a Twitter feed -- where we now have 10,000 followers -- that you can follow for a constant stream of HIV/AIDS updates throughout the day: @TheBodyDotCom. Stop by and say hello, won't you?
Can Vaccinations Cause Viral Load Blips?
My viral load had been undetectable for several years, until my latest labs showed that it went up to 60. I got flu and pneumonia vaccinations three months ago. Could they have caused a short-term viral load increase?

Mark Holodniy, M.D., F.A.C.P., C.I.C., responds in the "Understanding Your Labs" forum



Am I a Long-Term Nonprogressor?
I've been positive for almost six years now, but not on any meds yet because my numbers have been, as my doctor says, "like an HIV-negative person's." Will I suddenly see a dramatic decline in my numbers or could I be a long-term nonprogressor?

Benjamin Young, M.D., Ph.D., responds in the "Choosing Your Meds" forum
What's the HIV Risk of Unprotected Insertive Anal Sex?
What's the HIV risk for a negative male "topping" a positive "bottom"?

Shannon R. Southall responds in the "Safe Sex and HIV Prevention" forum



Once-a-Month PrEP: Not a Pipe Dream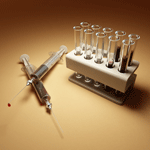 Although it's still very early in clinical trials, signs are encouraging for a drug that may protect HIV-negative people from infection with a single set of injections received at most once a month.