HIV/AIDS is a serious issue for women and girls across the country. According to the CDC, of the 1.1 million Americans currently living with HIV, roughly 1/4 of them are women 13 years or older. The epidemic has taken a particularly heavy toll on transgender women -- who are 49 times more likely to have HIV than their non-transgender counterparts.
Cecilia Chung and JoAnne Keatley are two women who have long fought to make the world a safer place for transgender women affected by HIV. This National Women and Girls HIV/AIDS Awareness Day, HRC shines a spotlight on these two trailblazing activists.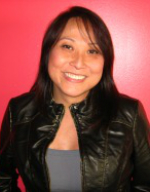 Cecilia Chung is a nationally recognized civil rights leader who advocates for HIV/AIDS awareness and care, LGBT equality, and social justice. First diagnosed as HIV-positive in the summer of 1993, Chung is an Asian-American transgender woman. She has been at the forefront of the fight against HIV/AIDS for more than two decades. Some of Chung's groundbreaking accomplishments include becoming the first transgender woman and Asian American person to lead the Board of Directors of the San Francisco LGBT Pride Celebration, the first transgender woman and first person living openly with HIV to chair the San Francisco Human Rights Commission, and the lead architect of the nation's most ambitious publicly funded program addressing economic justice within the transgender community. Chung currently serves as a Senior Strategist at the Transgender Law Center (an organization she helped create), a member of the San Francisco Health Commission, a member of the Presidential Advisory Council on HIV/AIDS and as the current Chair of the U.S. PLHIV Caucus. Read more about her legendary career.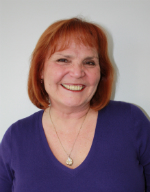 JoAnne Keatley is a renowned writer, researcher, and activist in the field of HIV/AIDS prevention and transgender studies. A Latina transgender woman, Keatley has spent much of her life advocating for the health and wellbeing of the most vulnerable communities. During the last decade, she has directed multiple federally funded research and HIV prevention projects and has consulted on transgender health at the NIH, CDC, HRSA, SAMHSA and the White House. She is currently the Director of the Center of Excellence for Transgender Health at the University of California at San Francisco. Read more about her legendary career.
"It's truly impossible to overstate what JoAnne and Cecilia have brought to HIV advocacy. At a time when very few were considering the huge impact of the epidemic on transgender women, they brought forward critical data and moving stories," said Shane Snowdon, HRC's Health & Aging Program Director. "JoAnne and Cecilia created unique and groundbreaking resources for HIV care and advocacy -- they've been fabulous advocates and role models."
Noël Gordon is the HRC foundation coordinator.