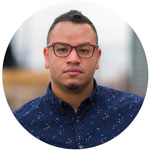 Hello Readers,

The Conference on Retroviruses and Opportunistic Infections (CROI) is still underway in Boston, but we already have some hot-off-the-press news for you all! If you want to know about the chances of transmission with an undetectable viral load, once-a-month injectable PrEP, or the HIV-cured baby -- make that babies -- then look no further than the first three articles in this News & Views.

Don't let those distract you from the other great offerings, though, including a map that shows a clear link between HIV and poverty, and a new entry in TheBody.com's Other Sides of HIV series, this time dealing with chronic pain.

Yours,

Mathew Rodriguez
Editorial Project Manager, TheBody.com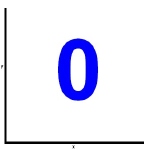 Zero HIV Transmissions in Study of Mixed-Status Couples -- With Some Big "Buts"

A large study encompassing nearly 45,000 instances of unprotected sex within mixed-status couples recorded zero cases of HIV transmission when the positive partner was on treatment with a viral load below 200.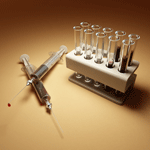 Once-a-Month PrEP: Not a Pipe Dream
Although it's still very early in clinical trials, signs are encouraging for a drug that may protect HIV-negative people from infection with a single set of injections received at most once a month.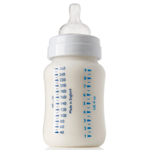 As one HIV-Cured Baby Enters Toddlerhood, Another Baby Makes Waves
One year ago this week, we first learned that a baby had been functionally cured of HIV. This week, we got an update on her health -- and word of another baby who may also be in "HIV remission."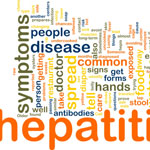 2014 HIV/Hepatits C Coinfection Update
Join us on TheBodyPRO.com for a brief stroll through the major developments that have begun to fundamentally alter what it means to be coinfected with HIV and hepatits C, and how the disease should be treated.


More Research & Treatment News Headlines:

Mike (From Washington, D.C.) on "I'm Dying and You Want Me to Get a Hug from a Bunch of F**gots? On Dallas Buyers Club"

"I have read negative comments regarding the Dallas Buyers Club movie. It's either, 'They should have used a real drag queen,' or 'The main character never wore cowboy clothes.' Yes, the movie took liberties. However, I like the movie, because it lets a straight person see a world where a straight man gets HIV, not by having sex with a homosexual."

Read the rest of this comment and join the discussion on this article!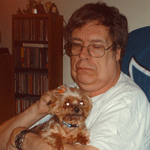 When Constant Pain Is a Reality

We know now that some of the earliest HIV medication regimens may have caused a lot of harm to the body, including chronic pain, which is the experience that this guest writer shares in our "Other Sides of HIV" series.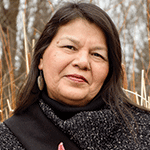 A Heart at Home
Doris Peltier, a First Nations woman living in Ontario, shares with readers her life since her HIV diagnosis and what it means to be positive in her community.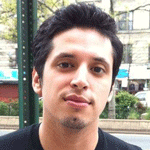 Ricardo Gamboa Discusses How to "Play Smart"
The artist and activist reveals what HIV prevention means to him, and how "solidarity" is really a way of "running the same risks."


More Perspectives & Opinions:

Just a Thought About a Rose
(A recent post from the "Living With HIV" board)

"Yeah, thorns are a bit painful, actually quite a barrier sometimes. You can keep staring at the thorn so long -- check out the size, the shape of the thorns, how many thorns -- that you almost forget where the gorgeous beauty truly is found. Focus on the rose. Life can be just like the blossoms and the thorns ... lots of pain from the thorns, especially if they dig deep into us but oh if we take our gaze to the sweet things in life, the health we actually do have, the ability to rise in the morning, to hear a bird singing its song, to hear the laughter, to hold the hands of an elderly (their skin returns almost to the delicate baby skin). You are just like that rose."

-- heart

Click here to join this discussion, or to start your own!

To do this, you'll need to register with TheBody.com's bulletin boards if you're a new user. Registration is quick and anonymous (all you need is an email address) -- click here to get started!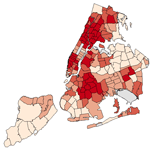 No Link Between HIV and Poverty? Data Shows Otherwise

What puts one at risk for HIV? These four images may blow a hole in the "personal responsibility" theory that too many people rely on when discussing HIV transmission.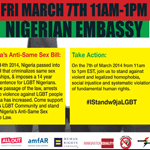 Friday, March 7: Global Day of Action in Support of Nigeria's LGBT Community
If you want to join the global day of support for Nigeria's LGBT community, there is more than one way to do so -- in person and online.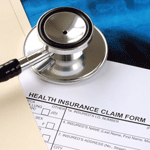 Fair Pricing Coalition Highlights Major Barriers to Life-Saving Treatment in Affordable Care Act Health Insurance Marketplace Plans
Fair Pricing Coalition looked through the insurance marketplace and found several ways that the Affordable Care Act may have a negative impact on those living with HIV. Read the findings here.


More HIV Community News & Features: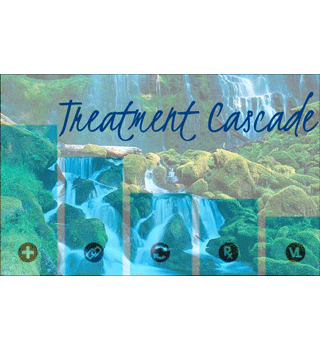 An undetectable viral load: the point at which HIV, though still present, cannot be found in a person's blood with the most sensitive tests readily available. For many of those who have reached undetectable, it was a major milestone in their lives. We asked people living with HIV to contribute thoughts and stories about getting their own viral loads to undetectable.

Ben B.: Your Microbiota

"As a virus, HIV has two goals in life: replicate and spread. The gut provides it with an ideal environment for doing that."



Rae Lewis-Thornton: Respect the Vagina!
"I was using my vagina as a commodity, a marketable item to satisfy wants of others with the hope and a prayer that it was, in the end, what would make me whole."



David Fawcett: PRO Men, a Bay Area Program Providing Reproductive Health Support for HIV-Positive Men
"After years of social campaigns declaring condoms as the only solution to prevent transmission, couples interested in having a child have found themselves lacking information for other reproductive health options."



Brian Ledford: F***ing Love Sex
"Yes, there was a time when I wanted nothing to do with sex. It was right after my HIV diagnosis. I did not feel like even being touched, I truly thought of myself as one of those 'untouchables.'"


More Headlines From HIV/AIDS Blog Central: