How Long Can I Live?
For how long can I live on medication? I am 50 years old now.

Keith Henry, M.D., responds in the "Managing Side Effects of HIV Treatment" forum



What Are My Next Steps Toward Getting Healthier?
I was diagnosed last year and I have done nothing about it. The doctor told me that if I take meds when my count is about 350, it might cause an effect and boost the spread of the virus. Should I start taking meds even if it's above 350? We do not have an HIV/AIDS specialist, so I need support and assistance.

Nelson Vergel responds in the "Nutrition and Exercise" forum
My Boyfriend Just Found Out He's Positive!
Recently, my boyfriend tested positive after having sex only once. I immediately started using PEP, which I have used now for 22 days. I love him so much and don't want to lose him. What should I do to remain negative?

Benjamin Young, M.D., Ph.D., responds in the "Choosing Your Meds" forum



Is Knowing Your HIV Status an HIV Prevention Strategy?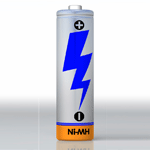 When it comes to HIV prevention, it knowledge of your status a "tool" in the "prevention tool belt"?
Can I Get Plastic Surgery if I Have HIV?
Can a plastic surgeon refuse to provide me with his or her services even if I'm perfectly healthy?

Christa Douaihy, Esq., responds in the "Legal Issues and HIV" forum



Lambda Legal Files Federal Lawsuit Against Louisiana Insurers for Dumping People With HIV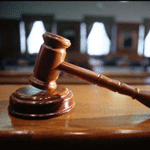 BlueCross BlueShield of Louisiana is about to find itself in hot water after its decision to deny Ryan White dollars to help pay for medications for Louisiana residents living with HIV.



Louisiana HIV/AIDS Patients Get Temporary Relief on Insurance Coverage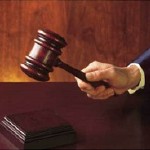 The New Orleans Times-Picayune has an update on the case of a man who was denied Ryan White funding by Blue Cross and Blue Shield of Louisiana.
Bob (From Atlanta, Ga.) on "F**k Poz Guys!""

"Simply, mandatory disclosure must end. Mandatory disclosure is the information-age equivalent of the leper colony -- humiliating, isolating, counterproductive. The idea that HIV needs special warning is creating more infections than it stops and is compounding the problems that accompany a diagnosis."

Read the rest of this comment and join the discussion on this article!
How Long Can I Survive Without HIV Treatment?
One week ago today, I received my HIV-positive test result, and I asked if medication was available. They said it was not available because only 10 people in the region have HIV. How long will I stay alive without treatment? Is there anything else I can do to make my life longer apart from taking medication?

Benjamin Young, M.D., Ph.D., responds in the "Choosing Your Meds" forum



How Do I Deal With These Crazy Dreams?
I take Atripla and I have dreams every night. They're not scary ones, but crazy ones. I don't feel like I get enough rest, I'm always waking like every 2-3 hours. Then I try to fall back to sleep only to keep dreaming. Does anyone else have this problem? And what do you do for it?

Keith Henry, M.D., responds in the "Managing Side Effects of HIV Treatment" forum
What Are My Medication Options to Deal With Depression and Anxiety?
I'm now on Stribild. I have blood tests regularly to keep up with my health, and nothing indicates that there is anything wrong according to blood work. However, I am constantly fatigued. The feeling of constantly being weak and tired is taking its toll on me.

David Fawcett, Ph.D., L.C.S.W., responds in the "Mental Health and HIV" forum



Why Did You Become an Activist?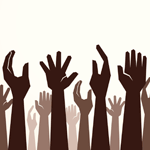 Unlike becoming a firefighter or a doctor, becoming an AIDS activist is not a typical childhood dream. To find out what calls someone to take up the mantle, we asked six people why they got involved.
Is There an HIV/AIDS Cure the Government Refuses to Release?
I spoke with an HIV Tester/counselor who in his opinion thinks that there already is a cure to completely eradicate HIV. However the government, medical, & pharmaceutical companies don't want to release it because of the MAJOR profits from those of us who depend on them to remain healthy and keep the virus suppressed.

Benjamin Young, M.D., Ph.D., responds in the "Choosing Your Meds" forum



On Dallas Buyers Club

With Dallas Buyers Club having won multiple Oscars at this past week's ceremony, now is a good time to look at the multiple points of view that have been expressed. Here's one from TheBody.com blogger Ben B.
Wish there was an easy way to stay up on the latest developments in HIV/AIDS from the comfort of your own Facebook page? Sure, we all do!

Tune in to TheBody.com's Facebook page for highlighted stories and breaking news you can quickly share with others. And while you're there, consider clicking the "Like" button to show how much you care!

To those of you who want us in spurts of 140 characters or less, we've also got a Twitter feed -- where we now have 10,000 followers -- that you can follow for a constant stream of HIV/AIDS updates throughout the day: @TheBodyDotCom. Stop by and say hello, won't you?
Why Is My CD4 Count Fluctuating?
My last test two days ago shows 776 CD4, however, 4 months ago I had 996 CD4. Why did my CD4 drop suddenly by about 212 copies, especially since I've been on Truvada, Prezista and Norvir for about a year.

Keith Henry, M.D., responds in the "Managing Side Effects of HIV Treatment" forum



How Do I Increase My CD4 Count?
My viral load is undetectable, but my CD4 is only at 136, and I started my meds early. Is there any way that I can raise up my CD4? It was 123 2 months ago, and I'm worrying that it has climbed so little.

Mark Holodniy, M.D., F.A.C.P., C.I.C., responds in the "Understanding Your Labs" forum
What Are the Chances of Getting HIV?
Sex without condoms, sex with condoms, sharing needles, touching objects with blood on them with/ without cuts, giving and receiving oral. What are the chances from each?

Shannon R. Southall responds in the "Safe Sex and HIV Prevention" forum



Jim Eigo Discusses How to "Play Smart"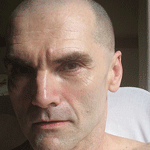 Jim Eigo -- writer, veteran ACT UP member and star of How to Survive a Plague -- shares his toughts on the role community has played in his life.