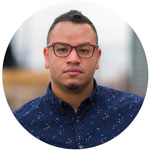 Hello Readers,

There are a solid number of quality articles in this week's News & Views, each of them offering deeper explorations of important topics. Our CROI preview article goes in depth on new developments in research, Nelson Vergel tells a cautionary tale about testosterone replacement therapy and CATIE seeks to tease out the different factors that increase or decrease lifespan of those living with HIV.

Additionally, six community members expound on how one finds the road to activism in a highly HIV-stigmatized community, while experts debate how much meat there is on the cure agenda's bones. Also, there's a storm brewing over Ryan White benefits and insurance in Louisiana that is covered by three separate articles, each one offering a different view on the evolving story.

Yours,

Mathew Rodriguez
Editorial Project Manager, TheBody.com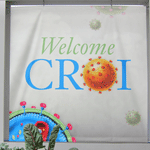 What Important New Research Does CROI 2014 Hold in Store?

The largest HIV research conference in the U.S. takes place next week, and it's sure to bring a host of critical new developments. We give you a sneak peek at what the meeting, known as CROI, has planned this year.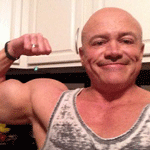 Time to Get Serious About Testosterone Treatment Guidelines, Expert Says
If your testosterone levels are low, you go on replacement therapy -- simple as that, right? Not even close, HIV treatment advocate Nelson Vergel explains: Potential side effects can no longer be ignored.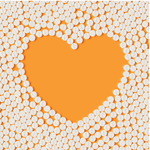 Exploring Factors Linked to Longer Survival Among People on HIV Medications
Late diagnosis. Low CD4 count. Smoking. Alcohol. Drug use. We know each of these factors, and many more, affect how long we're able to live with HIV. But how much do they really matter? A recent study sought to find out.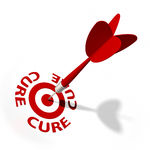 Experts Debate: Is HIV Cure "Hype or Hope"?
At a mock trial held on the opening day of the 14th European AIDS Conference last year, two experts debated whether or not a functional cure for HIV is feasible in the foreseeable future.


More Research & Treatment News Headlines:

Ed (From Boston) on "YouTube User Discloses HIV-Positive Status in Video"

"Your video blew me away, Nolan! Your confession is profound and honest and beautifully written, and gave me (7+ years as HIV+) much to think about. And you are quite right about HIV stigma -- alive and well and living next door, and around the corner."

Read the rest of this comment and join the discussion on this article!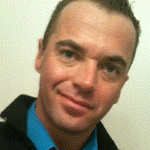 Aaron Laxton: In the New Battle of New Orleans, Insurer Says, "Ryan White No Good"

"Three of the four health insurers in Louisiana offered through the state-run Market Place will now essentially deny insurance to people living with HIV who need assistance to be insured."



Rae Lewis-Thornton: When Women Don't Listen to Men
"I still know how hard it is to really listen to what a man is telling you. It's hard because no one wants to be alone."



Ben B.: "I'm Dying and You Want Me to Get a Hug From a Bunch of F**gots?" On Dallas Buyers Club
"At times I almost found it frustrating that the humanity breathing life into these characters was not explored more."



Reggie Smith: Heterosexuals Die Behind HIV Lies; They're More Volunteers Than Victims
"The allure of sex is so strong that most of us, no matter what we say publicly, will gamble with our lives for the chance to 'lose our minds' for a little while."


More Headlines From HIV/AIDS Blog Central: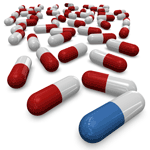 Many types of medications can save or improve lives, but they can also have unintended consequences. Side effects of meds (whether for HIV or some other condition) can be mild or life altering, horrible or even pleasurable; some people living with HIV never experience any at all. Whether you've worried about side effects or dealt with them firsthand, it seems like everyone's got a story about them. We want to know about yours.

To share your "side effects" story, write it out in 1,000 words or fewer, or film a YouTube video, and email it to mrodriguez@thebody.com. Many readers' stories will be posted on TheBody.com!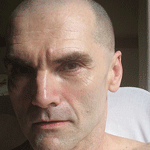 Jim Eigo Discusses How to "Play Smart"

Jim Eigo -- writer, veteran ACT UP member and star of "How to Survive a Plague" -- shares his thoughts on the role community has played in his life.



Art, Shoes and Nancer LeMoins
HIV-positive artist Nancer LeMoins writes about her life, her latest series, "Women On the Shoe," and how you can help her by donating your old shoes.


More Perspectives & Opinions:

Wish there was an easy way to stay up on the latest developments in HIV/AIDS from the comfort of your own Facebook page? Sure, we all do!

Tune in to TheBody.com's Facebook page for highlighted stories and breaking news you can quickly share with others. And while you're there, consider clicking the "Like" button to show how much you care!

To those of you who want us in spurts of 140 characters or less, we've also got a Twitter feed -- where we now have 10,000 followers -- that you can follow for a constant stream of HIV/AIDS updates throughout the day: @TheBodyDotCom. Stop by and say hello, won't you?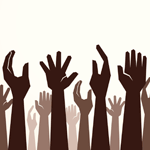 Who or What Got You Involved in HIV/AIDS Activism in the Black Community?

Unlike becoming a firefighter or a doctor, becoming an AIDS activist is not a typical childhood dream. To find out what calls someone to take up the mantle, we asked six people why they got involved.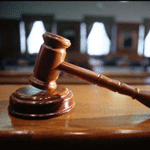 Lambda Legal Files Federal Lawsuit Against Louisiana Insurers for Dumping People With HIV
BlueCross BlueShield of Louisiana is about to find itself in hot water after its decision to deny Ryan White dollars to help pay for medications for Louisiana residents living with HIV.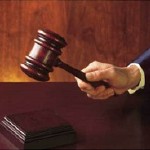 Louisiana HIV/AIDS Patients Get Temporary Relief on Insurance Coverage
The New Orleans Times-Picayune has an update on the case of a man who was denied Ryan White funding by Blue Cross and Blue Shield of Louisiana.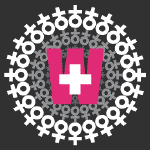 From White House Recommendations to Community Action: Facing the Intersections of Trauma, Violence, Women and HIV
With a new report from the White House Office of National AIDS Policy detailing the violence that women living with HIV face, Positive Women's Network-USA explores what that means for community action.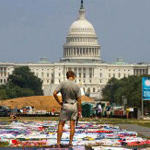 The Last One Sews Together Stories of the AIDS Quilt
One of the most visible and heartfelt expressions of the loss associated with the AIDS epidemic, the AIDS quilt is the subject of a new documentary that will illuminate its political and social significance.


More HIV Community News & Features:

Maybe Positive and Scared
(A recent post from the "I Just Tested Positive" board)

"Hi, I am 19 years old and I'm just really scared right now. I recently took a trip to the hospital and they tested me for HIV and it came back reactive. I'm so confused because I've have always been safe because I knew HIV was a reality. Now that I know I may have it I'm just terrified and the reading I've been doing online isn't helping. Also I will be dealing with this all alone because I don't have the heart to tell my family, please I just really need someone to talk to about everything."

-- ChrisBakerz

Click here to join this discussion, or to start your own!

To do this, you'll need to register with TheBody.com's bulletin boards if you're a new user. Registration is quick and anonymous (all you need is an email address) -- click here to get started!
HIV/STD TRANSMISSION, EDUCATION & TESTING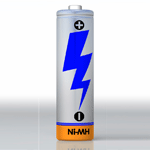 Is Knowing Your Status an HIV Prevention Strategy?

When it comes to HIV prevention, is knowledge of your status a "tool" in the "prevention tool belt"?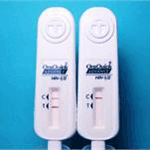 Views on Home-Based HIV Testing From the Front Lines
A doctor, a consultant and an advocate discuss home testing kits in this series of interviews from the Canadian AIDS Treatment Information Exchange.


More HIV/STD Transmission, Education & Testing Headlines: