How Can I Deal With Too Much Gas?
I have been on meds for 13 months. I don't exercise, but I eat a lot of roughage, including wheat and brown bread. However, I have noticed lately that I fart a lot. My husband is complaining because it happens mostly at night. I have too much gas in my stomach. What is causing this and what can I do?

Nelson Vergel responds in the "Nutrition and Exercise" forum



Can People Living With HIV Take Aspirin or Ibuprofen?
I have been living with HIV for decades and also had hepatitis B before. I have liver issues and heard aspirin is not good for that. Can I take ibuprofen instead when I'm feeling sick?

Keith Henry, M.D., responds in the "Managing Side Effects of HIV Treatment" forum



New Health Plan? 5 Tips on How to Get Your HIV Meds on Time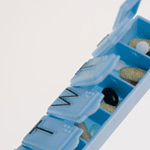 Unfortunately, whether or not your meds get into your hands could come down to one all-important factor: how proactive you are. Here are some tips on how to make it happen.
I Want to Stay With My FiancÚ But I'm Afraid
My fiancÚ was diagnosed positive five months ago. I am still negative and willing to stay with him, but I am scared. Am I doing the right thing?

Shannon R. Southall responds in the "Safe Sex and HIV Prevention" forum



Fuck Poz Guys!

Want to stay HIV negative? "Limit your condomless sex to poz guys and avoid condomless sex with casual negative partners," writes Marc-Andre LeBlanc.
Can I Get All My Prescriptions Filled at the Same Time?
I just started a new job for which I'll be traveling for months at a time. My parents pick up my HIV meds and send them to me wherever I am. However, my refill for Androgel is not at the same time as my HIV meds, so my parents have to send me two separate packages each time. Is there a way to consolidate these refills into just one visit?

Jacques Chambers, C.L.U., responds in the "Workplace and Insurance Issues" forum
Geno (From Vancouver, Wash.) on "Life Expectancy in Some People With HIV Exceeds Average"

"I tested positive at the age of 50 in 1985. Today, I have a CD4 count around 700 and an undetectable viral load. In a few months, I will turn 79 and am in great health."

Read the rest of this comment and join the discussion on this article!
Can I Skip My Meds Once or Twice a Week?
I have been on Atripla (efavirenz/tenofovir/FTC) for the past year. Would there be any problems if I skipped my meds once or twice a week?

Benjamin Young, M.D., Ph.D., responds in the "Choosing Your Meds" forum



Should We Avoid Older Regimens?
Newer meds like Atripla (efavirenz/tenofovir/FTC) and Stribild (elvitegravir/cobicistat/FTC/tenofovir) seem to have fewer side effects than the older regimens. Should we stay away from the older meds?

Keith Henry, M.D., responds in the "Managing Side Effects of HIV Treatment" forum



Life Expectancy in Some People With HIV Exceeds Average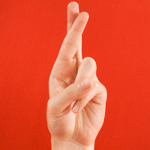 Life expectancy and mortality are often on the minds of people newly diagnosed with HIV or looking to start treatment. A new study on those topics has some surprising results.
What's Causing Low Sperm Production?
I'm a man in my early 60s and have been on meds for years. Now I find that I have little to no sperm production. Is this because of the meds, age or something else?

Keith Henry, M.D., responds in the "Managing Side Effects of HIV Treatment" forum



Frequently Asked Questions About Hepatitis C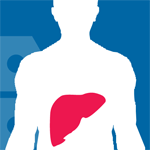 Our resident expert, Lynn Taylor, M.D., provides easy-to-digest info and down-to-earth guidance on a wide range of issues related to hep C testing, transmission and treatment.
Are We Getting Closer to a Hepatitis C Vaccine?
Why is there still no vaccine for hepatitis C? Is it that much more difficult than a vaccine for hepatitis A and B? How close are we?

Lynn Taylor, M.D., F.A.C.P., responds in the "Hepatitis and HIV Coinfection" forum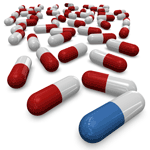 Many types of medications can save or improve lives, but they can also have unintended consequences. Side effects of meds (whether for HIV or some other condition) can be mild or life altering, horrible or even pleasurable; some people living with HIV never experience any at all. Whether you've worried about side effects or dealt with them firsthand, it seems like everyone's got a story about them. We want to know about yours.

To share your "side effects" story, write it out in 1,000 words or fewer, or film a YouTube video, and email it to mrodriguez@Thebody.com. Many readers' stories will be posted on TheBody.com!
What's Considered a Normal CD4 Percentage?
My CD4 percentage has gone down from 11% to 7.7%, while my CD4 count has remained at 300 and my viral load is still undetectable. Should I be concerned about the percentage decrease?

Mark Holodniy, M.D., F.A.C.P., C.I.C., responds in the "Understanding Your Labs" forum



Why Is My CD4 Count Low, Despite Having an Undetectable Viral Load?
I have been on Atripla (efavirenz/tenofovir/FTC) for three years. I don't miss any doses and have an undetectable viral load. However, my CD4 count is still only 150. What's going on?

Benjamin Young, M.D., Ph.D., responds in the "Choosing Your Meds" forum
HIV-Positive Mother: Can We Have a Negative Baby?
My girlfriend tested positive when she was pregnant with our baby. It's now been a year and a half and the baby and I are still negative. Is this possible?

Richard Cordova responds in the "Safe Sex and HIV Prevention" forum