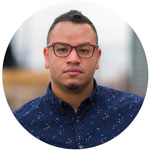 Hello Readers,

Ever believe one thing and then hear something that makes you rethink what you think you know? A lot of the articles in this week's newsletter may just do that, whether it's a recap of a study on life expectancy for people living with HIV, or an article about the HIV prevention benefits of only sleeping with positive men on treatment. Enjoy.

Yours,

Mathew Rodriguez
Editorial Project Manager, TheBody.com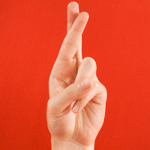 Life Expectancy in Some People With HIV Exceeds Average

Life expectancy and mortality are often on the minds of people newly diagnosed with HIV or looking to start treatment. A new study on those topics has some surprising results.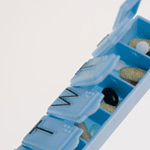 New Health Plan? 5 Tips on How to Get Your HIV Meds on Time
Unfortunately, whether or not your meds get into your hands could come down to one all-important factor: how proactive you are. Here are some tips on how to make it happen.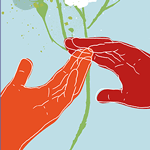 Healing Touch and Melting Stress
Whether it's a comforting hug or a steady hand, human interaction through touching is a potent weapon against stress, Gordon Waselnuk suggests.


More Headlines on HIV & Your Health:

Jimmy Mack (From Oyster Bay, N.Y.) on "The News"

"What a beautifully written article, you have a gift! Valentine's Day 2014 marks 27 years since I tested HIV+ and I've chronicled my journey in a blog on this site. What a long, strange trip it's been! Good luck and God Bless you my friend. Please, keep writing!!!"

Join the discussion on this article!
Man Confesses HIV-Positive Status on YouTube (Video)

Making the decision to disclose your HIV status is a big deal -- so why not do it in a big way? Nolan Hill used YouTube as a way to tell his story of coming out as gay and HIV positive.



Fuck Poz Guys!
Want to stay HIV negative? "Limit your condomless sex to poz guys and avoid condomless sex with casual negative partners," writes Marc-André LeBlanc.


More Perspectives & Opinions: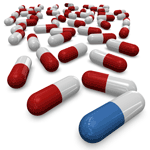 Many types of medications can save or improve lives, but they can also have unintended consequences. Side effects of meds (whether for HIV or some other condition) can be mild or life altering, horrible or even pleasurable; some people living with HIV never experience any at all. Whether you've worried about side effects or dealt with them firsthand, it seems like everyone's got a story about them. We want to know about yours.

To share your "side effects" story, write it out in 1,000 words or fewer, or film a YouTube video, and email it to mrodriguez@Thebody.com. Many readers' stories will be posted on TheBody.com!
Dave R.: Please Don't Leave Me Because I Need You -- An HIV Take on Separation Anxiety

"It's a sad fact of life but somehow those who have a fear of being abandoned come over as 'weaker' than those who have a fear of attachment."



Candace Y.A. Montague: Safer Sex Advice From Dr. Rachael Ross
"I have enlisted the help of a 'sexpert' to explain how safer sex eases the mind and makes intimacy 10 times more fun."



Justin B. Terry-Smith: Discussing Living With HIV and My Fears on Spill Da Tea With Shi-Queeta-Lee (Video)
"When I found out that I was HIV positive, I was devastated. The first thought I thought was that I was not going to be able to have children and that killed me."
How do everyday people living with HIV balance taking their meds alongside all of life's other challenges? Watch for yourself in our video series "A Day in the Life," which was recognized with the Excellence in Multimedia Award from the National Lesbian & Gay Journalists Association.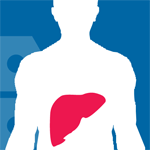 Frequently Asked Questions About Hepatitis C

Our resident expert, Lynn Taylor, M.D., provides easy-to-digest info and down-to-earth guidance on a wide range of issues related to hep C testing, transmission and treatment.



Hope for Better LGBT Health Trends Emerges as U.S. Policy Changes
A new report from the Henry J. Kaiser Family Foundation discusses the myriad ways that changes in law and policy have an impact on LGBT health.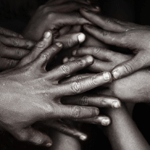 Wide Range of Factors Contribute to High HIV Risk Among Black MSM in the U.S.
How do unemployment and lack of access to health care increase risk for HIV among black men who have sex with men (MSM)? A new study elaborates.


More Research & Treatment News Headlines:

Wish there was an easy way to stay up on the latest developments in HIV/AIDS from the comfort of your own Facebook page? Sure, we all do!

Tune in to TheBody.com's Facebook page for highlighted stories and breaking news you can quickly share with others. And while you're there, consider clicking the "Like" button to show how much you care!

To those of you who want us in spurts of 140 characters or less, we've also got a Twitter feed -- where we now have 10,000 followers -- that you can follow for a constant stream of HIV/AIDS updates throughout the day: @TheBodyDotCom. Stop by and say hello, won't you?
Pop Superstar Rihanna Joins MAC AIDS Fund to Fight HIV/AIDS (Video)

Rihanna is known for being the best-selling artist of the digital music era, but now she has another role: HIV/AIDS advocate.



Trans Activism Gets Attention it Deserves at Global AIDS Gathering
Over a weekend in Cape Town, South Africa, activists at the International Conference on AIDS and STIs also spoke about sex worker rights, especially for the transgender population.


More HIV Community News & Features: