How Can I Gain Weight Healthily?
I'm having trouble putting on weight. I've tried Egrifta (tesamorelin), but it gave me a really bad rash. What are some other options for putting on healthy weight?

Nelson Vergel responds in the "Nutrition and Exercise" forum



Can Supplements Help Reduce Treatment Side Effects?
Can I take supplements such as a multivitamin, glucosamine, salmon oil and milk thistle, in order to reduce the side effects of HIV treatment?

Benjamin Young, M.D., Ph.D., responds in the "Choosing Your Meds" forum



Valentine's Day for Women Living With HIV -- Finding Your Heart, Soul and Voice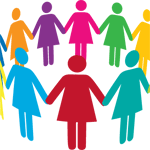 This group of HIV-positive women offers insight into finding love while living with HIV. It starts with helping your relationship with yourself flourish.
Is My Partner's Status Making Him Emotionally Unstable?
I have met an HIV-positive man who I like very much and want to be with. But I'm scared he's rushing into this because I've accepted his status and many other times he's been rejected. After only two weeks, he said he loves me and wants to spend his life with me, even inviting me to move in with him. But now three days ago, he emails me telling me to move on and to find someone better. What should I do? Is he emotionally unstable because of his status or is it just part of his personality?

David Fawcett, Ph.D., L.C.S.W., responds in the "Mental Health and HIV" forum
Will the Company Doctor Reveal My Status to My Employer?
I have to see the company doctor before I can go back to work. However, I don't want anyone to know about my HIV status. Will the doctor tell my work place?

Jacques Chambers, C.L.U., responds in the "Workplace and Insurance Issues" forum
Christopher (From Cleveland, Ohio) on "YouTube User Confesses HIV-Positive Status in Video"

"I too remember that cold dark room, the fear and the loneliness that would follow. Almost 20 years later, some of those same feelings still resonate and some will always be there. It's what we do with them that make us stronger people today."

Read the rest of this comment and join the discussion on this article!
Can I Take My Meds a Little Later in the Evening?
Can I start taking my meds a little later than normal? After taking them, I feel tired and go to bed pretty early, so can I start taking them right before bedtime instead?

Benjamin Young, M.D., Ph.D., responds in the "Choosing Your Meds" forum



Could a Three-Week Drug Holiday Cause Resistance?
I have been HIV positive for 10 years and on treatment for five. My last CD4 count was above 400 and my viral load was undetectable. However, due to traveling I have not taken my meds for three weeks. I'm back now and started up again, but could the three-week break have caused resistance?

Keith Henry, M.D., responds in the "Managing Side Effects of HIV Treatment" forum
What Does Protein in Urine Indicate?
I suffer from severe anxiety and stress, and during a doctor's visit they found protein in my urine that needed additional testing. Could this be a temporary thing because of stress? Or is this something to do with my diet?

Nelson Vergel responds in the "Aging With HIV" forum



Trying to Stay Away From People Who Are Sick During "Sick Season"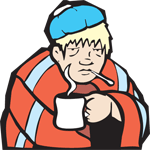 "When my husband gets sick (which is all the time) I avoid him like the plague. I keep Myles, my son, away and sometimes I sleep in Myles' room to avoid being breathed on."
CROI 2014: What Research to Look Out For
What new research can we anticipate from this year's CROI (Conference on Retroviruses and Opportunistic Infections)? Are there any game changers coming our way?

Nelson Vergel responds in the "Nutrition and Exercise" forum



I Am My Brother's and Sister's Keeper! Fight HIV/AIDS!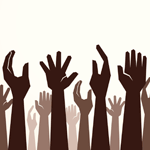 February is Black History Month and the month of National Black HIV/AIDS Awareness day. In this op-ed, Gina Brown discusses how NBHAAD is centered around the idea of the black community mobilizing to care for each other.
Just Tested Positive: Scared and Alone
(A recent post from the "I Just Tested Positive" board)

I am 19 years old and really scared. I went to the hospital and they tested me for HIV and it came back reactive. I'm so confused because I've always been safe because I knew HIV was a reality. Now that I know I may have it, I'm just terrified and what I've been reading online isn't helping. How do I deal with this all by myself, because I don't have the heart to tell my family?

-- ChrisBakerz

Click here to join this discussion, or to start your own!

To do this, you'll need to register with TheBody.com's bulletin boards if you're a new user. Registration is quick and anonymous (all you need is an email address) -- click here to get started!
What's the Difference Between CD4 and CD8 Cells?
What are CD8 cells and how are they different from CD4 cells? Also, what's considered a normal CD4 and CD8 count?

Mark Holodniy, M.D., F.A.C.P., C.I.C., responds in the "Understanding Your Labs" forum



Why Should I Start Treatment Early?
I was recently diagnosed with HIV, with a CD4 count of 562 and a viral load of 2025. My doctor has prescribed me Atripla (efavirenz/tenofovir/FTC), but says it's up to me when I want to start. My diagnosis was pretty early, so should I start now or wait?

Benjamin Young, M.D., Ph.D., responds in the "Choosing Your Meds" forum
What's the HIV Risk From a Condom Slip?
While having sex with an HIV-positive woman, the condom slipped for about 10 seconds. Her viral load was 120 at the time and I also took PEP (post-exposure prophylaxis) afterwards. Was I at risk?

Lisa B. Hightow-Weidman, M.D., M.P.H., responds in the "Safe Sex and HIV Prevention" forum



Getting the News About my HIV Status

"My father made a point to give me a big hug when he dropped me off, and even called me 10 minutes later, just to tell me: 'You are loved.'"