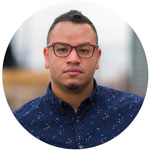 Hello Readers,

There's a lot of love in this newsletter. First, let's welcome TheBody.com's newest blogger, Ben B., who tells the story of his diagnosis in his first blog entry, "The News." He talks about the love he received from his father upon finding out his positive status.

Also, with Valentine's Day around the corner, we have two new features -- one for gay men, one for women -- that offer advice on romance, acceptance and dealing with stigma while living and loving with HIV.

Lovingly,

Mathew Rodriguez
Editorial Project Manager, TheBody.com
Ben B.: The News

"He made a point to give me a big hug when he dropped me off, and even called me 10 minutes later, just to tell me: 'You are loved.'"



Brooke Davidoff: An HIV-Anniversary ER Trip During Sick Season
"When my husband gets sick (which is all the time) I avoid him like the plague. I keep Myles, my son, away and sometimes I sleep in Myles' room to avoid being breathed on."



Reggie Smith: Two Sick People in Bed -- Relationship or Hospital?
"We all bring 'emotional baggage' to our relationships, but without tools for healing and dealing with issues as they arise, we are liable to let our emotions determine our words and actions."



Justin B. Terry-Smith: My Husband and I Adopt a Son (Video)
"When I became HIV positive I thought to myself, 'I will never have a child.' Every time I saw children with their parent playing, walking hand in hand, giggling, just being a family, it hurt, it hurt me to my soul."
Dustin (From Missouri) on "Hell YES (Today Is Mine)"

"I hope I get good news when I go back to see the doctor later this month. I've been on Stribild since October. In December they said it was looking good, but will wait until they take labs again."

Read the rest of this comment and join the discussion on this article!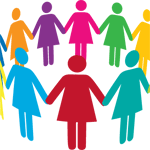 Valentine's Day for Women Living With HIV: Finding Your Heart, Soul and Voice (Video)

This group of HIV-positive women offers insight into finding love while living with HIV. It starts with helping your relationship with yourself flourish.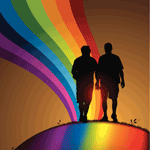 Gay Men, HIV and Valentine's Day: Disclosure, Openness and Self-Love
Valentine's Day can be an emotional day whether you're positive or negative, single or committed. These six gay men have a few words of advice to share about dating, stigma and acceptance based on their personal experiences.


More Perspectives & Opinions:

How do everyday people living with HIV balance taking their meds alongside all of life's other challenges? Watch for yourself in our video series "A Day in the Life," which was recognized with the Excellence in Multimedia Award from the National Lesbian & Gay Journalists Association.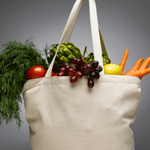 You Are What You Eat!

Whether you eat to live or live to eat, what you put in your body has a huge impact on your health.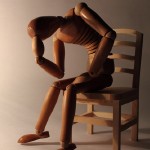 Ask the Experts: Anxiety
HIV is a disease that affects the body and mind, but many non-HIV-related factors can contribute to stress for people living with HIV, too.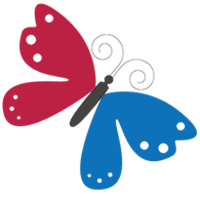 How to Thwart a Thyroid Problem
When the small gland at the base of the neck doesn't function properly, it can contribute to fertility problems, heart disease, diabetes, arthritis and many other health problems.
Wish there was an easy way to stay up on the latest developments in HIV/AIDS from the comfort of your own Facebook page? Sure, we all do!

Tune in to TheBody.com's Facebook page for highlighted stories and breaking news you can quickly share with others. And while you're there, consider clicking the "Like" button to show how much you care!

To those of you who want us in spurts of 140 characters or less, we've also got a Twitter -- where we now have 10,000 followers -- feed you can follow for a constant stream of HIV/AIDS updates throughout the day: @TheBodyDotCom. Stop by and say hello, won't you?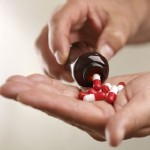 Obama's "Extreme" Views May Limit HIV Drug Access in Asia, amfAR Warns

The Trans-Pacific Partnership is considered by activists to be a huge threat to access to affordable HIV drugs. Recently, some leaked documents have brought light to its inner workings.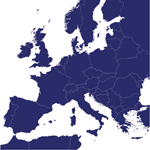 New HIV Cases Rise Sharply Among Gay Men in Poland
Why has there been a 13.5-fold increase in HIV infections in Poland -- and a 40-fold increase in the capital region -- in the past decade?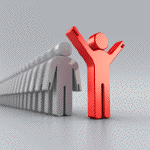 Using Email Services to Keep Up-to-Date With HIV and Hepatitis C
Because you're reading this email, you already know that one of the best tools you can use to stay updated on viral news arrives in your electronic inbox. Here are some other email services to try.


More HIV Community News & Features:

A growing number of people have taken a stand against stigma -- and for supporting other people with HIV -- by sharing the story of their HIV diagnosis in our Day One With HIV series.

Want to share your own Day One With HIV story? Whether it happened last week or 30 years ago, we'd love to hear from you. Write out your story (1,000 words or less, please!), or film a YouTube video, and email it to mrodriguez@Thebody.com. In the coming months, we'll be posting readers' Day One stories in our HIV/AIDS Resource Center for the Newly Diagnosed!
HIV/STD TRANSMISSION, EDUCATION & TESTING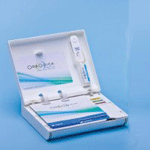 HIV Home-Based Testing: Potential Benefits and Ongoing Concerns

Where are they available? Are they accurate? How do they work? These and more questions about at-home testing are answered in this overview from CATIE.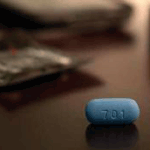 Moving PrEP Into Practice: An Update on Research and Implementation
We all have ongoing questions about HIV pre-exposure prophylaxis (PrEP), the newest prevention tool on the block. CATIE offers this thorough rundown of what we know to date about PrEP's strengths, weaknesses and unanswered questions.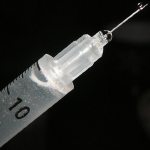 New Guidelines for Harm Reduction Programs Promote Needle Distribution
Needle exchange and needle distribution programs are essential parts of an HIV-prevention landscape, according to these new harm reduction guidelines from the World Health Organization.


More HIV/STD Transmission, Education & Testing Headlines: