Is Soy Safe for People Living With HIV?
I just started meds two weeks ago and have somewhat adjusted. I work out, but recently I started drinking soy milk instead of taking protein supplements for muscle building. Is this safe? What are other alternatives?

Nelson Vergel responds in the "Nutrition and Exercise" forum



Will Lemon Juice Help Boost My Immune System and Cleanse My Liver?
Would drinking a cup of fresh squeezed lemon juice during breakfast each day affect my meds? Does lemon juice help strengthen the immune system and cleanse the liver?

Benjamin Young, M.D., Ph.D., responds in the "Choosing Your Meds" forum



Getting Poked: An Annual Flu Shot and Living With HIV

Have you gotten your annual flu shot? You may think spring is on its way, but February is still flu season. Blogger Ria Denise discusses her experience getting her annual flu shot and why it's so important for people living with HIV.
I'm Positive but Don't Know My Partner's Status
I've been diagnosed for 13 years now. I've also been with my partner for 12 years, but I don't know his status. We've never tested together or spoken about our statuses. Could I have unknowingly infected him even though I'm on treatment? Should I talk to him about it?

Shannon R. Southall responds in the "Safe Sex and HIV Prevention" forum



The Sound and Fury of the HIV Prevention Pill Debate (and the Facts to Win It)

"If you are in a mixed-status relationship, there's an HIV prevention pill that you should know more about. If you're trying to wrap your head around both sides of the argument, Mark S. King goes through the facts that could help you and your partner make a decision about what's best for each other's health.
Can People Living With HIV Obtain Long-Term Care Insurance?
I am 50 and have been positive for 10 years. My HIV-negative siblings are all buying long-term care (LTC) insurance. Can people living with HIV buy this too?

Jacques Chambers, C.L.U., responds in the "Workplace and Insurance Issues" forum
Jack and Berry (From Fort Lauderdale, Fla.) on "Please Don't Ask Me to Say I Love You: An HIV Take on Commitment Phobia"

"This was us just two years ago. I was afraid of commitment and Berry was terrified I'd dump him. Lucky for us, we saw what was happening before it was too late and were able to see the relationship for what it was -- two people in love. It took a long time, but now we're planning to get married. There are no guarantees for the future but if you know that and take it one step at a time, you can get through, as long as you know how the other is feeling and that you're just as likely to crash as the partner."

Read the rest of this comment and join the discussion on this article!
Can I Stop Taking Meds Soon After Starting Them?
I was diagnosed in June with an undetectable viral load. Last month, my viral load went up to 70, so my doctor started me on treatment. I only took the meds for three days before seeing another doctor, who told me I should not have started meds yet. Is it safe to stop treatment after only three days?

Benjamin Young, M.D., Ph.D., responds in the "Choosing Your Meds" forum



Can I Cut My Pills in Half to Take Half Doses?
I started treatment eight years ago, but because of the side effects I haven't taken any for almost six years. My CD4 count is low and I don't know my viral load. I want to start treatment again, but the side effects are very bad. Can I take fewer drugs or cut pills in half to take half doses?

Keith Henry, M.D., responds in the "Managing Side Effects of HIV Treatment" forum



When It Comes to HIV Treatment Success, More Pills, More Problems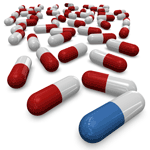 How many pills do you take every day to treat your HIV? That number might have a significant impact on the success of your regimen.
Where Can I Get Facial Fillers?
I am interested in getting PMMA (polymethyl-methacrylate, also known as Articol, Artefill or Metacrill) injections to restore the fat in my face and buttocks. Who would you say are the best doctors for this? Where can I get more information?

Nelson Vergel responds in the "Aging With HIV" forum
Should I Switch Treatment Regimens Based on Early Study Results?
I read about a recent study that shed some light on how HIV kills immune cells. To me, these results indicate that an integrase inhibitor would help someone whose CD4 count doesn't seem to increase. I fit this category -- low CD4 count, despite having an undetectable viral load and being adherent to meds. Should I consider switching to an integrase inhibitor?

Benjamin Young, M.D., Ph.D., responds in the "Choosing Your Meds" forum
Where Can I Get Cheap Health Insurance?
(A recent post from the "Living With HIV" board)

I recently lost my insurance and had my Ryan White CARE meeting this morning. They basically told me I need to apply for insurance through the Affordable Care Act (ACA), which isn't going to pay for anything other than non-generic drugs anyway. I'm being thrown through every loop there is. Where can I get insurance? I only have four days left of meds!

-- cm82391

Click here to join this discussion, or to start your own!

To do this, you'll need to register with TheBody.com's bulletin boards if you're a new user. Registration is quick and anonymous (all you need is an email address) -- click here to get started!
Is My CD4/CD8 Ratio Too Low?
I'm 49 years old and doing well on Atripla (efavirenz/tenofovir/FTC) for 10 years now. I have an undetectable viral load and high CD4 count. However, my concern is that my CD4/CD8 ratio is too low. At last testing, my ratio was .76. Is this considered normal? What numbers should I be looking out for?

Mark Holodniy, M.D., F.A.C.P., C.I.C., responds in the "Understanding Your Labs" forum



Why Are Viral Load Tests Important?
Last time I checked my CD4 count, it was at 424. Is there a need for me to check my viral load? Why does this number matter?

Benjamin Young, M.D., Ph.D., responds in the "Choosing Your Meds" forum



How Your Race Affects the Conversation You Have With Your HIV Doctor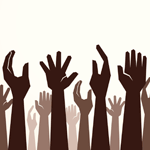 Do factors like race affect the way that doctors interact with their patients and, ultimately, the quality of the care they give?
Are Test Results at Three Months Conclusive?
Three months ago, I had sex for the first time in my life. It was unprotected vaginal sex, twice in one night. I felt stupid for not using protection. Today, I got tested and the result was negative. Is this conclusive?

Shannon R. Southall responds in the "Safe Sex and HIV Prevention" forum