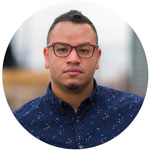 Hello Readers,

Our Blog Central and Perspectives sections this week are chock full of different viewpoints that all relate back to one common theme: struggle. Whether it's the struggle to stay healthy, the struggle to be open about your HIV status or the struggle against stigma, as one of our featured op-eds says: "I am my brother's and sister's keeper!" And we must all watch out for each other.

Yours,

Mathew Rodriguez
Editorial Project Manager, TheBody.com
Ria Denise: An Annual Flu Shot and Living With HIV

"My plans were to get a shot at my next visit to my infectious disease doctor but during my last visit, I was informed that their supply had not arrived. I got sick right after that: nasty cough, no voice, achy, ya know, the usual symptoms."



Mark S. King: The Sound and Fury of the HIV Prevention Pill Debate (and the Facts to Win It)
"Surely anyone who lived through the horror of early AIDS would thank God that a new prevention strategy exists that doesn't rely upon condoms alone."



Brian Ledford: Hell YES (Today Is Mine)
"Well the results are in ... (drumroll please) ... I AM UNDETECTABLE!"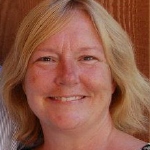 Lynda Arnold: We All Fall, and We All Get Up
"Somehow my legs got twisted under me and I missed the gap between the car and the curb and landed face down on a very busy sidewalk."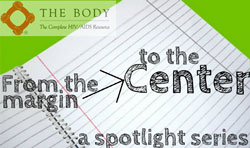 While HIV can happen to anyone, it does hit some communities harder than others. HIV often proliferates in groups whose members' identities are already somehow stigmatized or marginalized. But some communities are marginalized within the HIV realm..

This spotlight series is a chance for members of some of these groups, the margins of the margins, to come into the center -- to tell their stories, and bring much-needed attention to their communities' concerns. Not all of these pieces are specifically about HIV, but all serve to amplify voices from HIV-affected groups that you may not hear from very often.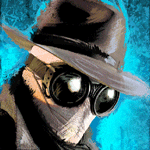 Quietly Watching: On Living With HIV as a Heterosexual Man

"Michael James," a heterosexual man living with HIV, discusses how, when living with HIV, not everyone can be an activist or even open with his status. Is the reward of being open worth the risk?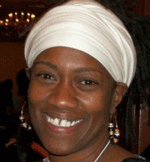 I Am My Brother's and Sister's Keeper. Fight HIV/AIDS!
National Black HIV/AIDS Awareness Day is Feb. 7, 2014. In this op-ed, Gina Brown discusses how NBHAAD is centered around the idea of the black community mobilizing to care for each other.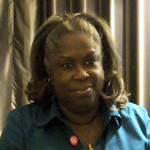 Stepping Up to HIV Stigma in the U.S. South (Video)
Monica Johnson has faced down every form of stigma in her small Deep South town, from being asked to leave town to having her son denied entry into a school. Thankfully, the word "No" fuels her.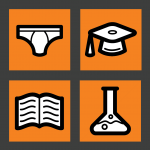 Promiscuous Gay Nerd: "If You Use It, Test It!" Toward a Gay Men's Sexual Health Standard of Care
After a visit for a routine STI screening where he was forced to identify his anus as a cervix for testing purposes, this promiscuous gay nerd is asking about a standard for gay men's sexual care.


More Perspectives & Opinions:

James (From Denver) on "Take Two Pills and Call Your Pharmacist in the Morning"

"Thanks for this article. My pharmacist at Walgreens is already a great help. She watches all of my medications and makes sure one does not have a negative effect on the other. My HIV treatment takes precedent, all other medications must interact favorably. I think this is an excellent idea -- and I agree an underused partner in the treatment process."

Join the discussion on this article!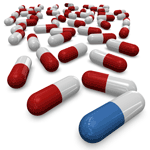 When It Comes to HIV Treatment Success, More Pills, More Problems

How many pills do you take every day to treat your HIV? That number might have a significant impact on the success of your regimen.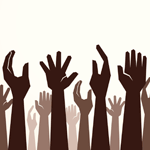 How Your Race Affects the Conversation You Have With Your HIV Doc
Do factors like race affect the way that doctors interact with their patients and, ultimately, the quality of the care they give?


More Headlines on HIV & Your Health:

Wish there was an easy way to stay up on the latest developments in HIV/AIDS from the comfort of your own Facebook page? Sure, we all do!

Tune in to TheBody.com's Facebook page for highlighted stories and breaking news you can quickly share with others. And while you're there, consider clicking the "Like" button to show how much you care!

To those of you who want us in spurts of 140 characters or less, we've also got a Twitter feed you can follow for a constant stream of HIV/AIDS updates throughout the day: @TheBodyDotCom. Stop by and say hello, won't you?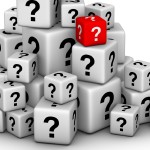 Voluntary Medical Male Circumcision: Exciting News, Lagging Data

Male circumcision in Africa appears to have reached a major milestone, marking an important step toward curbing the spread of HIV. So why hasn't there been a public announcement? AVAC explores the issue.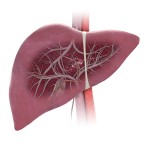 What's the Best Way to Measure Liver Damage?
Fibrosis, or liver scarring, is the main health threat for people with hepatitis C. But doctors often have a very different idea of which tests are best at assessing liver damage.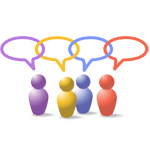 Support Program Improved Hepatitis C Treatment Results, Cost-Effectiveness
We all know that medicine can help fight illness, but what about non-medical treatment, like support systems? A new study looks at support as a factor in hep C virologic outcomes.


More Research & Treatment News Headlines: