Where Has My Appetite Gone?
Since starting treatment, I have noticed that I'm developing an intolerance to certain fruits. This includes apples and pears. Also, I have no appetite for heavy meals. Is this normal?

Nelson Vergel responds in the "Nutrition and Exercise" forum



Can I Take Viagra While on HIV Meds?
Are there any interactions between Viagra and Sustiva (efavirenz, Stocrin)? Can I take them together?

Benjamin Young, M.D., Ph.D., responds in the "Choosing Your Meds" forum



Take Two Pills and Call Your Pharmacist in the Morning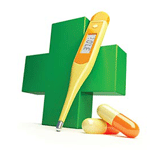 The U.S. health department is beginning to tout pharmacists as the best weapon in a person's arsenal during HIV treatment -- it's called medication therapy management.
Why Shouldn't Mixed-Status Couples Get Married?
I was diagnosed about a year ago during an immigration medical test. Because of my status, my application was denied and I lost my fiancée. Now I have a new woman in my life who knows my status. She is negative and wants to get married. However, for some reason my doctor is against this. Why would he object to me marrying someone negative? What are the chances of me transmitting the virus to her?

Shannon R. Southall responds in the "Safe Sex and HIV Prevention" forum



Is the HIV Prevention Pill Safe?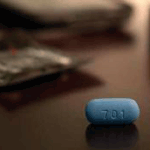 "If we are serious about addressing those who are at greatest risk of becoming infected with HIV then we must embrace new technologies such as PrEP [pre-exposure prophylaxis]."
Can I Still Get ADAP if I Move to Another State?
I live in New Jersey and get my meds from a state program. However, now I want to move to a warmer state. How would I get my meds if I were to move?

Jacques Chambers, C.L.U., responds in the "Workplace and Insurance Issues" forum
Les (From San Diego, Calif.) on "Iowa Supreme Court Will Review Nick Rhoades' HIV Criminalization Case"

"There is no utility in mandatory disclosure. It doesn't 'prevent' anything, and any attempt to claim otherwise ignores both science and common sense. When you talk about people's 'right to know' if a person is HIV positive in the absence of a legitimate prevention argument, what you're really talking about is a desire to segregate people simply for having been diagnosed."

Read the rest of this comment and join the discussion on this article!
Can I Take My Meds All at Once?
I take Viread (tenofovir) once in the morning, Epivir (lamivudine, 3TC) twice a day and Sustiva (efavirenz, Stocrin) right before bed. Would it be safe for me to take them all at once instead?

Benjamin Young, M.D., Ph.D., responds in the "Choosing Your Meds" forum



Should I Switch to a Simpler Regimen Even Though My Current Regimen Works Well?
I've been on Isentress (raltegravir) and Truvada (tenofovir/FTC) for two and a half years and doing really well. However, I'm thinking about simplifying my regimen and switching to Tivicay (dolutegravir). Do you think it would be smart for me to switch?

Keith Henry, M.D., responds in the "Managing Side Effects of HIV Treatment" forum



Early Treatment May Have Later Health Benefits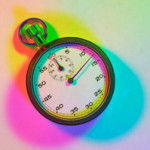 Researchers are finding that the key to successful treatment is intricately tied to the primary HIV infection stage, before your body begins producing antibodies to fight the infection.
Can HIV Meds Cause Lactose Intolerance?
It's strange that I started developing lactose intolerance after starting Atripla (efavirenz/tenofovir/FTC). Is this common?

Keith Henry, M.D., responds in the "Managing Side Effects of HIV Treatment" forum
Will There Be a New Formulation for Atripla?
I read about a study which showed that Sustiva (efavirenz, Stocrin) was just as effective in smaller doses, about a third less than current doses. Additionally, there's another study showing similar results for Viread (tenofovir). Since both of these drugs are found in Atripla (efavirenz/tenofovir/FTC), do you think we will have a new formulation for Atripla soon?

Benjamin Young, M.D., Ph.D., responds in the "Choosing Your Meds" forum



The State of the Union is Strong, but We Must Work to End HIV/AIDS in Black America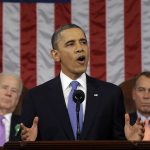 Though President Obama discussed several social determinants that fuel HIV -- poverty, income and health care -- he never explicitly mentioned HIV/AIDS, Phill Wilson of Black AIDS Institute points out.
How Can I Truly Connect With Others and Save My Marriage?
(A recent post from the "Gay Men" board)

Since I was 19, I have had the desire to have emotionless, anonymous sex with strangers, even while having a boyfriend. Now I've been with my husband for nine years, but we don't have sex. I still continue to seek the thrill of being with someone new. I feel this behavior has prevented me from really making love. What's more, after my diagnosis, I pulled away emotionally from my husband even more and we continue in the unhealthy circle of sleeping with other people and not appreciating each other. What can I do?

-- Canadaboi23

Click here to join this discussion, or to start your own!

To do this, you'll need to register with TheBody.com's bulletin boards if you're a new user. Registration is quick and anonymous (all you need is an email address) -- click here to get started!
What Does a High CD4 Count, but Low CD4 Percentage Indicate?
I always read any CD4 count over 500 is considered a sign of a healthy immune system. However, I also read that CD4 percentage is a better indicator. For example, is a CD4 count of 600 good when my CD4 percentage is 21%? What's going on when my CD4 count is high but percentage is low?

Mark Holodniy, M.D., F.A.C.P., C.I.C., responds in the "Understanding Your Labs" forum



Can CD4 Count Increase Without Meds?
My wife is positive. Her CD4 count is 530 and CD4 percentage is 18%. Are these numbers OK? How long can she maintain or increase this without meds?

Benjamin Young, M.D., Ph.D., responds in the "Choosing Your Meds" forum
What Are My Odds of Contracting HIV Through Oral Sex?
I had oral sex with a guy, but he didn't ejaculate in my mouth. He also went down on me. Am I at any risk of getting HIV? Should I get tested?

Shannon R. Southall responds in the "Safe Sex and HIV Prevention" forum



And What About Dating With HIV?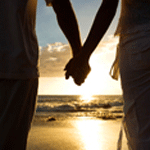 "People think being this famous woman with AIDS means that I'm not lonely, but at the end of the day I still come home to myself."