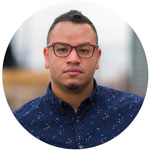 Hello Readers,

TheBody.com is a family. Our family includes not only those of us who work here, but each and every one of you. Sadly, one of our office family members is moving on to pursue a new job with PWN-USA, a wonderul organization dedicated to the care of people living with HIV/AIDS.

Because we are a family, where we work makes no difference to how much we matter to each other. In that spirit, I would like to congratulate Olivia Ford, our executive editor (and my supervisor!) as she enters the next stage of her phenomenal career. We're saddened to see her go, but excited to see her grow.

To our family members,

Mathew Rodriguez
Editorial Project Manager, TheBody.com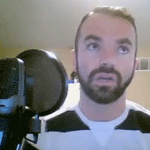 Aaron Laxton: HIV Prevention and "Click It or Ticket" -- Are New Devices Safe?

"If we are serious about addressing those who are at greatest risk of becoming infected with HIV then we must embrace new technologies such as PrEP [pre-exposure prophylaxis]."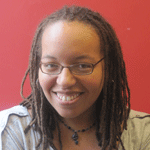 Olivia Ford: Missouri Youth Faces Stiff Sentence Under HIV Criminalization Law
"Disclosure of one's HIV status is nothing if not fraught with complexity. There are myriad reasons, very human ones, why a person might not disclose that have nothing to do with intent to harm others."



Rae Lewis-Thornton: Being Deliberate in 2014
"I started to think about living versus being alive. I've got to admit, some days in my past, I was just alive and not really living."



Brian Ledford: Look Back
"I really started to think about what kind of mark I would leave on this world and to be honest, thinking about this just made me more depressed at the time."


More Headlines From HIV/AIDS Blog Central:

A growing number of people have taken a stand against stigma -- and for supporting other people with HIV -- by sharing the story of their HIV diagnosis in our Day One With HIV series.

Want to share your own Day One With HIV story? Whether it happened last week or 30 years ago, we'd love to hear from you. Write out your story (1,000 words or less, please!), or film a YouTube video, and email it to mrodriguez@thebody.com. In the coming months, we'll be posting readers' Day One stories in our HIV/AIDS Resource Center for the Newly Diagnosed!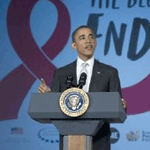 The State of the Union Is Strong, but We Must Work to End HIV/AIDS in Black America

Though President Obama discussed several social determinants that fuel HIV -- poverty, income and health care -- he never explicitly mentioned HIV/AIDS, Phill Wilson of Black AIDS Institute points out.



Dallas Buyers Club Considered
Writer Anthony Easton gets past the shine of Dallas Buyers Club's awards and discusses what it's about, what it's trying to say, and where it fails.


More Perspectives & Opinions:

William (From New Jersey) on "And What About Dating? Pt. 2"

"Thank you, Miss Rae. I was diagnosed in 2010 HIV+. I am finally going to take a chance on dating, four years later. I am 'undetectable' for three years and [have] 1200 T cells, whatever all that B.S. means. Very healthy with very little side effects from my poison of choice, Atripla. Your story, from a beautiful, intelligent woman, has inspired me."

Read the rest of this comment and join the discussion on this article!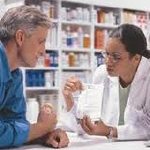 Take Two Pills and Call Your Pharmacist in the Morning

The U.S. health department is beginning to tout pharmacists as the best weapon in a person's arsenal during HIV treatment -- it's called medication therapy management.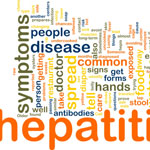 Prevalence of Hepatitis C Found to Vary Widely Among Hispanics
If you are Latino, your risk of having hepatitis C may be related to your specific country of origin, according to a new study.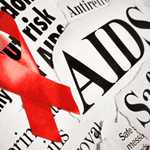 In the 32nd year since the first officially recorded cases of AIDS, we still have no cure, no universal access to HIV care, no widespread equality for all people living with or at risk for HIV and no elimination of HIV stigma. But, we're getting closer.

TheBody.com's 2013 Year in Review Series will show you just how much closer we got in 2013. We've recapped the biggest stories and most noteworthy developments of the year in HIV -- and pulled together a collection of thoughtful blogs and perspectives on how our community has changed this year.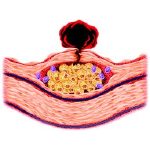 Alcohol Abuse May Trigger Life-Threatening Inflammation in People With HIV

While HIV meds have done some miraculous things for many people, there are many factors that get in the way of successful treatment -- and alcohol abuse is one of them.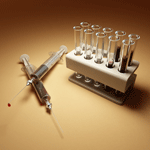 Immunity Project Working to Develop HIV Vaccine
A unique partnership seeks to develop a free HIV vaccine that would "turn everyone into an elite controller by training the immune system to attack the right targets," Positively Aware reports.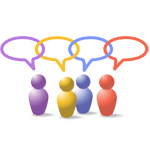 Using Facebook to Help Trace and Control the Spread of an Outbreak of Syphilis
For once, can we use Facebook to make sure that something does not go viral?


More Research & Treatment News Headlines:

Wish there was an easy way to stay up on the latest developments in HIV/AIDS from the comfort of your own Facebook page? Sure, we all do!

Tune in to TheBody.com's Facebook page for highlighted stories and breaking news you can quickly share with others. And while you're there, consider clicking the "Like" button to show how much you care!

To those of you who want us in spurts of 140 characters or less, we've also got a Twitter feed you can follow for a constant stream of HIV/AIDS updates throughout the day: @TheBodyDotCom. Stop by and say hello, won't you?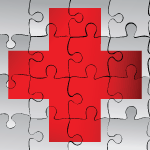 Up the ACA Creek -- With a Paddle

If you still haven't signed up for a new health plan through healthcare.gov and aren't sure how to navigate these confusing waters, you're not alone. This guide from Positively Aware provides a boatload of helpful advice.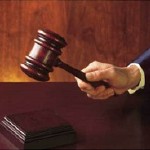 Iowa Supreme Court Will Review Nick Rhoades' HIV Criminalization Case
This development is the latest turn in the already-long story of an HIV-positive man who was prosecuted for not disclosing his status to a sexual partner.



Jeremiah Johnson of Treatment Action Group Discusses His Work in Prevention
He's the very first person in charge of prevention over at Treatment Action Group, charged with national and global prevention policy. In this interview, he shares what brought him to HIV prevention work.


More HIV Community News & Features: