Are Protein Supplements Safe For People Living With HIV?
I go to the gym about five times a week and my trainer advised me to take protein supplements. However, he doesn't know about my HIV status. Would it be safe for me to use whey protein supplements? Would they have any negative effect on my meds, viral load or CD4 count?

Nelson Vergel responds in the "Aging With HIV" forum



How Do I Overcome Fatigue?
I was diagnosed in 1986. I'm on meds, with an undetectable viral load and CD4 count of 600. However, I usually get tired and lack energy. My ability to live and work normally has noticeably diminished in the last five years. Is this from having HIV for 28 years and taking meds for 24 years? What can I do?

Benjamin Young, M.D., Ph.D., responds in the "Choosing Your Meds" forum



Nelson Vergel on Starting Your Journey With HIV (Video)

Longtime HIV survivor, research advocate and forum expert Nelson Vergel couldn't believe how many newly diagnosed HIV-positive people make uninformed decisions due to lack of support. He produced this video (in English and Spanish!) as a guide to the most important things to know after hearing the news.
Is Unprotected Oral Sex Safe?
I'm an HIV-positive woman with an undetectable viral load. I'm on meds and do not have any other STIs (sexually transmitted infections). My partner is negative and we always use condoms, except for oral sex. What are the odds of transmission in this case?

Shannon R. Southall responds in the "Safe Sex and HIV Prevention" forum



Please Don't Leave Me Because I Need You: An HIV Take on Separation Anxiety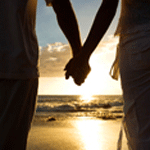 "If you're positive and the other is negative, your fears of a relationship breakdown can become a self-fulfilling prophecy," writes Dave R. in a two-part blog series about two different, but related, relationship styles.
Can I Be Fired While On Medical Leave?
Can an employer fire someone who is on medical leave before the date the doctor says it's OK to return to work?

Jacques Chambers, C.L.U., responds in the "Workplace and Insurance Issues" forum



HIV Is Not a Crime: The Case of Nick Rhoades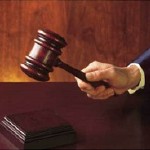 The complex case of Nick Rhoades -- an Iowa man originally sentenced to 25 years in prison for not disclosing his HIV status -- is about to take a new twist: a trip to the state's Supreme Court.
Joseph (From Dublin, Ireland) on "Toxin-Based Therapy Successfully Kills HIV-Infected Cells in Mice"

"If there's anything to this therapy, please pursue it relentlessly. We need to be cured of this dreadful disease. I've been on meds for over 20 years!"

Read the rest of this comment and join the discussion on this article!
Can I Switch From Truvada and Kaletra to Stribild?
I've been on Truvada (tenofovir/FTC) and Kaletra (lopinavir/ritonavir) for six and a half years, but was recommended by my doctor to switch to Stribild (elvitegravir/cobicistat/FTC/tenofovir). However, I've read that Stribild is for people who have never taken meds before. Can I still take it even though I've been on meds before?

Benjamin Young, M.D., Ph.D., responds in the "Choosing Your Meds" forum



Are Drug Holidays Safe in the Long Run?
For the past five years, I've been on Isentress (raltegravir) and Truvada (tenofovir/FTC). To help minimize side effects, I take the drugs for two weeks and then skip two weeks. I've done this for the past four years, even though my doctor has advised me not to. Am I hurting myself or can this work long term?

Keith Henry, M.D., responds in the "Managing Side Effects of HIV Treatment" forum



FAQs About Starting HIV Treatment
Got a question about starting HIV meds? Chances are one of TheBody.com's experts has answered it, or one like it, in the forums. Check out this round up of frequently asked questions about this important step.
Are Antidepressants Safe to Take With HIV Meds?
I'm currently on Truvada (tenofovir/FTC), Reyataz (atazanavir) and Norvir (ritonavir). I'm doing very well, but because of depression and anxiety, I've been prescribed Wellbutrin (bupropion) and Urbanol (clobazam). Are these safe for my kidneys, liver and health in general? Are there better alternatives?

David Fawcett, Ph.D., L.C.S.W., responds in the "Mental Health and HIV" forum
Will Injectable Formulations Have the Same Restrictions and Limitations?
I know Edurant (rilpivirine) has to be taken with food and that it has contraindications with proton inhibitors. But will this still be the case if it becomes available in an injectable formulation?

Benjamin Young, M.D., Ph.D., responds in the "Choosing Your Meds" forum
Feeling Nervous About My First Doctor's Visit
(A recent post from the "I Just Tested Positive" board)

I tested positive in August. It's been a tough few months, but things seem to be normalizing a bit. I appreciate everyone's posts and sharing. It makes me feel less crazy, with all the stuff going on in my head. I started taking Stribild (elvitegravir/cobicistat/FTC/tenofovir) a month ago. So far, no side effects, but I'm feel nervous for my upcoming doctor's visit. Any advice?

-- Gardener

Click here to join this discussion, or to start your own!

To do this, you'll need to register with TheBody.com's bulletin boards if you're a new user. Registration is quick and anonymous (all you need is an email address) -- click here to get started!
Can I Start Meds With a Higher CD4 Count?
Is it really worth waiting until my CD4 count drops below 350 to start meds? It seems like once it drops to that point, it would take a long time to get it back up. Right now, my CD4 count is 922. Is there any danger in starting early? Wouldn't it ensure that my CD4 count remains high?

Mark Holodniy, M.D., F.A.C.P., C.I.C., responds in the "Understanding Your Labs" forum



Does Ibuprofen Help Lower Viral Load?
Will taking ibuprofen have any effect on my viral load? Are there any HIV meds I shouldn't take with ibuprofen?

Benjamin Young, M.D., Ph.D., responds in the "Choosing Your Meds" forum
Can Hepatitis C Be Transmitted Through Touching Food?
Can people living with hepatitis C prepare food for others? Do they have to wear gloves?

Lynn Taylor, M.D., F.A.C.P., responds in the "Hepatitis and HIV Coinfection" forum