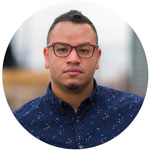 Hello Readers,

Many of the pieces in this week's newsletter have to do with the necessary relationship between science and the larger HIV community. We here at TheBody.com were discussing this relationship earlier today, and Jeffrey Haskins, Benjamin Young, M.D., Ph.D., and others all touch on the topic below. Whatever your thoughts may be on this dynamic and fraught connection, the old maxim is true: "If you want to go fast, go alone; if you want to go far, go together." And we have far to go!

Yours,

Mathew Rodriguez
Editorial Project Manager, TheBody.com
Rae Lewis-Thornton: And What About Dating? Part 2

"People think being this famous woman with AIDS means that I'm not lonely, but at the end of the day I still come home to myself."



Patrick Ingram: New Year New Us! 3 Challenges for People Living With HIV This Year
"I think it is important that we all reach out for our dreams and wants, no matter what they are. Illnesses or even failure should not keep us from fighting for what we want."



Dave R.: Please Don't Ask Me to Say I Love You -- An HIV Take on Commitment Phobia
"So what happens when you do meet someone and there's a click and the fabled 'chemistry' kick-starts your jaded emotions into gear again?"



Brian Ledford: Hello 2014
"My list of goals will be changing all year. It will be growing. As I achieve a goal I will add another to this list and so on."
Gus Cairns (From London) on "Is HIV Viral Undetectability Important?"

"Well, Scott, my personal position is that the toxins 50,000 copies of HIV are squirting into your body are considerably worse than anything that today's ARVs can do (it sounds as if you have been affected badly by some of the bad NRTIs that aren't used any longer)."

Read the rest of this comment and join the discussion on this article!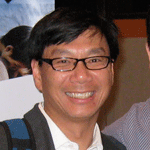 HIV Undetectability Unimportant? Wrong.

With more than two decades of experience as a physician, Benjamin Young, M.D., Ph.D., describes the very real importance of reducing viral load and the leaps and bounds science has made in crafting medications.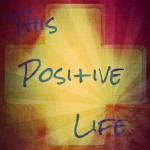 A Longtime HIV Survivor on Public Health, Private Health and Spiritual Wellness
As a public health advocate, Jeffery A. Haskins knows the money crisis facing the HIV field today -- and he has some suggestions on how to fix it.


More Perspectives & Opinions:

HIV in Older Adults
(A recent post from the "Living With HIV" board)

"I know that many of us are now 'older.' This was an attachment in one of my emails today. It covers some of the additional things that those of us that are older with HIV need to keep in mind concerning our health. While this is geared toward physicians, I've always felt that it's important to be our own best advocate and the best way to do that is to keep informed."

-- crabman

Click here to join this discussion, or to start your own!

To do this, you'll need to register with TheBody.com's bulletin boards if you're a new user. Registration is quick and anonymous (all you need is an email address) -- click here to get started!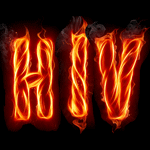 Toxin-Based Therapy Successfully Kills HIV-Infected Cells in Mice

What is "kick and kill"? As violent as it sounds, it may be a key toward defeating HIV and saving lives.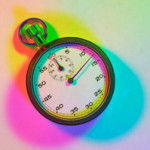 Short Course of Early Treatment May Offer Later Health Benefits
Researchers are finding that the key to successful treatment is intricately tied to the primary HIV infection stage, before your body begins producing antibodies to fight the infection.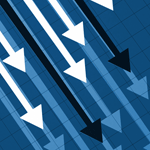 Computerized Counseling for Patients on HIV Therapy Yields Multiple Benefits in Study
You can do everything from shop for shoes to get your degree online, so why not get help in reducing your viral load?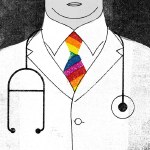 Two North American Surveys Engage Doctors About Their Attitudes Toward PrEP
HIV pre-exposure prophylaxis (PrEP) is unlike other prevention methods: it requires a doctor willing to prescribe it. To find out how they feel, one organization surveyed North American doctors.


More Research & Treatment News Headlines:

Wish there was an easy way to stay up on the latest developments in HIV/AIDS from the comfort of your own Facebook page? Sure, we all do!

Tune in to TheBody.com's Facebook page for highlighted stories and breaking news you can quickly share with others. And while you're there, consider clicking the "Like" button to show how much you care!

To those of you who want us in spurts of 140 characters or less, we've also got a Twitter feed you can follow for a constant stream of HIV/AIDS updates throughout the day: @TheBodyDotCom. Stop by and say hello, won't you?
HIV/STD TRANSMISSION, EDUCATION & TESTING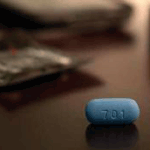 Amidst Pressure From Activists, NY AIDS Institute Takes Landmark Step in HIV Prevention Pill Access

Eighteen months after the approval of Truvada as pre-exposure prophylaxis (PrEP), the New York state's PrEP guidelines for providers have finally been released -- with some help from ACT UP.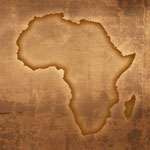 "No Sex for Fish" Group Aims to Decrease HIV/AIDS Prevalence in Kenya
A new campaign in Kenya's Lake Victoria region aims to fight HIV transmission by preventing women from trading sex for fish.