How Do I Choose the Right HIV Doctor?
I was recently diagnosed and will be starting a new job with health insurance. How should I go about choosing a primary care provider?

David Wohl, M.D., responds in the "Safe Sex and HIV Prevention" forum



What Factors Affect Life Expectancy?
I've been living with HIV for two years and started treatment two months ago. I don't have any other major health issues, so what's my general life expectancy? What factors play a role?

Keith Henry, M.D., responds in the "Managing Side Effects of HIV Treatment" forum



Please Don't Ask Me to Say I Love You: An HIV Take on Commitment Phobia

Trouble staying in a relationship after the initial "chase"? "People with commitment problems are not going to change overnight," writes blogger Dave R. "They need to work on themselves in order to be able to trust and place their lives in the hands of others again."
How Can We Ensure Our Baby Is Negative?
I'm HIV positive and my girlfriend is negative. We want to have a baby. My doctor recommended using a sperm wash procedure. Is this the only way to have a negative baby? Where and how can we get this done?

Benjamin Young, M.D., Ph.D., responds in the "Safe Sex and HIV Prevention" forum



Should Mixed-Status Couples Always Play It Safe? Experts Debate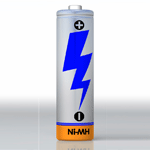 You're in a long-term, committed, monogamous relationship with a loving partner. You don't have HIV, but your partner does -- and is on stable, successful HIV treatment. Is unprotected sex "safe enough"?
What If I Accidentally Infect Someone at Work?
Yesterday I had a bad accident and cut myself at work. A lot of blood spilled on the floor. I wanted to clean up myself, but a coworker already helped clean it. He wasn't wearing gloves. What would happen if he were infected?

Christa Douaihy, Esq., responds in the "Legal Issues and HIV" forum
Reginald T. Brown (From Brooklyn, New York) on "Is HIV Viral Undetectability Important?"

"I experienced adverse reactions until I started a treatment regimen that worked for me withs zero side effects. However, we do not know the long-term effects because as stated, 'We are guinea pigs.' However, an undetectable viral load should still be the goal. I was diagnosed in 1986. My viral load has been suppressed since 2003. I am proof that viral suppression without adverse reactions is possible. As long as something is possible, why not try it and live until you die?"

Read the rest of this comment and join the discussion on this article!
Is Epzicom and Isentress a Good Starting Regimen?
I'm starting treatment in a week. My doctor and I agreed on Epzicom (abacavir/3TC, Kivexa) and Isentress (raltegravir). Is this a good choice? What are the common side effects?

Benjamin Young, M.D., Ph.D., responds in the "Choosing Your Meds" forum



Could My Meds Be Causing My Kidney Issues?
I have been on Atripla (efavirenz/tenofovir/FTC), Bactrim (co- trimoxazole) and Wellbutrin (bupropion) for a few months. My creatinine levels have been slowly rising above normal. Could my meds be the cause?

Nelson Vergel responds in the "Aging With HIV" forum



Is HIV Viral Undetectability Important?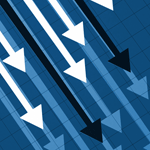 "Granted, we the infected no longer die quickly," writes blogger ScotCharles in this opinion piece; "but, we do develop diseases as a result of the poor control of hidden HIV and the effects of taking anti-HIV meds."
Living With HIV and HPV: What Should I Expect?
I'm a 50-year-old man living with HIV for about 10 years. I had a routine colonoscopy and my doctor discovered a small lesion in the anal canal. After a biopsy, it turned out to be low-risk HPV (human papillomavirus). Now I need to go for surgery to have it removed. Aside from being embarrassed, I'm worried about treatment. What can I expect?

Benjamin Young, M.D., Ph.D., responds in the "Choosing Your Meds" forum
Are Nano-Formulated Medicines the Future of HIV Treatment?
What's the future for nano-formulated medicines? Will our current meds be available in nano-formulations? Will they have more severe side effects and help boost adherence?

Benjamin Young, M.D., Ph.D., responds in the "Choosing Your Meds" forum
HIV Guidelines for Older Adults
(A recent post from the "Living With HIV" board)

I know that many of us are now older. These guidelines cover some of the additional things that we need to keep in mind concerning our health. While this is geared toward physicians, I've always felt that it's important to be our own best advocate and the best way to do that is to keep informed.

-- crabman

Click here to join this discussion, or to start your own!

To do this, you'll need to register with TheBody.com's bulletin boards if you're a new user. Registration is quick and anonymous (all you need is an email address) -- click here to get started!
Can Bacterial Sepsis Cause a Viral Load Spike?
I was in the hospital for seven days dealing with bacterial sepsis. Now a week since recovering, my viral load is over 50,000. Before the sepsis, I had an undetectable viral load. What could have caused the spike?

Mark Holodniy, M.D., F.A.C.P., C.I.C., responds in the "Understanding Your Labs" forum



Why Is My CD4 Count Low, Despite Having an Undetectable Viral Load?
I was diagnosed about two years ago and started treatment within a month. My viral load is now undetectable, but my CD4 count is still only 211, improving from 150 when I first started. Why is it improving so slowly and what else can I do?

Mark Holodniy, M.D., F.A.C.P., C.I.C., responds in the "Understanding Your Labs" forum
How Susceptible to HIV Are the Mucous Membranes?
You hear about transmission through mucous membrane exposure, but those are supposed to be rare. How susceptible are the mucous membranes in the mouth, nose and eyes?

Shannon R. Southall responds in the "Safe Sex and HIV Prevention" forum