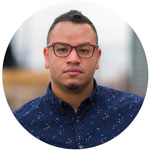 Hello Readers,

The idea of an "undetectable" viral load seems to be on a lot of our bloggers' and contributors' minds recently. If getting to undetectable or remaining undetectable is ever something that worries you, our Resource Center on Keeping Up With Your HIV Meds has lots of information and stories from people who have walked that road before. And, as you'll see in some of the entries below, getting your viral load to that level may not be easy -- or even realistic for you to achieve right now. Talk to your doctor about what's realistic for you and do the best that you can do.

Yours,

Mathew Rodriguez
Editorial Project Manager, TheBody.com
ScotCharles: Is HIV Viral Undetectability Important?

"Granted, we the infected no longer die quickly; but, we do develop diseases as a result of the poor control of hidden HIV and the effects of taking anti-HIV meds."



Brooke Davidoff: I Was an HIV Homework Assignment
"I never thought I was at risk to get anything like HIV, especially not from my jock ex-boyfriend. From what he told me, he had only been with four girls before me."



Reggie Smith: Empathy Is Easier, After It Happens to You
"In America, greedy politicians and people who lack empathy use the power we gave them to starve and deny the less fortunate. We can do better than this as a society."



Patrick Ingram: Review of 2013 -- A Year of Learning and Growing
"I have worked very hard and seen success in my mission to decrease stigma and increase understanding around this virus that affects so many."


More Headlines From HIV/AIDS Blog Central: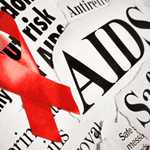 In the 32nd year since the first officially recorded cases of AIDS, we still have no cure, no universal access to HIV care, no widespread equality for all people living with or at risk for HIV and no elimination of HIV stigma. But, we're getting closer.

TheBody.com's 2013 Year in Review Series will show you just how much closer we got in 2013. We've recapped the biggest stories and most noteworthy developments of the year in HIV -- and pulled together a collection of thoughtful blogs and perspectives on how our community has changed over the past year.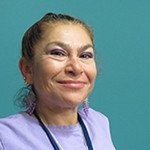 How Do You Talk About It? A Community Health Promoter Discusses "Undetectable"

With HIV so heavily stigmatized, talking about viral load (and what it means for your health and your partner) can be a challenge. How does Norma (pictured at left) do it? Find out in this frank Q&A.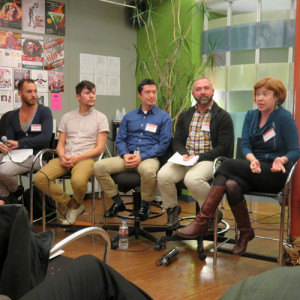 "Raw Sex" -- Are the Rules Changing?
The "safer sex toolkit" is expanding, making condomless sex less taboo than it once was -- at least according to a group of gay men in San Francisco.


More Perspectives & Opinions: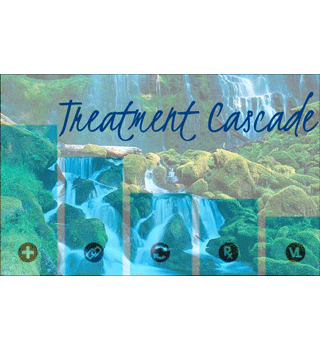 An undetectable viral load: the point at which HIV, though still present, cannot be found in a person's blood with the most sensitive tests available. For many of those who have reached undetectable, it was a major milestone in their lives. We asked people living with HIV to contribute thoughts and stories about getting their own viral loads to undetectable.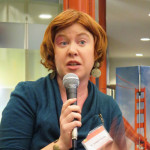 "Undetectable": Your Burning Questions Answered

What is undetectable? Is it the same as HIV negative? Do I have to use condoms? Those questions and more are answered by a medical doctor in this Q&A.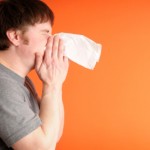 Flu Season: Resources for Your Health
Flu cases were slow at first this year, but have taken a dramatic uptick in recent weeks. This will affect people living with HIV, so itís best to find out how to protect yourself!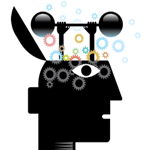 Want to Train Your Brain?
Even with today's meds, HIV-associated neurological disorders persist. San Francisco AIDS Foundation has made a brain training program for people living with HIV.
Anyone Tried Generics?
(A recent post from the "Living With HIV" board)

"So we picked up hubby's scripts today. $805.00 for the month. Probably won't be until mid-summer before he gets through the donut hole and enters the catastrophic phase in his Medicare. Meanwhile I need to get back on meds. I'm hoping I can get my insurance straightened out and start the first of February. Have no idea how much my scripts will end up being.

"Which is what brings me to this. Anyone tried the generics? How about online pharmacies?"

-- crabman

Click here to join this discussion, or to start your own!

To do this, you'll need to register with TheBody.com's bulletin boards if you're a new user. Registration is quick and anonymous (all you need is an email address) -- click here to get started!
HIV/STD TRANSMISSION, EDUCATION & TESTING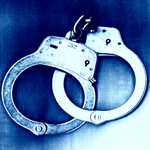 On LGBTQ Youth, Condoms and Police Stops

What does "stop and frisk" have to do with HIV prevention? Mitchyll Mora of New York City's Streetwise and Safe elaborates.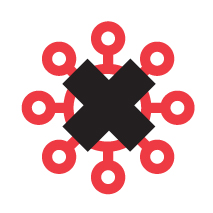 TAG's Commitment to HIV Prevention
Treatment Action Group has an ambitious goal: cut new HIV infection cases in the U.S. by one quarter. Find out in this essay how they'll get there.


More HIV/STD Transmission, Education & Testing Headlines:

Jim (From Boston) on "Killing HIV Stigma in the LGBTQ Community"

"I was diagnosed with HIV in 1988. I was out of circulation at the time and when I re-entered the social scene in the mid-'90s I was delighted not to encounter the ostracism I feared due to my status. That began to change about 10 years ago. Now I don't even try anymore."

Read the rest of this comment and join the discussion on this article!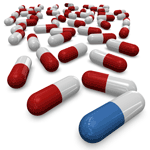 Obamacare Plans Make It Hard to Access HIV Drugs, Advocates Warn

In what ways is Obamacare hurting people living with HIV? A letter was sent to Secretary Kathleen Sebelius regarding drugs, pricing and formularies.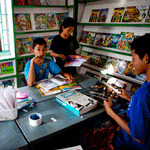 New Report Calls for Better HIV Care for Adolescents in Asia
How will community organizations, governments and policy makers care for the almost 230,000 adolescents living with HIV in Asia?


More HIV Community News & Features: