Can We Trust Alternative Treatments or Cures?
How do we know if alternative medicines work or not? Where can I go to get more information?

Benjamin Young, M.D., Ph.D., responds in the "Choosing Your Meds" forum



How Should I Deal With Gossip About My HIV Status?
I think there's gossip about my HIV status at work. In the last seven years, my face and body have changed due to some lipodystrophy. I feel that some people are talking about it, even though I have never disclosed my status. What should I do?

David Fawcett, Ph.D., L.C.S.W., responds in the "Mental Health and HIV" forum



HIV Positive and Past 50: Words of Wisdom to My Newly Diagnosed, Younger Self


Finding out you're HIV positive can be a scary and confusing experience; but with help and support, it gets better and easier. If only you knew back then the things you know now about HIV. But what if you had a chance to go back in time and advise yourself?
My Husband Is Negative Despite Not Using Condoms: What's Going On?
I tested positive in 2005 and since then my husband has continued to test negative. Because of this, he does not use a condom, even though I constantly tell him about the risk. How does he keep testing negative and can we continue not using condoms?

David Wohl, M.D., responds in the "Safe Sex and HIV Prevention" forum



Killing HIV Stigma in the LGBTQ Community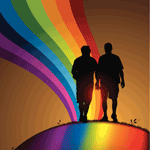 "We cannot erase stigmas or be treated as equal until we start treating each other as equals," writes blogger Brian Ledford; "I cannot tell you how many times I have heard stories about people in the GLBTQ community telling each other not to talk to somebody just because that person has HIV."
Forced to Leave Work Because of My Status: What Can I Do?
Recently I told my human resources manager I needed to take time off from work. When she asked why, I told her I needed to get treatment for my HIV and depression. Within 90 minutes, I was on a conference call with my manager and vice president of human resources. They told me I was a threat to the residents and employees where I work and that my leave of absence was to begin immediately. Is there any legal recourse I can take?

Christa Douaihy, Esq., responds in the "Legal Issues and HIV" forum
Malvis (From Banjul, The Gambia) on "Should HIV-Serodiscordant Couples Always Take Preventive Measures? Experts Debate"

"As an HIV care provider, I accept that most times we focus more on the infection; and by trying to reduce its transmission, we become insensitive to the human beings who are living with the virus. I will bring this observation to our team and look again at this issue of serodiscordant couples and the use of condoms. But I also want the reader to know that, whichever way you look at it, the care provider's goal in the treatment of HIV is to promote health and prevent the spread of the virus, which include zero new infections."

Read the rest of this comment and join the discussion on this article!
Can Drinking Too Much Water Dilute My Meds?
I've been on Complera (rilpivirine/tenofovir/FTC) for over a year now. My labs are great and I'm not experiencing side effects. But I do drink a lot of water every day -- about a gallon or more. Could this much water dilute the potency of my meds?

Benjamin Young, M.D., Ph.D., responds in the "Choosing Your Meds" forum



Can Atripla Cause Mood Changes?
Ever since I started taking Atripla (efavirenz/tenofovir/FTC) eight months ago, I've been experiencing mood changes. Is this a side effect of my meds?

Keith Henry, M.D., responds in the "Managing Side Effects of HIV Treatment" forum



Is Your HIV Treatment Working? Warning Signs and False Alarms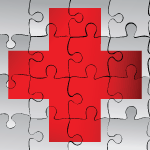 If you're new to HIV treatment, how can you know what red flags to watch out for? We'll help you tell the difference between a warning sign that your regimen might not be right for you and a normal signal that your body is still adjusting to medications.
HIV/HCV Coinfection: Liver Health Tips
How do HIV meds affect the liver of someone living with HIV and hepatitis C? What is some advice on how to treat both?

Lynn Taylor, M.D., F.A.C.P., responds in the "Hepatitis and HIV Coinfection" forum



HIV Treatment Activist Nelson Vergel Faces Down Cancer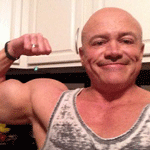 "A good friend of mine was diagnosed with cancer the week before me," recalls nutrition forum expert Nelson Vergel, who recently battled non-Hodgkins lymphoma. "He said, 'I have neighbors cooking for me. Doing my laundry. Isn't it sad that I could never disclose my HIV, but I can disclose this and everyone rushes to help?'" Nelson shares more of his experience with cancer in a piece by Mark S. King.
Meds Are Great, but Are We Closer to a Real Cure at All?
As one who is extremely thankful to have an undetectable viral load, I often wonder where we are with HIV treatment currently. Is this the best we'll get? Is there continued progress and are we getting closer to eradication?

Benjamin Young, M.D., Ph.D., responds in the "Choosing Your Meds" forum



A Look at Black Gay HIV Activism, Through a Veteran's Eyes (Video)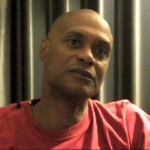 How were HIV activists of color fighting the epidemic in its earliest days? Longtime HIV survivor, mentor, advocate and pastor Jeffery Haskins shares his journey through several organizations that responded to HIV/AIDS in areas like Harlem and Brooklyn in the '80s and '90s.
How Do I Make Friends and Learn to Trust?
(A recent post from the "Relationships and Dating" board)

I was diagnosed two years ago and I am extremely lonely. I am a 32-year-old single woman with no children and have never been married. I am in a new state for about a year, but I'm too scared to make new friends for fear they'll accidentally find out my status and reject. Since my diagnosis, I have not had any male companionship. I disclosed to my boss and he basically used me because he was the only one who knew my secret. But I ended that relationship and now feel very lonely. Please help.

-- Natti

Click here to join this discussion, or to start your own!

To do this, you'll need to register with TheBody.com's bulletin boards if you're a new user. Registration is quick and anonymous (all you need is an email address) -- click here to get started!
Can a Bad Bacterial Infection Lower Your CD4 Count?
My partner has been on Atripla (efavirenz/tenofovir/FTC) for years. His CD4 count is usually in the 400s with a healthy CD4 percentage. However, last month he had a bad case of diverticulitis that put him in the hospital for four days. While there, his CD4 count dropped to 170. Was this because of the bacterial infection and will his CD4 count go back up?

Mark Holodniy, M.D., F.A.C.P., C.I.C., responds in the "Understanding Your Labs" forum



Is a Consistently Low, but Detectable Viral Load a Sign of Drug Resistance?
I've been on my current regimen for 16 months now, but my viral load has been around 150 for a year. My CD4 count is around 750. Why isn't my viral load dropping to undetectable? Could this be a sign of drug resistance?

Benjamin Young, M.D., Ph.D., responds in the "Choosing Your Meds" forum
Undetectable Viral Load: What's the HIV Risk of a Broken Condom?
The condom broke during sex with my partner and we are both panicking. My viral load has been undetectable for over seven years and my CD4 count is 1025. Could I have infected him?

Mark Holodniy, M.D., F.A.C.P., C.I.C., responds in the "Understanding Your Labs" forum



The Facts: Emerging HIV Prevention Technologies for Gay Men and Transgender Individuals
How can two of the communities hit hardest by HIV -- gay men and transgender individuals -- continue to protect themselves against transmission?