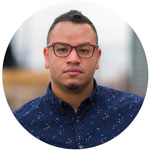 Hello Readers,

As I was going through this week's News & Views entries, and I saw the various topics -- dating, stigma, the history of AIDS activism -- I noticed one central theme emerge: the importance of caring for others in our community. When a blogger asks gay men to stop stigmatizing those with HIV or when someone discusses support systems, they're really talking about the important role that love -- familial, communal or romantic -- plays in being a healthy, happy person. I hope you can find ways to care and be cared for!

Full of care,

Mathew Rodriguez
Editorial Project Manager, TheBody.com
Brian Ledford: Killing HIV Stigma in the LGBTQ Community

"You cannot go out preaching equal love until you treat others in our community as equals."



Rae Lewis-Thornton: And What About Dating With HIV?
"I am still alive and would love some companionship. Call me idealistic but it would be great to listen to Mozart and read a book curled up under a man."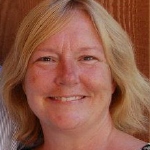 Lynda Arnold: Amid HIV Stigma and Negativity, Celebrating the "Lollipops and Butterflies"
"I know I've been blessed with quite a few angels on my path of life that have helped me to see my 'Lollipop and Butterfly' moments with clarity."



Candace Y.A. Montague: Dating Websites for People Living With STDs -- Are They Worth It?
"Who do you trust? How will it turn out when you tell a potential mate that you have a virus?"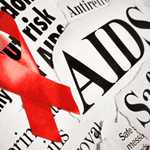 In the 32nd year since the first officially recorded cases of AIDS, we still have no cure, no universal access to HIV care, no widespread equality for all people living with or at risk for HIV and no elimination of HIV stigma. But, we're getting closer.

TheBody.com's 2013 Year in Review Series will show you just how much closer we got in 2013. We've recapped the biggest stories and most noteworthy developments of the year in HIV -- and pulled together a collection of thoughtful blogs and perspectives on how our community has changed this year.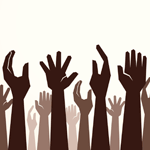 A Look Back at Black Gay HIV Activism, Through a Veteran's Eyes (Video)

Jeffery Haskins' journey as an activist of color has brought him through ordeals with his family, evaluating his self-love, professing his faith.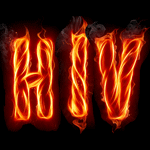 After the Entry Ban, Why Danger Persists for Immigrants Living With HIV in the U.S.
Five years after the "HIV entry ban" was lifted in the U.S., what has changed for HIV-positive immigrants?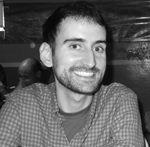 Mike Frick of Treatment Action Group Discusses His Work
Treatment Action Group has been in the fight against HIV for decades. However, it's also been pivotal in the fight against tuberculosis, something Mike Frick knows all about.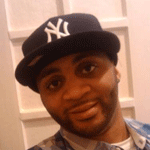 We Need to Change Medicine. We Need to Make History
Lamont Valentin, a 29-year-old HIV-positive man, died on Dec. 3rd on a New York City bus. He might still be alive today were it not for a discriminatory, outdated medical practice.


More HIV Community News & Features:

How do everyday people living with HIV balance taking their meds and all of life's other challenges? Watch for yourself in our video series "A Day in the Life," which was recently recognized with the Excellence in Multimedia Award from the National Lesbian & Gay Journalists Association.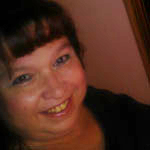 Day One With HIV: My Life With HIV "Isn't a Happy Story"

After two surprise diagnoses, and some time in denial, Shannon has learned to live her life with HIV and tuberculosis thanks to support from family and loved ones.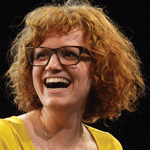 AIDS Artists and Activists Frederick Weston and Jessica Whitbread in Discussion
Two artists and activists living with HIV discuss their greatest works of art -- themselves.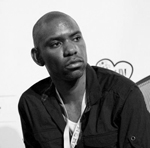 Politics Is a Major Hurdle in HIV Treatment
With the science of treatment and prevention advancing further and further, national policy must play catch up, according to Kenyon Farrow.
Mike Willis (From Baltimore) on "Have We Reached a Point Where AIDS Is Funny?"

"Humor is a coping mechanism and a survival tool. It can help when you are feeling low. Not every joke is a knee slapper but I don't believe every joke comes from a bad place either. In the bad days, before meds, jokes were all we had."

Join the discussion on this article!
HIV/STD TRANSMISSION, EDUCATION & TESTING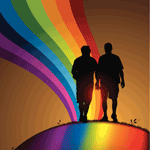 The Facts: Emerging HIV Prevention Technologies for Gay Men and Transgender Individuals

How can two of the communities hit hardest by HIV -- gay men and transgender individuals -- continue to protect themselves against transmission?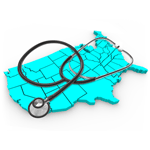 TAG's Progress Toward Revitalizing the National HIV/AIDS Strategy
We've had a National HIV/AIDS Strategy in the U.S. since 2010, and Treatment Action Group has been vocal about enforcing it and keeping President Barack Obama accountable. Mark Harrington updates us on their efforts.


More HIV/STD Transmission, Education & Testing Headlines: