Which Supplements Help Boost the Immune System?
Which supplements are best for boosting your immune system? Do any help increase CD4 count?

Nelson Vergel responds in the "Nutrition and Exercise" forum



My Friend Just Told Me He's Positive: What Do I Do?
My friend just disclosed to me and I'm pretty shocked. I know having HIV isn't the death sentence it once was. I know he has access to medication, but I'm still scared for him. I love him and am keeping it together. Is he going to be OK? What can I do to support him?

David Fawcett, Ph.D., L.C.S.W., responds in the "Mental Health and HIV" forum



My Life With HIV "Isn't a Happy Story"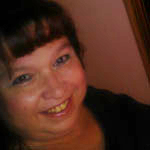 "I didn't know what to say, do or how to act," Shannon remembers from the day she found out she was HIV positive; "All I know is that my whole world came down crashing." Read her diagnosis story, and learn how you can share the story of your diagnosis day on TheBody.com.
I Want a Baby, but My Partner Is Afraid!
I'm positive and my girlfriend of four years is negative. She has a five-year-old child from a previous relationship. I helped raise this child and now I would like to raise another one with her. However, she's afraid I might get really sick and she'll have to take care of two kids by herself. But I love her and want a child with her. What should I do?

Shannon R. Southall responds in the "Safe Sex and HIV Prevention" forum



How Everyone Benefits From Undetectable Viral Load (Video)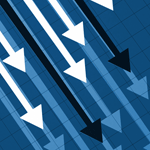 "Undetectable" viral loads play a key role in maintaining the health of people with HIV -- and research shows being undetectable can also have benefits for individuals, couples and populations. This clever video tells us how.
Can People Living With HIV Obtain Life Insurance?
My partner is positive and has two toddlers. He needs life insurance. We have an AD&D (accidental death and dismemberment) policy, but need more for the kids. Are there any life insurance plans available for him?

Jacques Chambers, C.L.U., responds in the "Workplace and Insurance Issues" forum



On LGBTQ Youth, Condoms and Police Stops

What does "stop and frisk" have to do with HIV prevention? In many areas in the U.S., a person's intent to safeguard their and others' sexual health may be used against them. Find out what's going on in New York City to respond to this practice.
William Woodworth (From Haslett, Michigan) on "Growing Older With HIV: What Concerns You Most?"

"I have lived with HIV for 17 years. However, HIV is not well understood here, even after three decades. Fear, medical misinformation, stigma and prejudice are strong. Breast cancer gets a lot of coverage and support, while support for those with HIV has diminished. I live in a senior community with wonderful support, but I am not open about my status. I was open about it at my last place and had problems. You must make the best of it and learn to live and love as much as possible."

Read the rest of this comment and join the discussion on this article!
Can I Change From Twice-Daily Prezista to Once-Daily Prezista?
I've been on meds for over 10 years. Since 2007, I've been taking Prezista (darunavir) boosted with Norvir (ritonavir) twice a day, as well as Epzicom (abacavir/3TC, Kivexa) once a day. I know Prezista offers two dosage levels. I'd really like to only take meds once a day, but also don't want to mess up what's been working. Should I switch?

Benjamin Young, M.D., Ph.D., responds in the "Choosing Your Meds" forum



Is It Safe to Take Ibuprofen With Atripla?
Are there any contraindications of taking ibuprofen with Atripla (efavirenz/tenofovir/FTC)? My viral load is undetectable and I'm also taking statins, aspirin and Plavix (clopidogrel).

Keith Henry, M.D., responds in the "Managing Side Effects of HIV Treatment" forum



A Pharmacist Shows You the Journey to "Undetectable"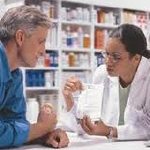 Where are you on your road to achieving an undetectable viral load? And can your pharmacist help?
Will Antidepressants Work for Me?
I was recently diagnosed with depression and my doctor prescribed me a low-dose antidepressant. My HIV labs are good, with my viral load being undetectable and my CD4 count around 715. However, stress at home is causing me to shut down somewhat. What can I expect from the antidepressants?

Benjamin Young, M.D., Ph.D., and David Fawcett, Ph.D., L.C.S.W., respond in the "Choosing Your Meds" forum



Papa Gets a Stem Cell Transplant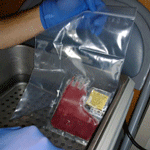 "The Seattle Cancer Care Alliance has new test programs for HIV-positive patient stem cell transplants," Brooke Davidoff learned while supporting her father-in-law through cancer treatment. "I tried to sign up, but I do not have cancer, so I don't qualify to be a guinea pig."
How Has Obamacare Affected HIV Rates?
Has the Affordable Care Act (ACA) increased rates of HIV in the United States? Do you think it's good for people living with HIV?

David Wohl, M.D., responds in the "Safe Sex and HIV Prevention" forum



Erasing Gay Men from AIDS History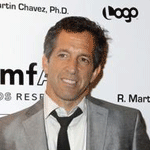 Recent comments from amfAR chairman and fashion magnate Kenneth Cole have drawn the ire of many longtime HIV survivors in the gay community.
About to Start Treatment: Need Advice!
(A recent post from the "Treatment & Side Effects" board)

"I have been positive for two years. My CD4 count is a bit lower than 400, so my doctor has recommended I start meds. Is Epzicom (abacavir/3TC, Kivexa) and Isentress (raltegravir) a good starting regimen? What are the side effects?"

-- hivstudent

Click here to join this discussion, or to start your own!

To do this, you'll need to register with TheBody.com's bulletin boards if you're a new user. Registration is quick and anonymous (all you need is an email address) -- click here to get started!
CD4 Count Still Low After Two Years of Meds: What Can I Do?
I've been on meds for almost two years and my CD4 count is still low. I started Atripla (efavirenz/tenofovir/FTC) with a CD4 count of 129 and it took over a year to get to 200. I then switched to Stribild (elvitegravir/cobicistat/FTC/tenofovir) and my CD4 count got as high as 356, but now it's back down to 298. Why is it still so low and what can I do to help increase it?

Nelson Vergel responds in the "Nutrition and Exercise" forum



Why Does My CD4 Count Fluctuate?
I was diagnosed last May with a viral load of 400 and a CD4 count of 900. I started Atripla (efavirenz/tenofovir/FTC) and my viral load was undetectable within two weeks. Since then, my CD4 count has gone up to 1050 and down to 845. Is this significant or considered a blip?

Mark Holodniy, M.D., F.A.C.P., C.I.C., responds in the "Understanding Your Labs" forum
Can HIV Be Transmitted Through Frottage?
Can I contract HIV from my partner trying to bareback me, even though he didn't go in?

Erik Glenn, M.A., responds in the "Safe Sex and HIV Prevention" forum