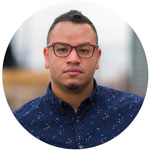 Hello Readers,

Welcome to 2014! We're only a few hours in, but I can tell it's going to be a great year. What do you think 2014 has in store for you?

Yours in the new year,

Mathew Rodriguez
Editorial Project Manager, TheBody.com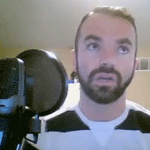 Aaron Laxton: Have We Reached a Point Where AIDS Is Funny?

"Is AIDS funny? Have we reached a point in our culture where the death of millions of people is funny? Is AIDS nothing more than a punch line to a joke that is told at parties?"



Brooke Davidoff: Papa Gets a Stem Cell Transplant
"Doctors refer to stem cell day as D day, or day zero. The BEAM chemo killed all of his bone marrow."



Brian Ledford: HIV Education in the Military
"HIV is not really talked about that much in the military except when you are told you are due for a test, which was every two years or if you were about to deploy, which is how I found out."



Justin B. Terry-Smith: Taking the OraQuick HIV In-Home Test
"At first, when I learned of this test I was skeptical. But if it is going to benefit people I figured I'd try it myself, even though I already know I'm HIV positive."
Jim H (From Fort Lauderdale, Fla.) on "After 17 Years on HIV Meds, It's Still Hard to Gain Weight"

"Well hello to you too :-). Your experience was similar to mine and it's good to see someone acknowledging what that was/is like. I started meds in 1997 and those early cocktails (ddI/Videx - AZT - d4T/stavudine) etc. really did a number on my body."

Read the rest of the comment and join the discussion on this article!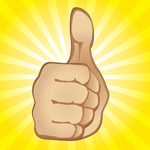 Life Expectancy for Americans With HIV Reaches Historic High
What is the difference in life expectancy between an HIV-positive gay man and an HIV-negative gay man living in the U.S.? It may not be as wide as you think.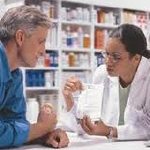 A Pharmacist Shows You the Journey to "Undetectable"

Where are you on your road to achieving an undetectable viral load? And can your pharmacist help?
Wish there was an easy way to stay up on the latest developments in HIV/AIDS from the comfort of your own Facebook page? Sure, we all do!

Tune in to TheBody.com's Facebook page for highlighted stories and breaking news you can quickly share with others. And while you're there, consider clicking the "Like" button to show how much you care!

To those of you who want us in spurts of 140 characters or less, we've also got a Twitter feed you can follow for a constant stream of HIV/AIDS updates throughout the day: @TheBodyDotCom. Stop by and say hello, won't you?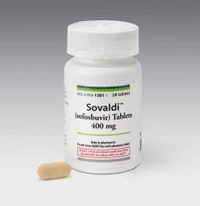 Activists Condemn Gilead for "Exorbitant" Price of Its New Hepatitis C Drug

Activists at the Fair Pricing Coalition are blasting Gilead for the price of its new hepatitis C drug, Sovaldi (sofosbuvir). Will Gilead respond?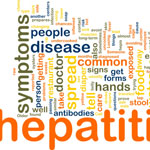 New Hepatitis C Drugs Highly Effective but Access Could Be a Challenge
The way we treat hepatitis C is on the verge of a revolution. But who will be able to benefit?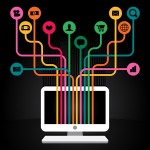 How Can I Find a Clinical Trial Today?
Participating in a clinical trial can still afford you early access to new therapies, free medical care and compensation for your time, but you have to be proactive about it.


More HIV Community News & Features:

How do everyday people living with HIV balance taking their meds and all of life's other challenges? Watch for yourself in our video series "A Day in the Life," which was recently recognized with the Excellence in Multimedia Award from the National Lesbian & Gay Journalists Association.

HIV/STD TRANSMISSION, EDUCATION & TESTING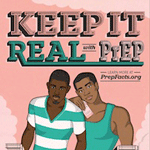 Got Questions About PrEP? Get Answers With New PrEPFacts.org

Whether you are on HIV pre-exposure prophylaxis (PrEP) and have questions, or have questions for yourself or your partner about starting, there's a new website that wants to be your go-to guide.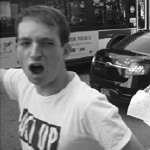 Is HIV Prevention the Surest Way to Fight AIDS?
ACT UP was at the forefront of treatment activism at the beginning of the epidemic. Now, almost 30 years later, prevention is at the forefront of its agenda, two members say.


More HIV/STD Transmission, Education & Testing Headlines:

A growing number of people have taken a stand against stigma -- and for supporting other people with HIV -- by sharing the story of their HIV diagnosis in our Day One With HIV series.

Want to share your own Day One With HIV story? Whether it happened last week or 30 years ago, we'd love to hear from you. Write out your story (1,000 words or less, please!), or film a YouTube video, and email it to oford@thebody.com. In the coming months, we'll be posting readers' Day One stories in our HIV/AIDS Resource Center for the Newly Diagnosed!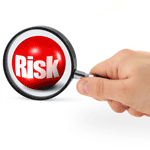 Anal Cancer Screening Warranted for Heterosexuals With HIV, Not Just Gay Men

If you think you don't need an anal cancer screening, you might need to think again.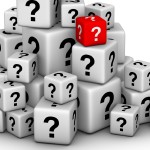 Four Men With HIV Develop Rare Form of Head Disfigurement
Physicians in San Francisco have reported an apparently harmless but disfiguring condition that has generated ridges and furrows on the heads of four HIV-positive men.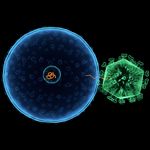 Two Studies Describe How HIV Destroys Cells, Leads to AIDS
What is the "bystander effect" and what does it have to do with how HIV destroys cells? Two new studies shed some light on that question.


More Research & Treatment News Headlines: