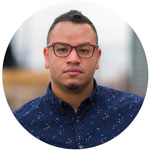 Hello Readers,

It's the last newsletter of the year! 2013 has been an amazing year and there's plenty in store to keep TheBody.com a great resource throughout 2014.

Thank you so much for reading us every week and allowing us into your homes and on your computer screens.

Thankfully,

Mathew Rodriguez
Editorial Project Manager, TheBody.com
Dave R.: The Loneliness of the Long-Distance HIVer

"The vast majority of lonely people are not suicidal; they want to keep on living ... they've just forgotten how. Loneliness can be paralyzing."



Aless Piper: A Year in 525,600 Minutes
"Love is always the answer -- although maybe not always in the way the romantics in the world would like it to be -- and never a mistake."



Reggie Smith: Quality Over Quantity: Everything Is Temporary
"Having acquired HIV at the prime of my life, age 28, I have had to confront life very differently. I have no way of knowing whether or not this evolution would have happened otherwise."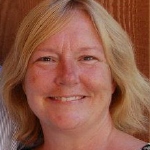 Lynda Arnold: Managing Stress Has Set Me Free!
"It's not the HIV or advanced symptoms of AIDS or the drugs with the ability to rob me of my pleasures, it's me."


More Headlines From HIV/AIDS Blog Central:

Bob Mitchell (from Portland, Ore.) on "Stories I Lived to Tell"

"Thank you Sherri's blog. Just moved to Portland, from Seattle. Of course, packing, what brings out things you haven't seen in years. Halloween Pics 1984. My beautiful apartment with over 20 men in costumes. Only two are living (myself being one of them). Am I living because I was considered a 'top' back then? I don't give a crap!"

Read the rest of the comment and join the discussion on this article!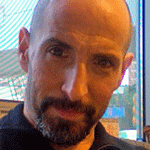 Top 10 HIV Clinical Developments of 2013

Nothing stays the same, and nowhere is that more true than the field of HIV. Check out the top 10 clinical developments of 2013.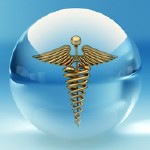 Primary Care Guidelines for HIV-Infected Patients Get First Overhaul in 4 Years
The emphasis on primary care for people with HIV in the U.S. has steadily increased and "best practice" guidelines from the HIV Medicine Association have just received a much-needed update.


More Research & Treatment News Headlines: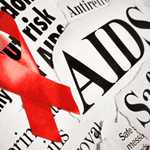 In the 32nd year since the first officially recorded cases of AIDS, we still have no cure, no universal access to HIV care, no widespread equality for all people living with or at risk for HIV and no elimination of HIV stigma. But, we're getting closer.

TheBody.com's 2013 Year in Review Series will show you just how much closer we got in 2013. We've recapped the biggest stories and most noteworthy developments of the year in HIV -- and pulled together a collection of thoughtful blogs and perspectives on how our community has changed this year.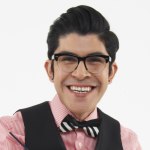 Mondo Guerra Is Going to Dress You Up in HIV Awareness

Designer Mondo Guerra mixes art and activism to make sure that people are empowered to take control of their health. Find out what he's been up to and how you can get involved.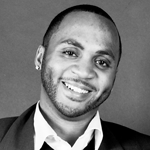 ACT UP Carols at Rockefeller Center to Mourn Lamont Valentin and End HIV-Related Organ Transplant Discrimination
A 29 year-old father was denied a lung transplant because he had HIV. He passed away waiting for the lung. What ACT UP did next will inspire you.


More HIV Community News & Features:

Wish there was an easy way to stay up on the latest developments in HIV/AIDS from the comfort of your own Facebook page? Sure, we all do!

Tune in to TheBody.com's Facebook page for highlighted stories and breaking news you can quickly share with others. And while you're there, consider clicking the "Like" button to show how much you care!

To those of you who want us in spurts of 140 characters or less, we've also got a Twitter feed you can follow for a constant stream of HIV/AIDS updates throughout the day: @TheBodyDotCom. Stop by and say hello, won't you?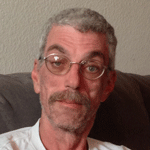 After 17 Years on Meds, It's Still Hard to Gain Weight

Have meds ever caused you to lose weight? As Jim Delaney writes in this piece, "I am still here and that is what counts."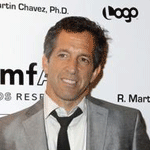 Erasing Gay Men from AIDS History
Recent comments from Kenneth Cole have drawn the ire of many longtime HIV survivors in the gay community.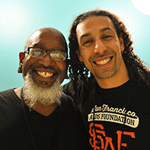 How Do You Talk About It? "Undetectable" Among African-American Gay Men
This Q&A shows how "undetectable" has a vitally important role to play in the health of individuals and their communities through the eyes of two black men.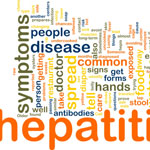 The Cure for Hepatitis C, Withheld
In just the past month, a pair of drugs were approved that may forever change (for the better!) the way hepatitis C is treated. But as treatment advocate George Carter laments, the revolution may come at too high a price.


More Perspectives & Opinions:

How do everyday people living with HIV balance taking their meds and all of life's other challenges? Watch for yourself in our video series "A Day in the Life," which was recently recognized with the Excellence in Multimedia Award from the National Lesbian & Gay Journalists Association.

HIV/STD PREVENTION, TRANSMISSION & TESTING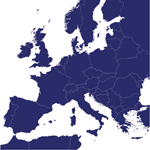 Reduced HIV Criminalization in Switzerland After Statement on Preventative Effect of Treatment

With HIV criminalization cases in the U.S. happening again and again, Switzerland has been able to reduce these instances with an appeal to science.



New Piece of the Inflammation Puzzle Uncovered; Discovery Describes How Immune Cells Die During HIV Infection
Knowing more and more about how HIV infection works can only help in our understanding of treatment, prevention and hope for a cure.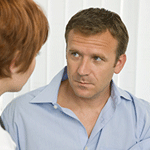 Basic Questions and Answers About Post-Exposure Prophylaxis, or PEP
What is PEP? And how does it help stop HIV transmission after you've had an encounter with HIV?


More HIV/STD Prevention, Transmission & Testing Headlines: