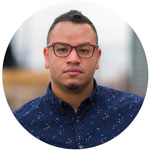 Hello Readers,

While everyone is talking about the year winding down, it feels like just the opposite here at TheBody.com! We have a lot of brand new content and we're glad to have you to share it with every week.

Happily,

Mathew Rodriguez
Editorial Project Manager, TheBody.com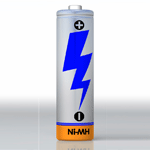 Should Mixed-Status Couples Always Play It Safe? Experts Debate

You're in a long-term, committed, monogamous relationship with a loving partner. You don't have HIV, but your partner does -- and is on stable, successful HIV treatment. Is unprotected sex "safe enough"?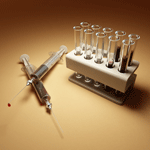 How to Better Target HIV With Nano-Formulated Medicines
One key to the future of HIV treatment may be "nano-formulations" of drugs -- treatments not only stronger than conventional HIV meds, but that can fight HIV in your body much longer on a single dose.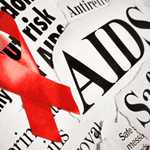 In the 32nd year since the first officially recorded cases of AIDS, we still have no cure, no universal access to HIV care, no widespread equality for all people living with or at risk for HIV and no elimination of HIV stigma. But, we're getting closer.

TheBody.com's 2013 Year in Review Series will show you just how much closer we got in 2013. We've recapped the biggest stories and most noteworthy developments of the year in HIV -- and pulled together a collection of thoughtful blogs and perspectives on how our community has changed this year.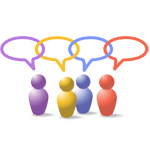 8 HIV/AIDS Issues You Couldn't Stop Talking About in 2013

What makes a story important? It's mostly how you, the readers react to it. Here are the eight issues that caused the biggest reader reactions this year.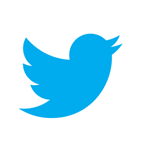 Celebrity Tweets From World AIDS Day 2013
What did some of the biggest celebrities and organizations say (in 140 characters or less) on World AIDS Day?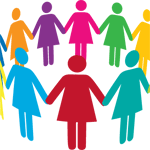 Building a Strategic Plan by and for U.S. Women Living With HIV: Improving Lives, Upholding Rights
Female HIV advocates have been on the frontlines of the fight since day one, but there is a dearth of women in leadership roles. Here are some women aiming to correct that inequality.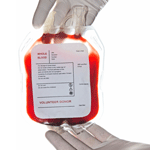 U.S. Panel Seeks "Surveillance" System for Gay Blood Donors
Looking to donate blood? A panel has recommended that if gay men in the U.S. want to donate blood, their blood should be monitored first.


More HIV Community News & Features:

Wish there was an easy way to stay up on the latest developments in HIV/AIDS from the comfort of your own Facebook page? Sure, we all do!

Tune in to TheBody.com's Facebook page for highlighted stories and breaking news you can quickly share with others. And while you're there, consider clicking the "Like" button to show how much you care!

To those of you who want us in spurts of 140 characters or less, we've also got a Twitter feed you can follow for a constant stream of HIV/AIDS updates throughout the day: @TheBodyDotCom. Stop by and say hello, won't you?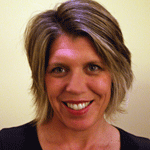 Why Nutrition Matters in HIV Care

HIV treatment ain't just about the meds. Diet and nutrition play a huge role: They not only help keep your immune system strong, but they also help manage antiretroviral side effects.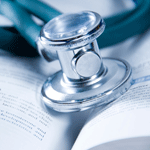 10 Moments in 2013 That Changed HIV Care
Each year, doctors learn new things about HIV that alter our entire approach to how we prevent and treat the virus. Come along with us as we glance at this year's turning points.


More Headlines on HIV & Your Health:

Gina Brown (From Metairie, La.) on "Building an Organized Voice for U.S. Women Living With HIV"

"This is a great article and I'm blessed to be able to call these dynamic women, my SisterFriends! There was a need for positive women and these ladies made IT HAPPEN. I am forever grateful that there's an organization that speaks to me and for me! Thank You, Dee, Naina, Pat, Vanessa, and Waheedah! I love you to pieces:-)"

Join the discussion on this article!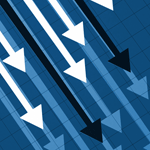 How Do You Talk About It? Two Guys' Take on "Undetectable"

"Undetectable" may be a medical term, but it means so much more than just your viral load. Here, two men discuss its personal resonance for them.



Let Us Learn to Have Difficult Conversations About Sex
The U.S. isn't remotely the only place on Earth where it's hard for people to have frank, open conversations about sex, faithfulness, infidelity and HIV risk. Guest writer Matong reflects on this fraught issue through the lens of his native Kenya.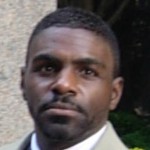 Don't Trust Any AIDS Organization Over 30?
"Did the anxiety over the health and safety of gay males die off with the age of AIDS, considered another 'mission accomplished,' as we collectively took a sigh of relief and made summer wedding plans?" asks Diego Wesley Iglesia.


More Perspectives & Opinions:

How do everyday people living with HIV balance taking their meds and all of life's other challenges? Watch for yourself in our video series "A Day in the Life," which was recently recognized with the Excellence in Multimedia Award from the National Lesbian & Gay Journalists Association.

Enrique Franco: Like a Bird on a Perch

"I remember sitting there and asking myself, 'Why and HOW did I let this happen to me?' But then I shifted to thinking, 'OK, this is MY life. I gotta start taking control of this all.'"



Candace Y.A. Montague: Three Ways Nelson Mandela Fought AIDS
"Did you know that Nelson Mandela was, at first, very quiet about AIDS? Yes, Nelson Mandela. The same man who spent 27 years in prison fighting for justice for the oppressed."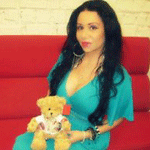 Maria T. Mejia: HIV Stops With Me
"I love my partner Lisa, and I gave her the choice as I have given the choice to all my partners. They have a right to know, and most of the time they will respect your honesty more."



Sherri Lewis: Stories I Lived to Tell
"Imagine what the world would have looked like if they had lived and continued to create. Fashion designers, hair stylists, photographers, dancers, rockers -- the list goes on and on."


More Headlines From HIV/AIDS Blog Central: