Which Supplements Should I Avoid?
I have been living with HIV for 24 years, but am not on meds. Are there any supplements that I shouldn't take because they increase viral load or reduce CD4 count?

Nelson Vergel responds in the "Nutrition and Exercise" forum



Does Having HIV Make Recovering From Long-Time Smoking Harder?
I was treated for Burkitt's lymphoma three years ago. I am now considered cured and my lab readings are all good. However, I had smoked cigarettes for 30 years prior to my diagnosis, which caused me to finally quit for good. How long does it take for a person to recover from the effects of smoking? Does my HIV status have any effect on recovery?

David Fawcett, Ph.D., L.C.S.W., responds in the "Mental Health and HIV" forum



After 17 Years on HIV Meds, It's Still Hard to Gain Weight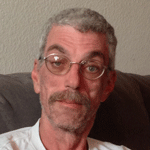 "I started meds back in 1996. They really did a number on my body," recalls Jim Delaney in a recent article for the series Other Sides of HIV, in which people taking HIV meds submit stories about dealing with, or worrying about, side effects. According to Jim, he "tested positive in 1985; to all those health care workers who said I could have only three years left: Well, HELLO!"



Fighting the "Holiday Blues"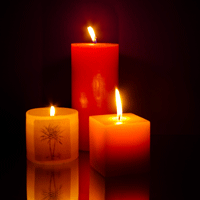 "For many people with HIV/AIDS, this season can be especially bad," writes blogger ScotCharles. Over the years, he and his partner have come up with a list of tried-and-true ways to cope with estrangement from family members and the loss of friends to HIV/AIDS.
Is Not Disclosing to Sex Partners Considered a Crime?
Is there a legal requirement for a person living with HIV to disclose his status to sexual partners?

Christa Douaihy, Esq., responds in the "Legal Issues and HIV" forum



Questions About PrEP? Get Answers on a New Web Resource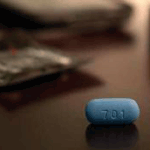 Wondering whether PrEP is right for you or your partner? Already using PrEP and have questions? This new resource anticipates key questions from diverse perspectives and offers accurate, useable answers to help you make informed decisions about your health.
Does Obamacare Cover Disability or Medigap Policies?
Mr. Chambers, you previously stated that, "the Affordable Care Act (ACA) only deals with health insurance that helps pay for medical bills. It does not apply to long-term care, disability policies or Medicare supplement (Medigap) insurance." Are you sure about that? I'm 45 and have been on Social Security Disability Insurance (SSDI) for 10 years. Will I not be able to buy health insurance because I have HIV?

Jacques Chambers, C.L.U., responds in the "Workplace and Insurance Issues" forum
Richard (From Seattle, Wash.) on "Growing Older With HIV: What Concerns You Most?"

"As I get older living with HIV, I don't see my quality of life getting worse. If anything, it's better. I work harder at creating and maintaining it. I am more careful and hopeful. This doesn't mean that we have nothing but sunny days ahead and should party like rock stars. What it means is that we shouldn't give up the fight. Be hopeful, be careful and do as much as you can. Find it in yourself to keep yourself and others as healthy as possible. Do not pass this disease on to anyone else ever. Brothers and sisters, live long and prosper."

Read the rest of this comment and join the discussion on this article!
Can HIV Meds Cause Memory Loss?
I take Epivir (lamivudine, 3TC), Reyataz (atazanavir) and Truvada (tenofovir/FTC). However, I just took a law school exam and failed to make legal arguments. It feels like I lost time. Do the HIV meds affect my memory because sometimes my brain feels like Swiss cheese?

Benjamin Young, M.D., Ph.D., responds in the "Choosing Your Meds" forum



Are Migraines a Side Effect of Isentress?
I've been getting migraines more and more these days, mostly moderate, but they take forever to go away. Do you think it may be the Isentress (raltegravir) causing this?

Keith Henry, M.D., responds in the "Managing Side Effects of HIV Treatment" forum



Why Do I Want to Start HIV Treatment?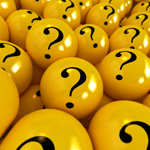 This extremely important question is not to be confused with, "Why does my doctor say I should start treatment?" It's a way of asking yourself what you want to get out of treatment, and it gets straight at whether you believe that antiretrovirals are necessary to manage your HIV infection.



'Tis the Season for Adherence: Holiday Tips for Living Well With HIV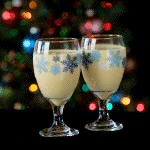 The holidays can be a bowl of mixed nuts: sweet, salty, highly caloric, and not always as satisfying as we'd like. Adherence may not be at the top of the to-do list for many people during the holidays, but here are a few tips for keeping up with HIV meds during this sometimes festive, often challenging time.
How Do I Keep My Kidneys and Liver Healthy?
I'm currently taking Truvada (tenofovir/FTC), Reyataz (atazanavir) and Norvir (ritonavir). I'm concerned about my kidneys and liver. How do I make sure they stay healthy?

Nelson Vergel responds in the "Aging With HIV" forum



Anal Cancer: Healing, Adjusting and Finding Support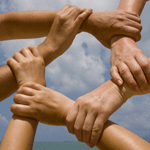 "Nobody has cancer alone. Their families, partners and friends go through the process too," writes Dave R. in the final entry in his four-part blog series "Anal Cancer: A Gay Man's Nightmare." "They don't suffer in the same way physically but they do go through their own traumas and sleepless nights."



10 Moments That Changed HIV Care This Year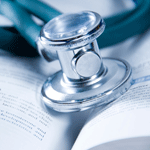 Each year brings us thousands of new studies on HIV, but only a handful have the potential to fundamentally alter some of the basic aspects of the way we prevent, treat and address HIV today. Join us on a brief tour of the 2013 findings that may have the greatest effect on HIV care in the near future.
Will the $84,000 Cost For the New Hepatitis C Treatment Sovaldi Drop?
I'm really excited that Sovaldi (sofosbuvir) has been approved for treating hepatitis C. However, I read that the cost for the treatment regimen would be around $80,000. Will the costs lower? Can people living with hepatitis C wait for a cheaper price before starting treatment?

Lynn Taylor, M.D., F.A.C.P., responds in the "Hepatitis and HIV Coinfection" forum



U.S. Panel Seeks "Surveillance" System for Gay Blood Donors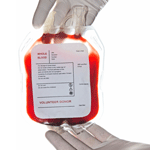 The U.S. may soon move another shuffling step forward in the protracted push to remove the decades-old, stigmatizing ban on gay and bisexual men donating blood.



8 HIV/AIDS Issues You Couldn't Stop Talking About in 2013

Aside from the big headlines and major developments in HIV this year, many of the individual blogs, perspectives and articles on our site went viral, becoming flashpoints for vibrant discussions and debates on some of the most important questions our community faces.
How Do You Deal With Loneliness?
(A recent post from the "Relationships and Dating" board)

I am a 30-year-old female and loneliness has been taking a toll on me. I haven't dated anyone in over three years because most people run for the hills when they hear I'm positive. I've had guys who were interested in a sexual relationship, but never anything more, so I'm beginning to give up. How do you deal with this?

-- mwblah83

Click here to join this discussion, or to start your own!

To do this, you'll need to register with TheBody.com's bulletin boards if you're a new user. Registration is quick and anonymous (all you need is an email address) -- click here to get started!
What's the Recommended CD4 Count For Starting Treatment?
My CD4 count dropped from 687 to 400, but my doctor still doesn't want to start me on treatment because she claims my CD4 count can still go up. How do I convince her to start me on meds?

Benjamin Young, M.D., Ph.D., responds in the "Choosing Your Meds" forum



Is Having a Detectable Viral Load OK?
I've been on treatment for about a year. When I started my viral load was 10 million and my CD4 count was 415. Now my viral load is 70 and my CD4 count is 508. My viral load is low, but should I be worried that it's still not undetectable after a year?

Mark Holodniy, M.D., F.A.C.P., C.I.C., responds in the "Understanding Your Labs" forum



How Do You Talk About It? "Undetectable" Among African-American Gay and Bi Men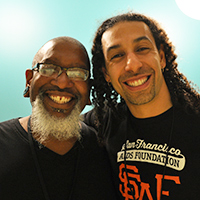 How do people in different contexts understand "undetectable" and use it in their own lives? The folks at BETA asked two experts about how undetectable viral load is talked about among the men in their programs.
Do HIV Tests Detect All Groups and Subtypes of HIV?
Are HIV tests designed to detect for all possible groups and subtypes, particularly the common subtypes found in Asia?

Richard Cordova responds in the "Safe Sex and HIV Prevention" forum



Can HIV-Positive People Have Babies? 7 Myths About Pregnancy and HIV/AIDS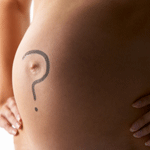 If you thought the answer to the question in this headline was "No" -- either for men living with HIV, women living with HIV or both -- have we got news for you.