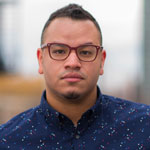 Hello Readers,

This week's News & Views answers a lot of questions: What is "undetectable"? What are some of the needs of deaf people at risk for HIV? But it also poses a lot of interesting questions. How can HIV-positive women advocate for their needs? How do you deal with stigma? What concerns you most about growing older? These questions have many answers, and there's no time like the present to explore them for yourself.

Unquestionably yours,

Mathew Rodriguez
Editorial Project Manager, TheBody.com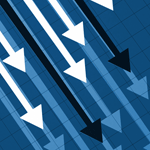 Understanding Undetectable Viral Load (Video)

"Undetectable" viral loads play a key role in maintaining the health of people with HIV -- and research shows being undetectable can also dramatically cut HIV transmission risk, with benefits for individuals, couples and populations.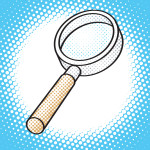 Fact Sheet: Undetectable Viral Load
Here are some key terms and concepts to help HIV-positive and HIV-negative folks understand and explore what "undetectable" means.


More Headlines on HIV & Your Health:

Wish there was an easy way to stay up on the latest developments in HIV/AIDS from the comfort of your own Facebook page? Sure, we all do!

Tune in to TheBody.com's Facebook page for highlighted stories and breaking news you can quickly share with others. And while you're there, consider clicking the "Like" button to show how much you care!

To those of you who want us in spurts of 140 characters or less, we've also got a Twitter feed you can follow for a constant stream of HIV/AIDS updates throughout the day: @TheBodyDotCom. Stop by and say hello, won't you?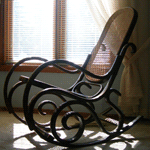 Growing Older With HIV: What Concerns You the Most?

Cancer? Health care access? Loneliness? As the length of life among people with HIV expands, what are community members' worries about the quality of those lives?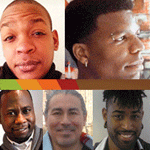 How to Meet the HIV Prevention Needs of Young Gay Men of Color
The data concerning young gay men of color and HIV can get dismal, but workers in the field see beyond the numbers to the hope.



Honoring the "Gay Family" I've Lost to AIDS
"These men played a huge part in saving my life," writes Jimmy Mack about his adopted brothers and parents, his "gay family," that he lost throughout the years.


More Perspectives & Opinions:

Mark S. King (From Washington, D.C.) on "10 Curious Questions Asked About HIV Transmission in 2013"

"I look forward to this list of HIV transmission questions every year, and this one certainly does not disappoint. I laughed out loud, and cringed just as much."

Read the rest of this comment and join the discussion on this article!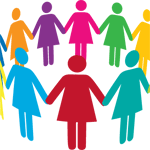 Building an Organized Voice for U.S. Women Living With HIV

If you want to hear from HIV-positive women who have been at the forefront of advocating for their community, look no further than these founders of PWN-USA.



Deaf-REACH's HIV Prevention Program Speaks the Deaf Community's Language
Did you know that members of the deaf community are two to four times more likely to contract HIV than their hearing counterparts? Language barriers and stigma are just two of the culprits.


More HIV Community News & Features: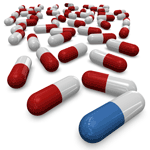 Many types of medications can save or improve lives, but they can also have unintended consequences. Side effects of meds (whether for HIV or some other condition) can be mild or life altering, horrible or even pleasurable; some people living with HIV never experience any at all. Whether you've worried about side effects or dealt with them firsthand, it seems like everyone's got a story about them. We want to know about yours.

To share your "side effects" story, write it out in 1,000 words or fewer, or film a YouTube video, and email it to oford@thebody.com. Many readers' stories will be posted on TheBody.com!
David Fawcett: The Other HIV Stigma -- An Inside Job

"Internalized stigma can be especially destructive because it begins to distort how someone views him or herself. It hijacks the imagination of the person."



Rev. Andrena Ingram: Say What You Wanna Say, Be Brave
"I have had several friends come out this past year. From where? Some closet. It doesn't matter which one: They were living with some sort of fear."



Mark S. King: Honoring Our AIDS History -- Without Punishing Young Gay Men
"I will not dig up my friend's body and beat young gay men with his corpse. Lesley didn't perish so I could use him as a scare tactic. He wasn't a cautionary tale."
How do everyday people living with HIV balance taking their meds and all of life's other challenges? Watch for yourself in our video series "A Day in the Life," which was recently recognized with the Excellence in Multimedia Award from the National Lesbian & Gay Journalists Association.

HIV/STD TRANSMISSION, EDUCATION & TESTING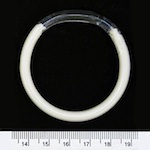 New HIV Prevention Technologies on the Horizon

When we say that a tiny rubber ring can help protect you from HIV, know that we're not talking about a condom, but something completely different.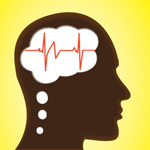 Microchip Diagnoses HIV/AIDS Instantly: Tricorder-Like Test Could Aid Millions With Disease
A new microchip that diagnoses HIV and counts CD4 cells might have an impact on the way we identify those who are positive.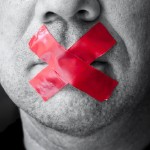 Partner Communication, Commitment Influenced HIV Testing in Adolescents
Whether or not having an intimate partner leads to better HIV testing habits is the question in this study from the Albert Einstein College of Medicine.


More HIV/STD Transmission, Education & Testing Headlines:


Admit it: It's been a while since you've really asked yourself how much you know about HIV/AIDS. To keep you on your toes, TheBody.com has revamped and updated our World AIDS Day quiz! Take the quiz, find out the answers and then share them on Facebook and Twitter!

Go ahead, take each quiz: You have everything to gain -- including some cool facts about HIV.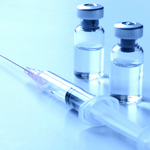 HIV Returns in Two People Who Appeared Potentially Cured

In a discovery that shows HIV's "persistence, and that it can hide in places in the body where it's hard to find," two Boston men thought to be functionally cured now have detectable viral loads.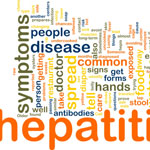 FDA Approves Sovaldi (Sofosbuvir) for Chronic Hepatitis C
Sovaldi is the second drug approved by the FDA in the past two weeks to treat chronic HCV infection, which can cause liver inflammation and liver failure.


More HIV Research & Treatment News Headlines: