What's the Long-Term Effect of Living With HIV and Taking Meds?
When I was diagnosed with HIV in September 2012, I became very depressed. The community I come from is very negative about HIV. My family and friends don't know I'm positive because I prefer not to tell them. Now I have decided to start meds, but as years go by and I grow older, what will the effect of the meds be on me?

Nelson Vergel responds in the "Aging With HIV" forum



Was Contracting HIV a Subconscious Suicide Attempt?
I have been living with schizophrenia since 1994. I stopped taking my mental health meds for a while and during that time I was very self-destructive and suicidal. I contracted HIV by drinking and having unprotected sex. Do you think this was a subconscious attempt to commit suicide and do you think my mental illness played a role?

David Fawcett, Ph.D., L.C.S.W., responds in the "Mental Health and HIV" forum



Building an Organized Voice for U.S. Women Living With HIV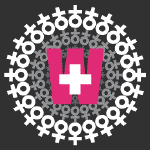 "I've always heard the statement, 'Nothing about us without us,'" recalls longtime HIV advocate Waheedah Shabazz-El; "We had the opportunity to make that statement come to life." Shabazz-El is a founding member of the Positive Women's Network of the United States of America (PWN-USA), which formed to build the strategic power of women living with HIV in the U.S. In this two-part talk, five founders recall the early days and chart PWN-USA's path forward.



Coping With Life's Emotional and Financial Storms

"I have clothing to cover my back. I have food to fill my stomach. I HAVE my HEALTH even with the HIV in me," writes blogger Enrique Franco. "But, I am surrounded by a storm. So, what do I do? Like that little bird, I do nothing but just sit this storm out."
Could I Be an HIV Carrier Who's Testing Negative?
I recently found out my husband is HIV positive. He hadn't told me for the past three years. I've since tested negative twice, but the doctor says I might be a carrier since my husband is positive and I'm negative. Could this be true? Did I infect my husband?

Shannon R. Southall responds in the "Safe Sex and HIV Prevention" forum



Understanding Viral Load (Video)
Suppressing the virus to "undetectable" levels has long played a key role in maintaining the health of people with HIV -- and recent research shows it can also dramatically cut HIV transmission risk. Find out how and get the facts in this video from BETA.
How Do Copays Work Under FEHB Insurance?
I was recently married and am now able to include my partner in my FEHB (Federal Employees Health Benefits) insurance coverage. When comparing plans for open enrollment, can I assume that the copay information provided for brand name prescription medications will also apply to his HIV medication?

Jacques Chambers, C.L.U., responds in the "Workplace and Insurance Issues" forum



Activists Condemn Gilead for Exorbitant Price of Their New Hepatitis C Drug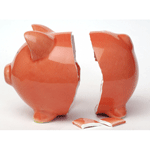 While the Fair Pricing Coalition believes that all hepatitis C drugs are priced too high, this coalition of HIV and viral hepatitis treatment activists is especially dismayed by the high-five-figure cost for a 12-week course of the promising new drug Sovaldi (sofosbuvir).
SEL (From California) on "10 HIV/AIDS Stories That Defined 2013 in the U.S."

"While having HIV is certainly no crime, it is a crime to put someone at risk when you know you have it. It is a crime to bite or spit on someone when you know you are infected. All you have to do is ask yourself if you would want someone to do those things to you. I think not. While there are some very responsible and highly ethical HIV-positive people, the converse is also true, so these laws need to remain in place. More important, we all need to be tested and practice low-risk protected sexual acts. Some sex acts are too risky to be practiced and I wish this issue would be brought to the forefront."

Read the rest of this comment and join the discussion on this article!
Should I Switch My Meds to Simplify My Regimen?
I have been taking Sustiva (efavirenz, Stocrin), Lexiva (fosamprenavir, Telzir), Epzicom (abacavir/3TC, Kivexa) and Norvir (ritonavir) for years now. My new doctor wants to switch my regimen to an integrase inhibitor to simplify my regimen and remove the protease inhibitor. Should I switch even though I've been doing well on my current regimen?

Benjamin Young, M.D., Ph.D., responds in the "Choosing Your Meds" forum



Can I Take All My Meds at the Same Time?
I'm used to taking Truvada (tenofovir/FTC) in the afternoon and Sustiva (efavirenz, Stocrin) at night, but now my doctor is telling me to take them both together at bedtime. Will they be more effective if I take them together at the same time? Will it be better for adherence?

Keith Henry, M.D., responds in the "Managing Side Effects of HIV Treatment" forum



Early Treatment and Weight Management May Prevent Common Comorbidities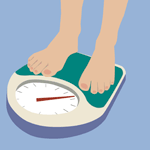 Newly diagnosed people often have two or more additional health problems, such as depression, high cholesterol or high blood pressure. But research shows all of these issues can be tackled alongside HIV.
Is a Liver Biopsy Needed Before Starting Hepatitis C Treatment?
From my understanding, a liver biopsy is usually carried out before initiating therapy with interferon and ribavirin for hepatitis C. Is this true? With the advent of interferon-free treatment looming, will it still be necessary to have a liver biopsy before starting treatment on the new drugs?

Lynn Taylor, M.D., F.A.C.P., responds in the "Hepatitis and HIV Coinfection" forum



Anal Cancer: How Much Can One Man Take?


"John was 58, still a proud gay man with a healthy sexual appetite which, although it had been hammered by the traumas of the last few years, was still an important part of his life," writes blogger Dave R., of his friend John's struggle with anal cancer, in a four-part article series. "The very thought of what may be to come was enough to make him doubt whether he wanted to carry on."
So Frustrated! Will There Ever Be a Cure?
I don't want to sound ungrateful. I am happy that meds for HIV are much more tolerable and effective now. I'm also thankful that I achieved an undetectable viral load within months of diagnosis. But will there ever be a cure? How close are we to being free of HIV?

Benjamin Young, M.D., Ph.D., responds in the "Choosing Your Meds" forum



Three Ways Nelson Mandela Fought AIDS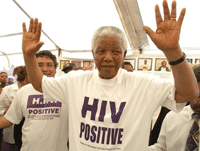 Late humanitarian leader and former South African president Nelson Mandela counts "AIDS activist" among his myriad accomplishments -- but he wasn't always outspoken about AIDS. Read blogger Candace Montague's take on three moves Mandela made to remedy his earlier silence on the epidemic.
Re: Can I Stop Using Condoms?
(A recent post from the "Relationships and Dating" board)

If taking HIV meds is something you have to do for your health and well being, then using condoms is something you have to do for your partner's health and well being. People misunderstand the meaning of being undetectable. A well-known infectious disease specialist put it this way, "Let's say you're having dinner, which has tainted chicken. You won't necessarily get sick from just eating a bite of it, but eat enough of the chicken and you will make yourself sick. And for each individual, you don't know how much they can consume before it has an effect on their body."

-- riverprincess

Click here to join this discussion, or to start your own!

To do this, you'll need to register with TheBody.com's bulletin boards if you're a new user. Registration is quick and anonymous (all you need is an email address) -- click here to get started!
Why Does My CD4 Count Keep Going Up and Down?
Since my diagnosis in October 2012, my CD4 count has gone from 169 to 325 to 233. I don't have my viral load data yet, but should I be worried?

Keith Henry, M.D., responds in the "Managing Side Effects of HIV Treatment" forum



Does How Much I Eat Affect the Potency of Stribild?
I have been taking Stribild (elvitegravir/cobicistat/FTC/tenofovir) for two months. I started with a viral load of 155,000 and a CD4 count of 275. After a month, my viral load went down to 90 and my CD4 count went up to 314. But my latest lab results show that my viral load has gone up to 110. Does this mean the meds aren't working? My doctor thinks it's because I usually take Stribild with a light breakfast. Should I be taking it with more food?

Mark Holodniy, M.D., F.A.C.P., C.I.C., responds in the "Understanding Your Labs" forum



How Do You Talk About It? Two Guys Take on Undetectable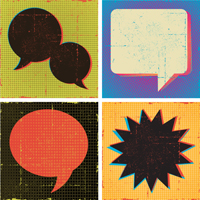 "Undetectable" is a medical term -- but its meaning goes beyond lab reports and doctor's offices. So how do we talk about it? BETA put these questions to two gay men with different experiences of "undetectable."
Can I Still Transmit HIV If I Have a Low Viral Load?
My viral load is 20 and my CD4 count is 870. Given these numbers, what are the chances of me transmitting HIV through unprotected sex?

Benjamin Young, M.D., Ph.D., responds in the "Choosing Your Meds" forum